Weights: Stock Clip - MII Clip - PT Clip - Stock Leafs - 4-link - Torque Arm
This is using a certified scale in our shipping department.
Stock front clip with disc brakes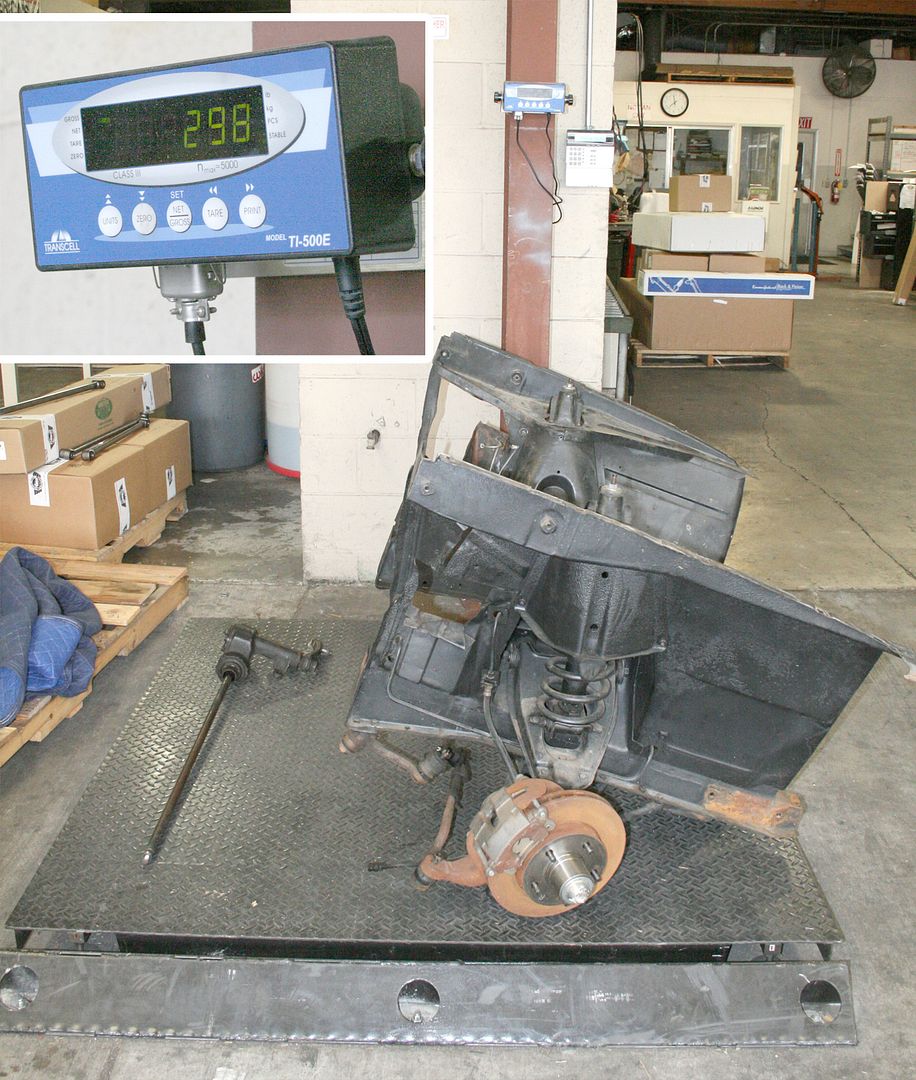 Here is the weight of the new Pro-Touring front end with a 12" Wilwood brake kit, 1" anti-sway bar, power rack & pinion, and engine mounts. You'll notice that the aluminum fender panels and hood hinge supports aren't pictured. We weighed those separately at 16 lbs which makes the total 240 lbs, 58 pounds lighter than stock.