Coming to you from Maine. I'm also a member on LS1Tech, S10Forum, NEMS, and a couple other forums. But mostly those mentioned above. I've got two Novas sitting in the garage.
First one is a 1973 Hatchback SS Skyroof car. My father and I both bought it out of California about 6 years ago and restored it ground up. Nothing special, got the normal 350/350 combo. Has drop spindles in the front, sitting on some vette rally wheels and has a 68-72 nose on it. Other then that it's pretty much stock. I'm hoping this car turns into a bigger project, I seem to have my dad convince on an LS swap. Probably looking at an LQ9 with a T56, but that's further down the road. So here's a couple pictures of that car...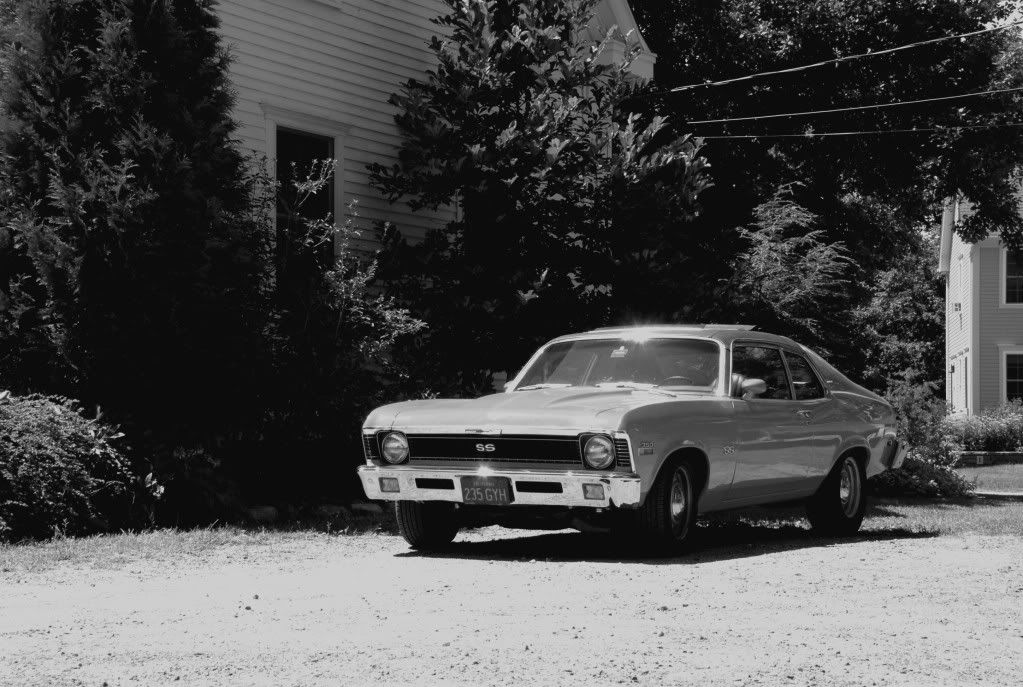 The second one is a 1970 Nova SS with a 402 big block, car use to be a drag car. Motor is pretty stout with some flat top pistons, a big cam, longtube headers, and some other tricks. 402 is backed by a Muncie 4 speed, car has been off the road and sitting for over 25 years but still runs like a clock. Fired it up a few weeks ago, trying to convince my dad to rebuild the muncie and buy some slicks so we can take it racing. No pictures of this one but here's the video from when we fired it up.
http://s1185.photobucket.com/albums/z343/zdiesel123/?action=view&current=2012-06-17_17-44-34_152.mp4
And I've also got an L33/T56 swap going into my daily driver here in a few weeks which is an 03 S10 Xtreme. First LS swap for me.