Discussion Starter
·
#1
·
This was a statement I made just a few days ago in another thread...
I have an 8.5" with stock posi, 3.73 gears, Moser 28 spline axles, and a girdle cover. It has held up with zero problems so far...
Irony - incongruity between the actual result of a sequence of events and the normal or expected result
I went to the dragstrip today, and my car was pulling to the left really badly. I actually ended up in the opposite lane after the finish line. So, when I got home, I took a peek at the axle housing. I could see some paint flaking at the spring perch weld, and it looked like the weld was cracking. The perch was also pretty deformed at the back:
After I pulled the housing and brushed the welds, it was pretty obvious that the perch had started pulling away from the axle tube:
So it looks like I'll be replacing the perches, and this time I will box them at the ends to beef them up some. Looks like I dodged a serious problem before it got too bad.
Here are a couple pictures from my runs (unfortunately I inadvertently switched my GoPro camera from video to photo mode, so I missed some hairy action)
Everything is fine at the launch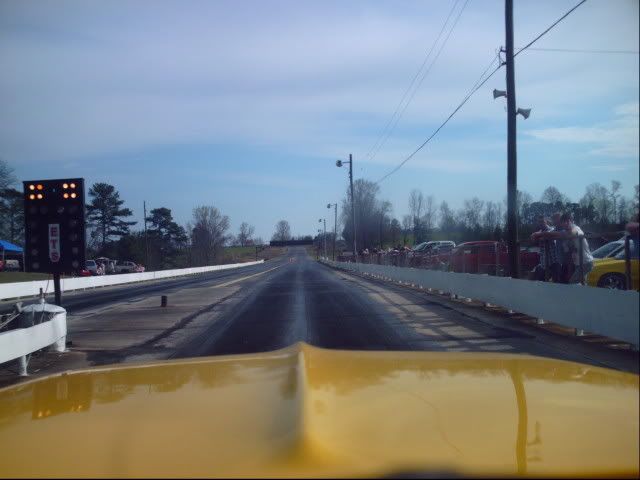 You can see here that the nose isn't straight anymore: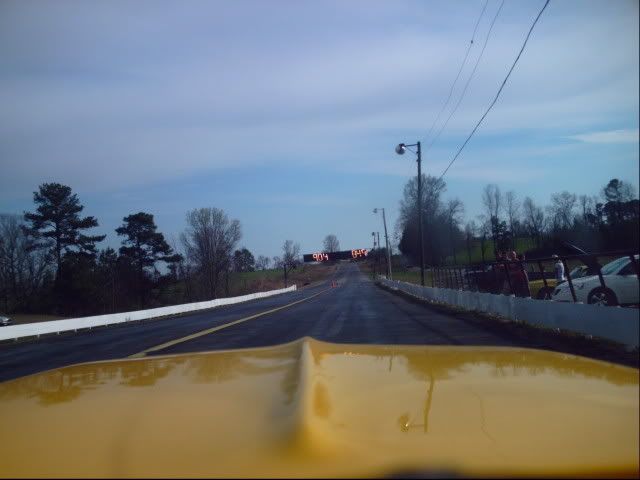 and after the finish line I was in the opposite lane: