Discussion Starter
·
#1
·
I guess Im the first one here to install the CPP lower A-arm setup so I thought Id do a little write-up about it.
Here are the main pieces that come with the kit(with the ball joints installed):
Im lucky enough to have a shop to work in so it made the job that much easier!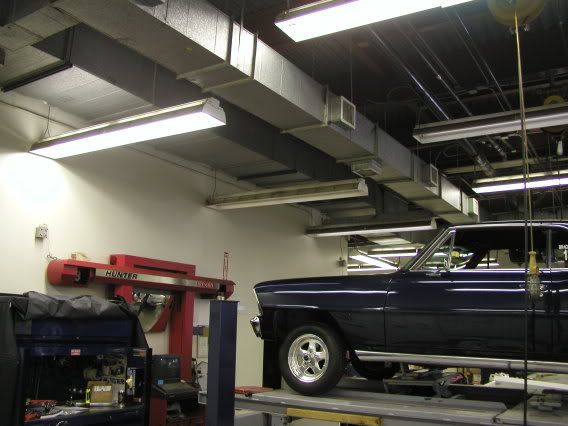 Here is a couple before shots of the front suspension: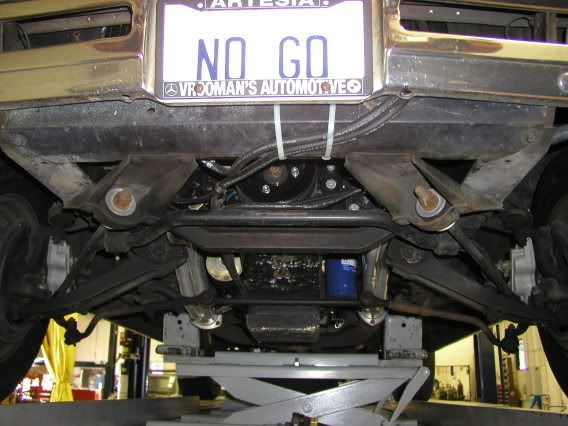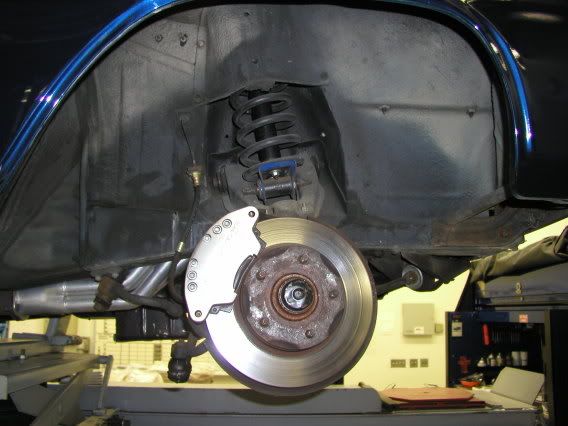 The suspension removal is very simple and straightforward. The only PIA is removing the rivets that hold the strut rod buckets(mounts). I started by cutting one with a cutting wheel but after about 5 minutes and very little progress I brought out my air chisel. The old rivets are very hard so they took between 5 and 10 minutes a piece to remove(10 total). This step is by far the most time consuming. A punch worked good to clear the holes once the rivet head was chiseled off. When it was all done it looked something like this:
Here is the removed parts:
Next you will need to remove(or just move) the radiator to access the front 4 holes where the rivets used to be to remove the remaining part of the rivet and put in the new bolts for the CPP A-arm subframe. The bolt head must be on the top(radiator side) and the nut on the bottom- if you try to install it the other way the radiator will hit the nut.
The subframe goes on next- its pretty simple and self explanatory. I put in the subframe with only hand tightening the bolts- this made fitting the A-arms in MUCH easier. The A-arms are a pretty tight fit but they fit. If you are working on your back you may be cussing and yelling, but I would'nt know anything about that!
Make sure you follow CPP's directions when installing the eccentric bolts into the arms. After the eccentric bolts were in, I tightened up the subframe. Then I installed the ball joints- pretty self explanatory. GOOD NEWS: MY GIANT 1 1/8" SWAY BAR FITS!!! And thats pretty much it! It took me a total of about 4 hours including an alignment for this job- not too bad. Here is what it looks like when its done: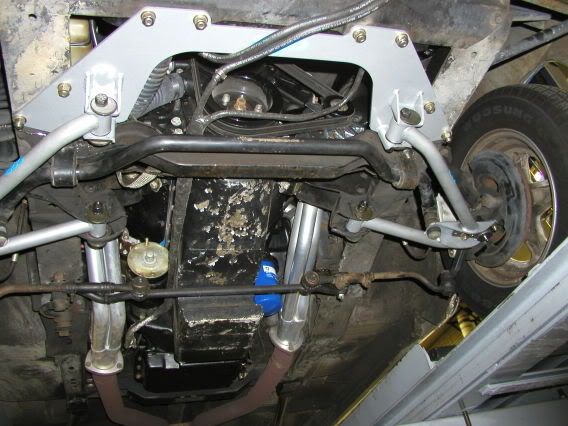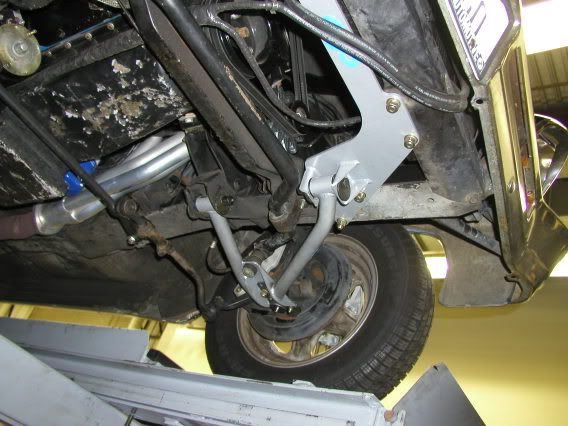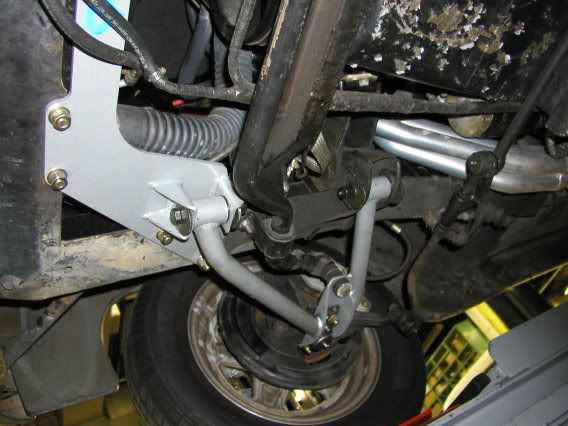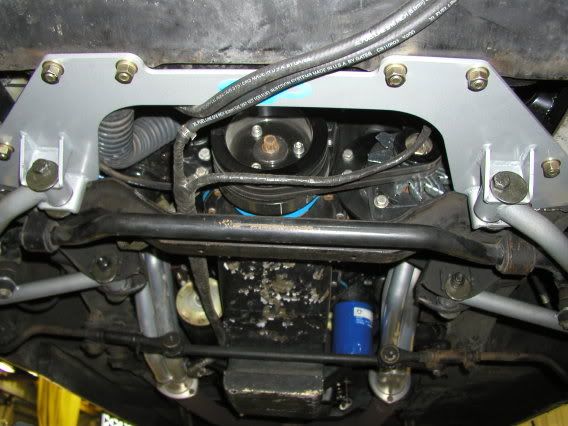 Here are a couple pics showing the swaybar clearance. Its a pretty close fit, but everything clears nicely and does not hit! Keep in mind my car is at stock height- if your car is lowered the large swaybar with probably hit.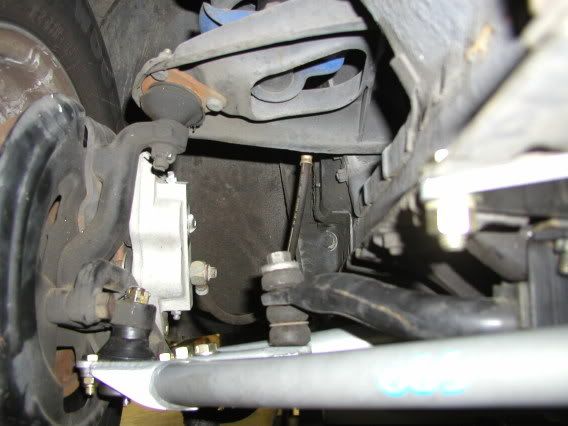 Lastly I did an alignment. I dont use the exact specs for 1st and 2nd gen Novas- I found some slight changes to be very helpful with comfortable street driving and high speed stability for the race track. Alignment was very easy with the two sets of eccentrics. I will check the alignment again after I put some miles on it.