Discussion Starter
·
#1
·
hey guys, by far the best nova forum on the net. ive been scanning the message board for a couple weeks and decided to make a username. i frequent most of the LS1 sites but just got into the nova world. my dad purchased a 62 nova convertible last week from monroe, nc. it was supposedly built in virginia. so now im in the nova game, as im gonna help him out a good bit.
-color is galaxy grey
-327 .030 over 4 speed
-brand new paint, suspension, interior, floorpans, convertible top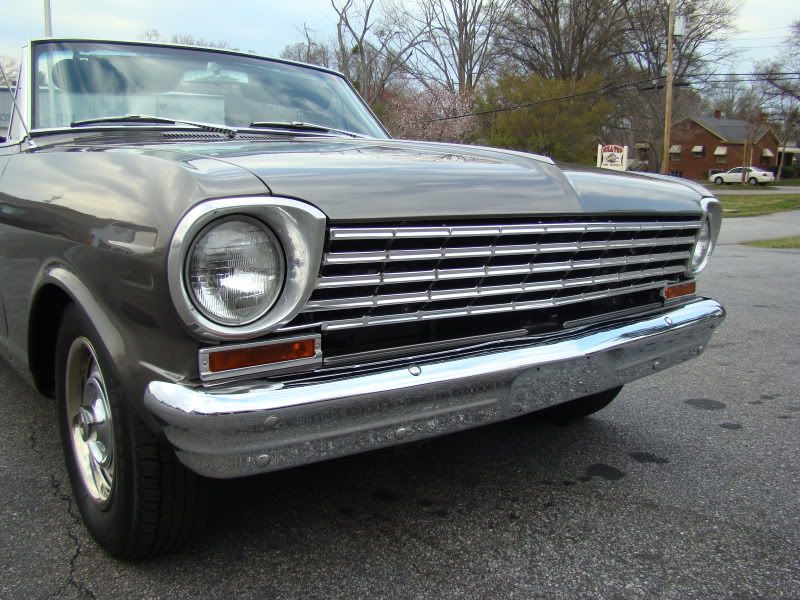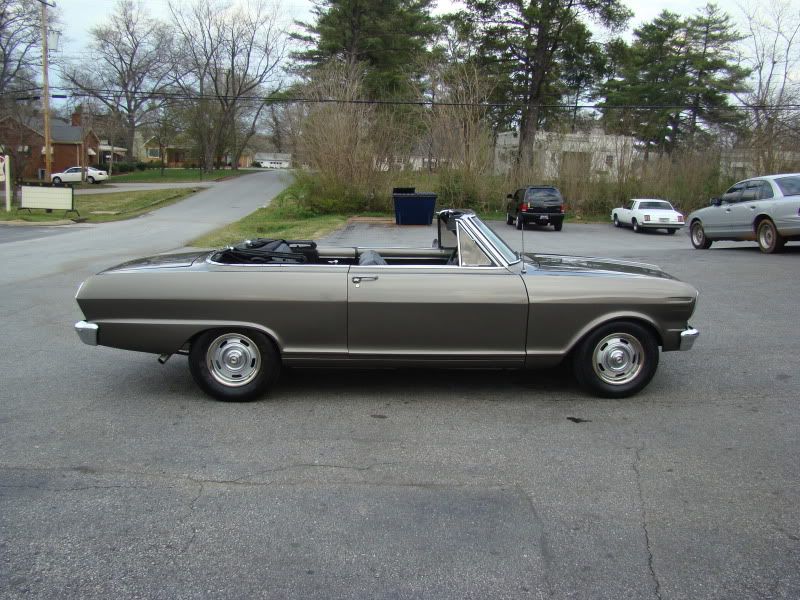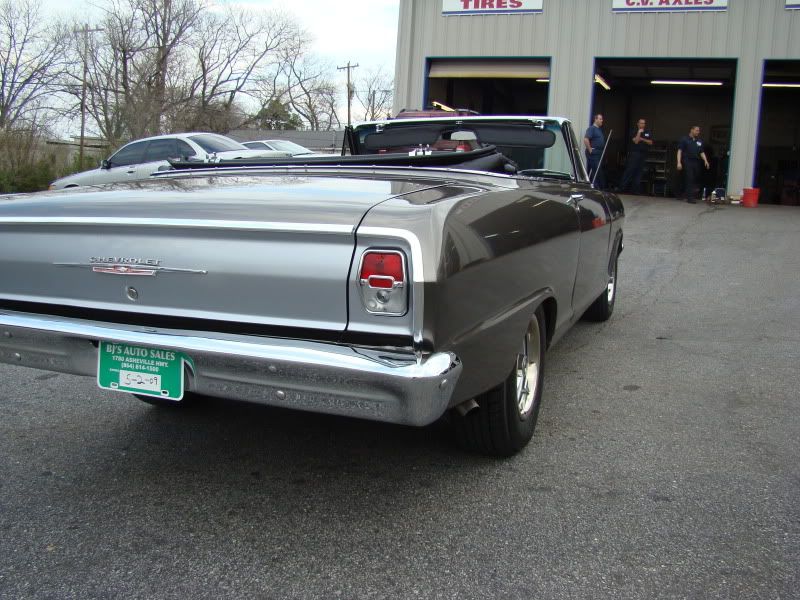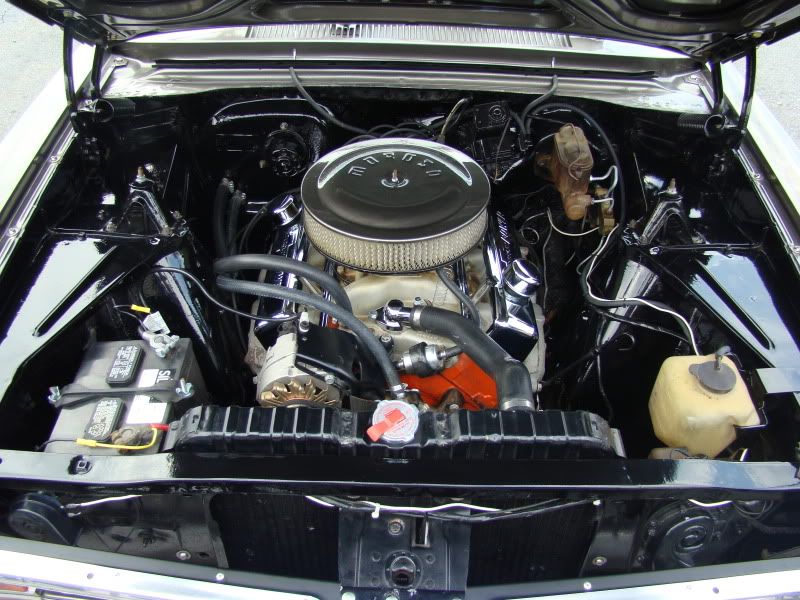 future plans for the car prior to the summer shows are as follows...
Exterior
-17 x 7 Coys C5 gunmetal (ordered)
-touch up all scratches and chips
-cut and buff
-polish all aluminum
-silver and burgundy pinstripe down the side
-conv top boot
-repaint some emblems
Interior
-full stereo
-white shift knob
-gas pedal
Engine/Engine Bay
-pull motor, replace all gaskets and seals
-paint block black
-beadblast intake manifold and water pump
-convert to electronic ignition, new wires, looms, etc
-aluminum or chromed pulleys
-shorty headers
-Black Crinkle dress up kit
https://www.factoryperformanceparts..../category_id/1
Suspension/Brakes
-lower car 2 inches in the front, and however much in the rear to level it
-convert rear to disc brakes
-mini subframe kit (tubular lower a-arms and bracing)
-paint all calipers and brackets
-new stainless lines, master cylinder, etc.
if anyone has any leads to this stuff or know where we can find some of it cheap, lemme know!