1968 Chevy II Nova, Central Arkansas
Discussion Starter
·
#1
·
I knew I was going to pull the front end out of my 68 soon and you posted step by step instructions on how to replace spindles. I made a copy and followed them to a T and every thing came out perfect.
The drum brakes got to go. Anyone need a bunch of orginal brake parts?
Notice the clamp on the brake line and chain on the coil spring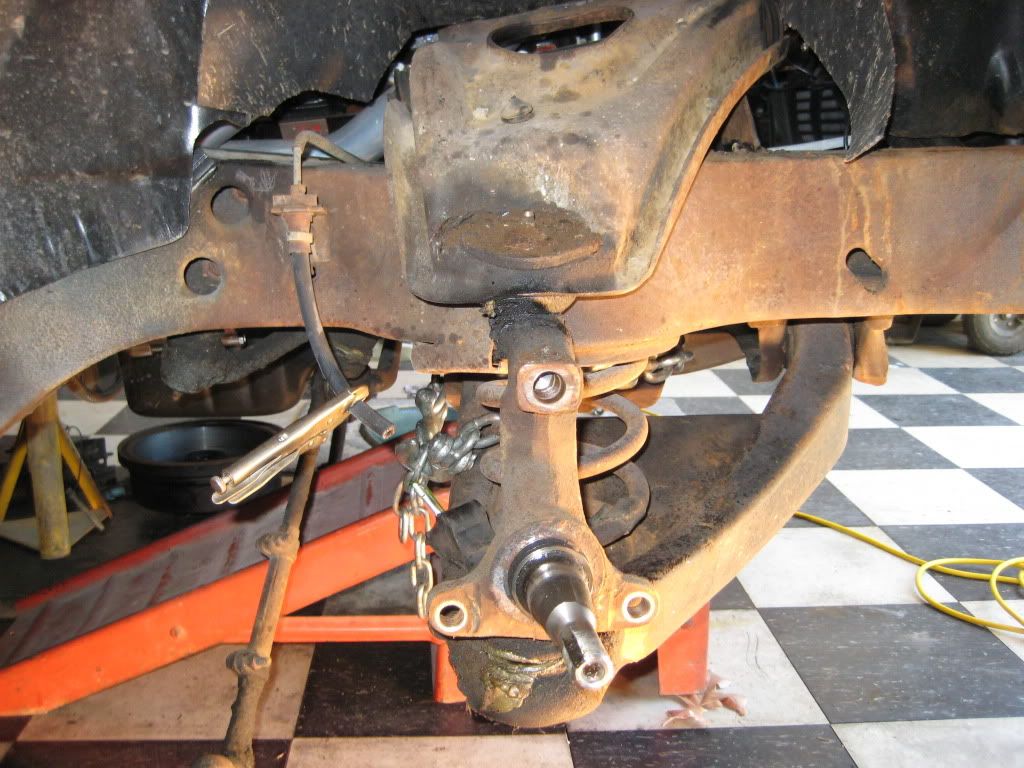 I went a little further than just pulling the spindles. The ramp is there just in case it falls maybe it will give me enough room to survive. Man I need a lift.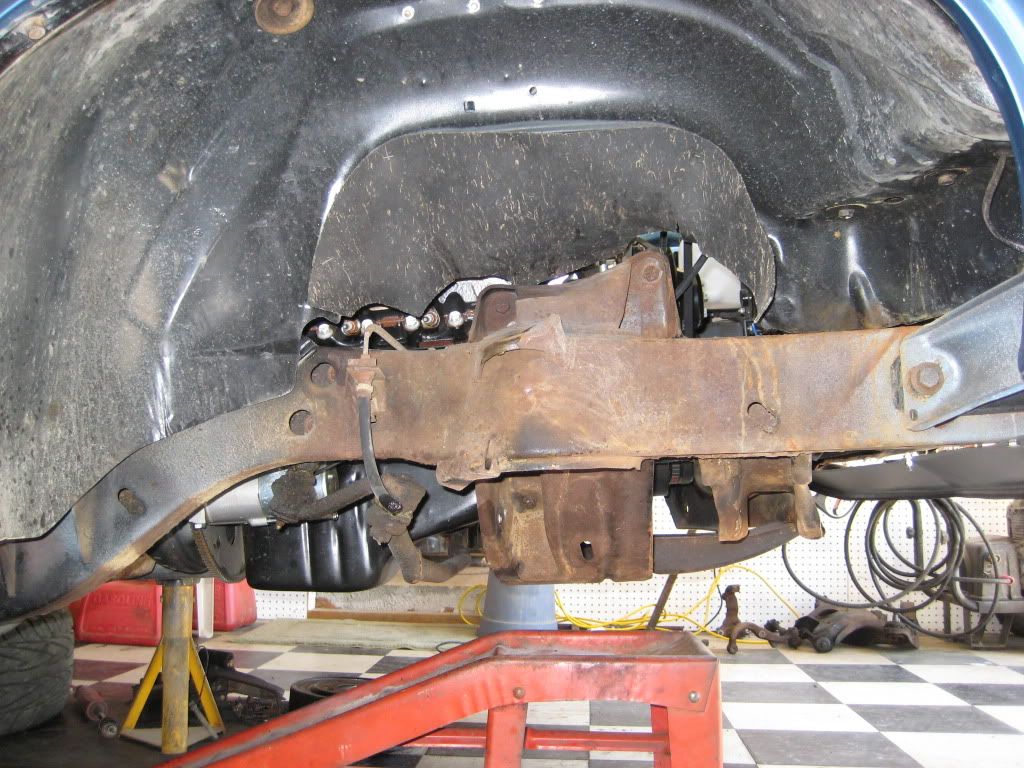 Any sugestions on how to get the bushings out of the A-arms? That top deal looks like it is going to be tough.