I am looking to wrap up my frame alignment in the hopes that my motor will soon be ready to be installed. As you know, it's a lot easier moving the frame minus the motor and trans! I have gotten things as square as I can and verified some diagonals to the rear end. Can not get it completely square. Front is within 1/8" measured from front gage hole to front of clip. Frame to rear axel housing is within 1/2" but when I try to compensate, it makes the front squareness worse. I am looking to find a happy medium.
Then I came across this diagram and am looking to see how my dimensions relate and if this is the proper way to go about it. My main critical figures seem to be "F" and "G"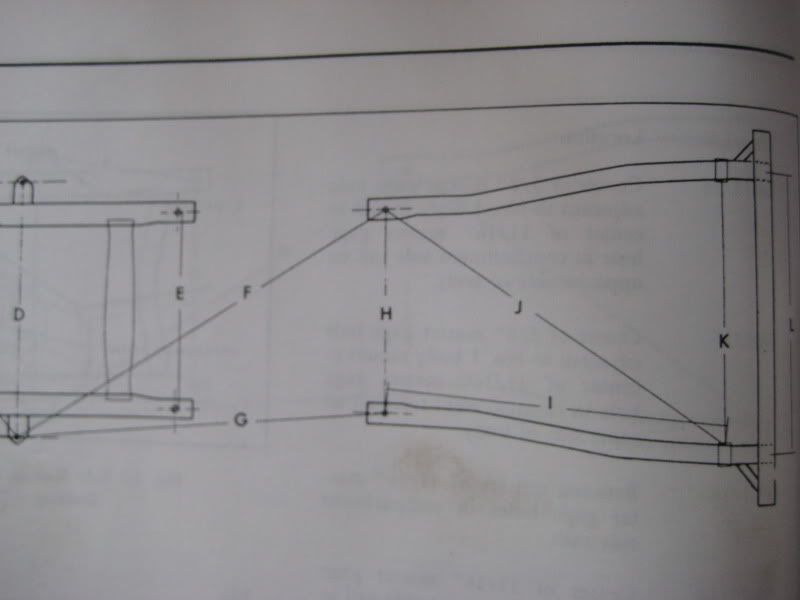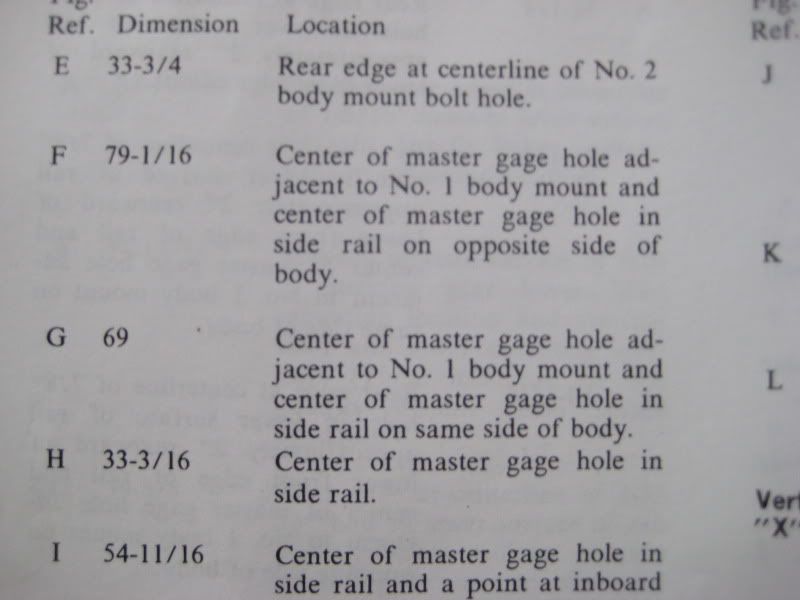 My main question is, which hole is the mid car "gage" hole? Is it the round hole to the right hand side, forward of that elongated hole, inside of the leaf spring?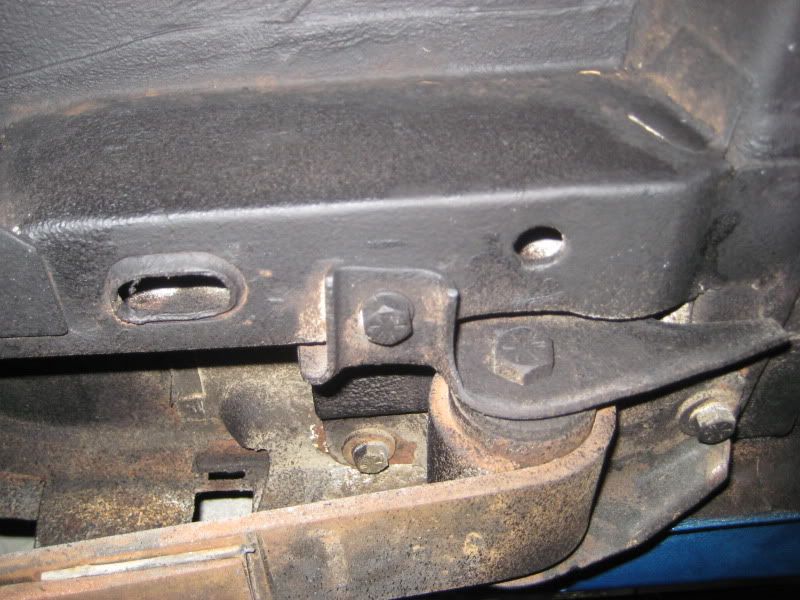 I was too beat last night to get under the car to measure. Will get under there next chance I get.
There are also some reference dimensions to the rear shackle area but no way can I get a straight line with the tape...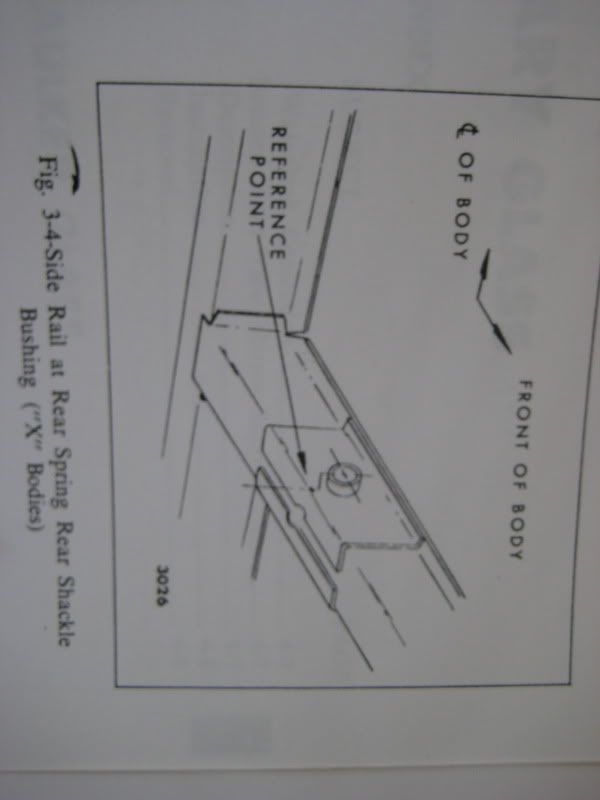 not sure what this hole is for...drainage?