Discussion Starter
·
#1
·
Hey guys, I'm in the middle of a disc brake and power booster swap, using the summit kit. I don't have any good pictures, but in trying to mount the booster and master, using the included angled brackets, the master cylinder hits the hoses and proportioning valve. I tried tugging it forward gently, but it doesn't go far enough. I guess I'm not sure what others have done with their swaps.
There are studs coming out of the firewall that the original master cylinder used, but I'm not sure if they're removable so that I can mount the booster directly to the firewall. I think if I can do that, I might not have as big of a clearance issue. I also am not sure exactly how to connect the threaded rod to my brake pedal. Does anyone have any pictures that might be helpful?
My other issue is a frozen brake line that I can't remove from the bracket that connects the hard line to the rubber hose for the driver front wheel. I did all I could to remove it cleanly without stripping the fitting, but it wont move for nothin. I really don't want to have to make another line to replace it but it's already so stripped I'm not sure what to do. I have a cell phone pic of what I'm talking about: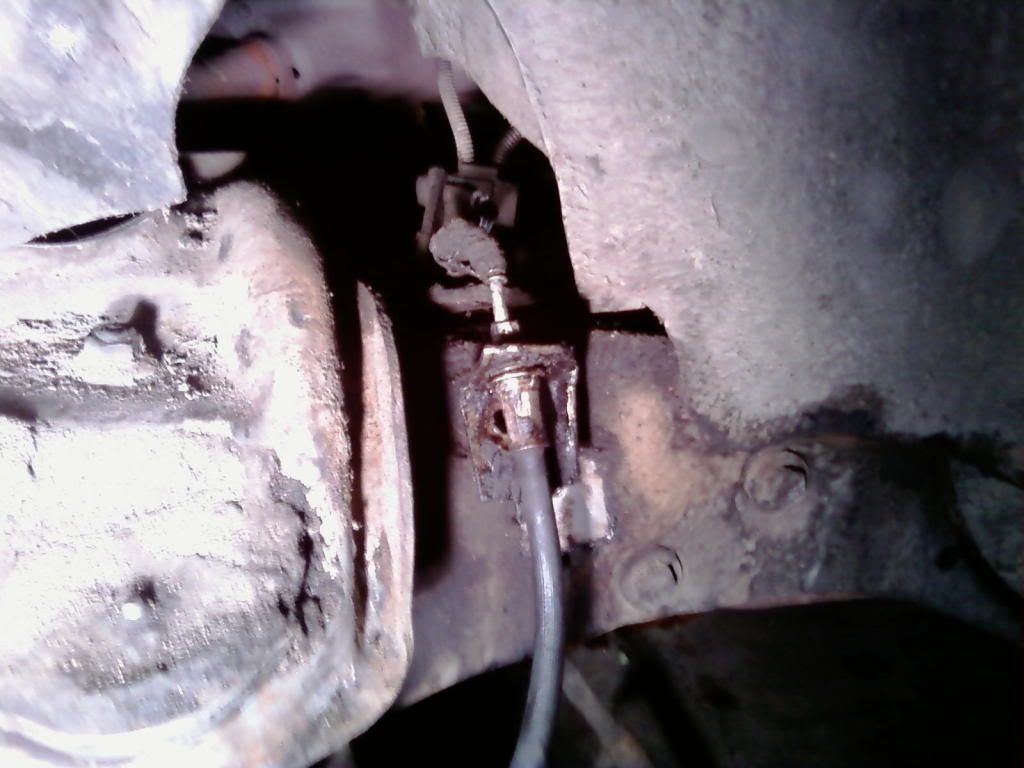 Sorry for the long post. I did make some good progress though today with the spindles, calipers, and rotors. I hope I didn't forget anything.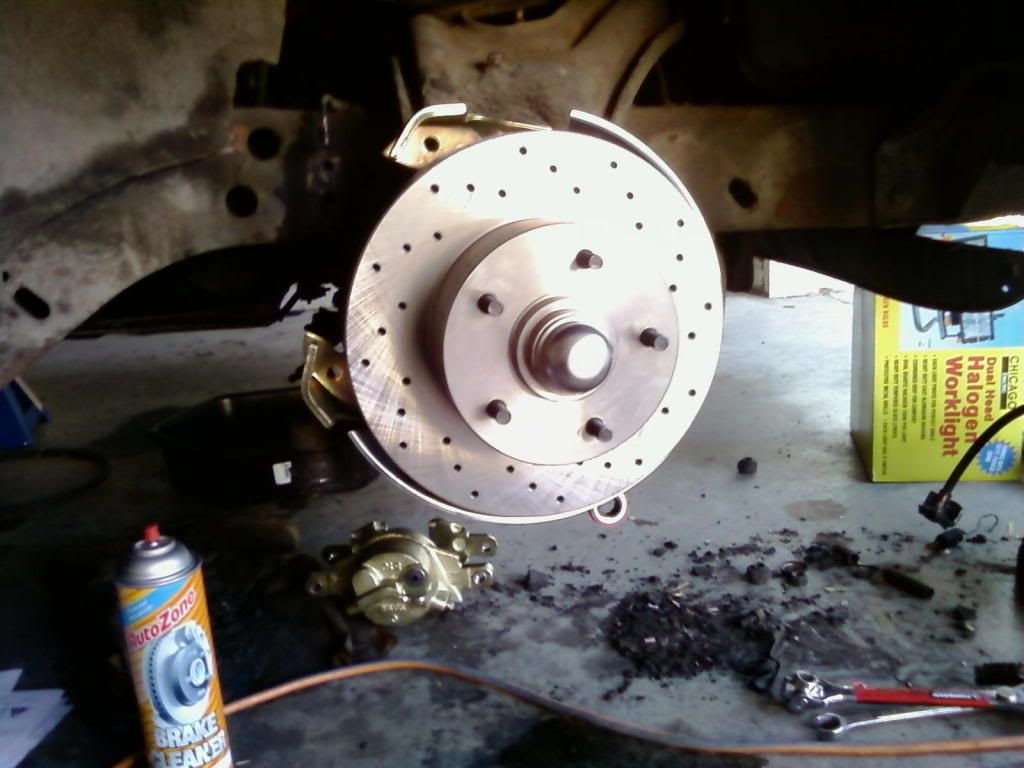 The caliper brackets needed to be clearanced to fit the 2" drop spindles, which you can see with them side by side.