Discussion Starter
•
#1
•
I decided to get started on restoring my steering wheel. It was a little hard at first to start cutting away at a part I want, but you have to start somewhere. I had lots of cracks, and these pictures are of the v-notches I cut today. I picked up the el-cheapo hacksaw from OSH.
If anyone has any tips, let me know. I'll post with progress.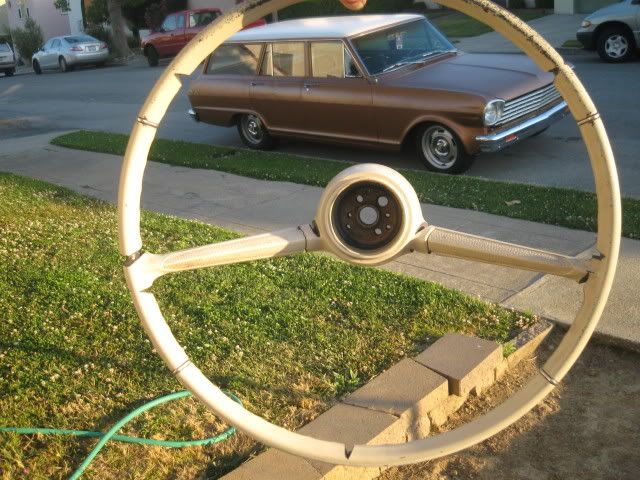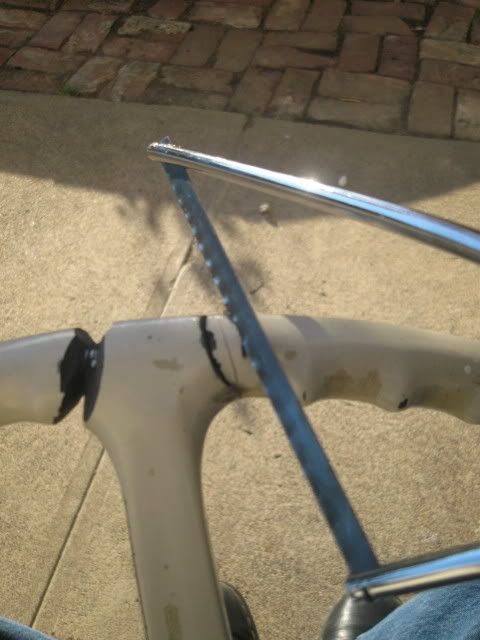 Also, I hear that the first gen chrome clips do come off and go back on without too much trouble. Any suggestions from those that have had success removing and reinstalling them would be welcome.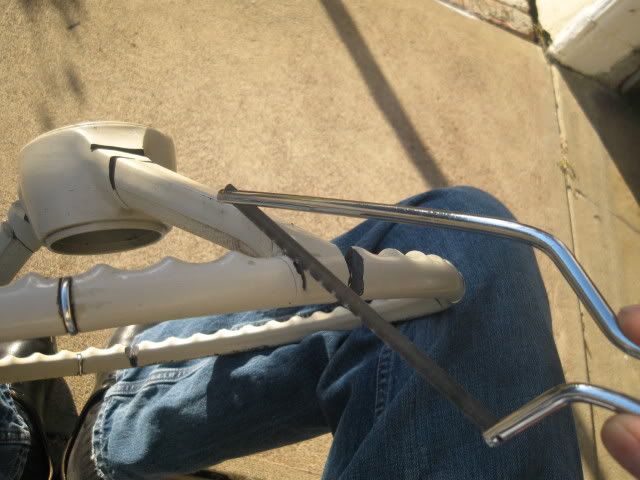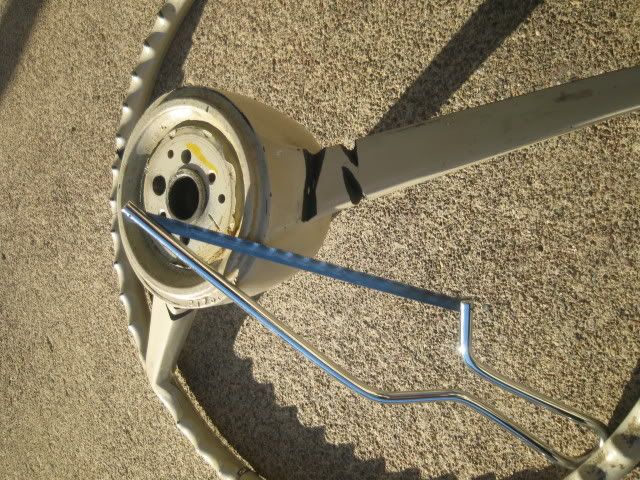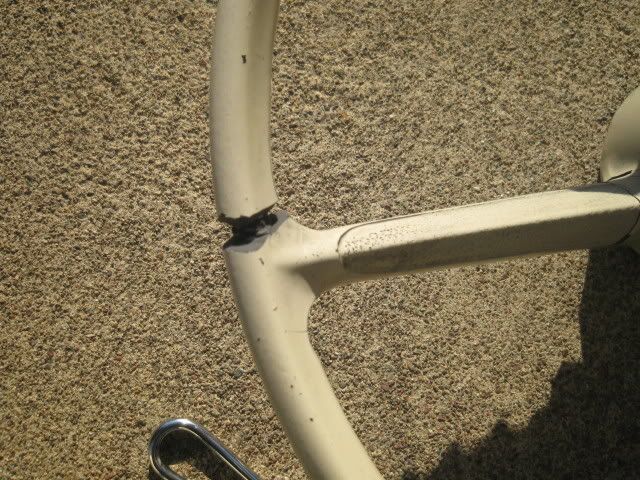 As shown in the pic below, I don't yet have the stones to notch the areas where the spokes transition from textured to smooth. I figured once I get the hang of working with the PC-7, I'll circle back to those last parts.