Discussion Starter
·
#1
·
As I am wrapping up my front suspension rebuild, I'm planning on installing the column next, so I can get my steering in order and functional. Two questions:
1. As I look thru the pics of a column breakaway view in my manual, there are a gazillion components. My original intention was to disassemble the whole thing and rebuild it. Currently, I am thinking of just an overall cleanup and paint job. Will save me a lot of time and trouble. What do you think?
2. As you can see from the pics below, my car seems to have an original shifter hump so I am figuring it was originally a floor shifter. My column has no provision for a hand operated shifter at the interior but I do notice some sort of lever down near the rag joint. You can see it in the pic, it has a hole in the end as if it hooks up to some linkage or something. I do not recall anything ever being hooked up to it and i am not 100% sure what it is. Any ideas? If it turns out its something I don't need, how much of a pain will it be to remove it....or should I just leave it alone. thanks.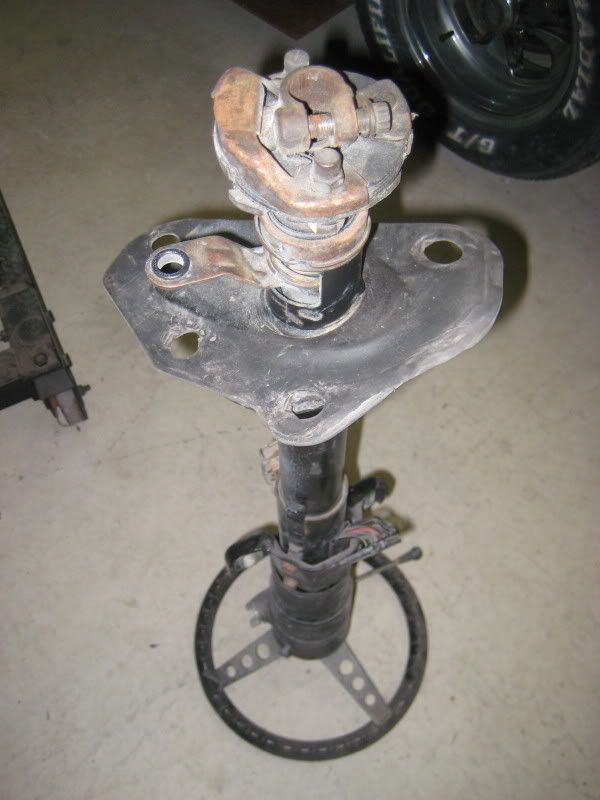 gratuitous steering box pic. Only 3 hours work. One piece at a time, right?