I have the blown up diagrams of the column assembly but some actual pics may be more helpful, if anyone has them handy. In particular, I am trying to install the ignition switch rod which, when I took it apart, had two spring type components just pop out, so I'm not sure how to reinstall. Also, not exactly sure how the ignition warning buzzer piece goes.
Another question....with the lock cylinder installed all by itself, am I supposed to get any spring type "return" action as if I were to turn the key to start the car and have it return back to the "run" position? Currently it turns freely each way and does not spring back to the off position.
thanks for the help. here are the parts in question...
Wondering how the bronze gear rod gets installed as far as locating it in relation to the lock cylinder gear. (Does it need to engage certain teeth)?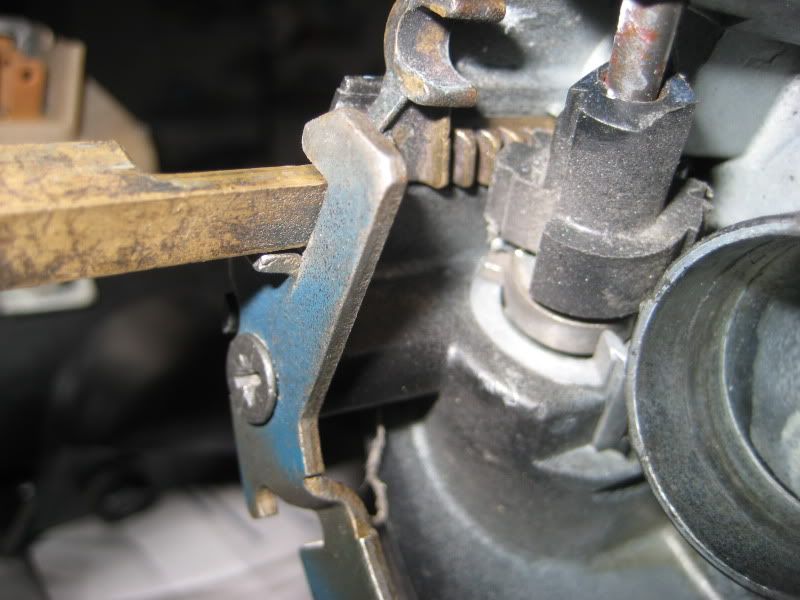 It's weird, all these components came from this column. When I line up the lock cylinder gear which is attached to the long rod, the 90 degree angled rod end does not align with the ignition switch, its 90 degrees off (bent end is parallel with ignition switch --- wants to be perpendicular to enter the switch) I must be doing something wrong, or just tired.