"Siva 64"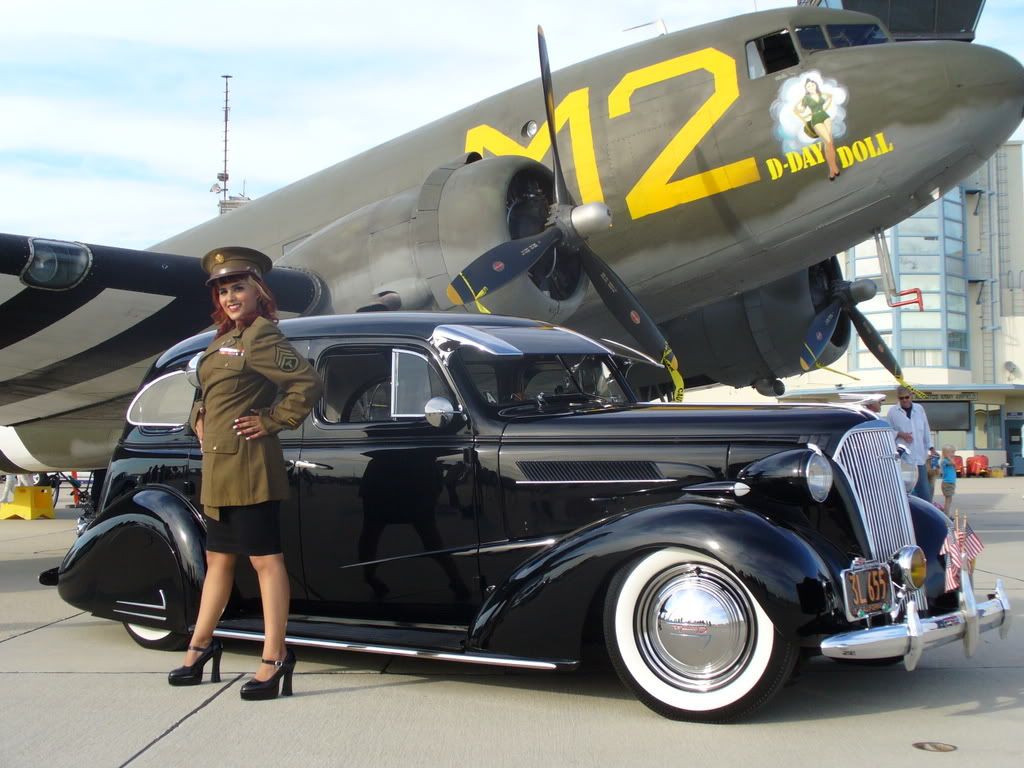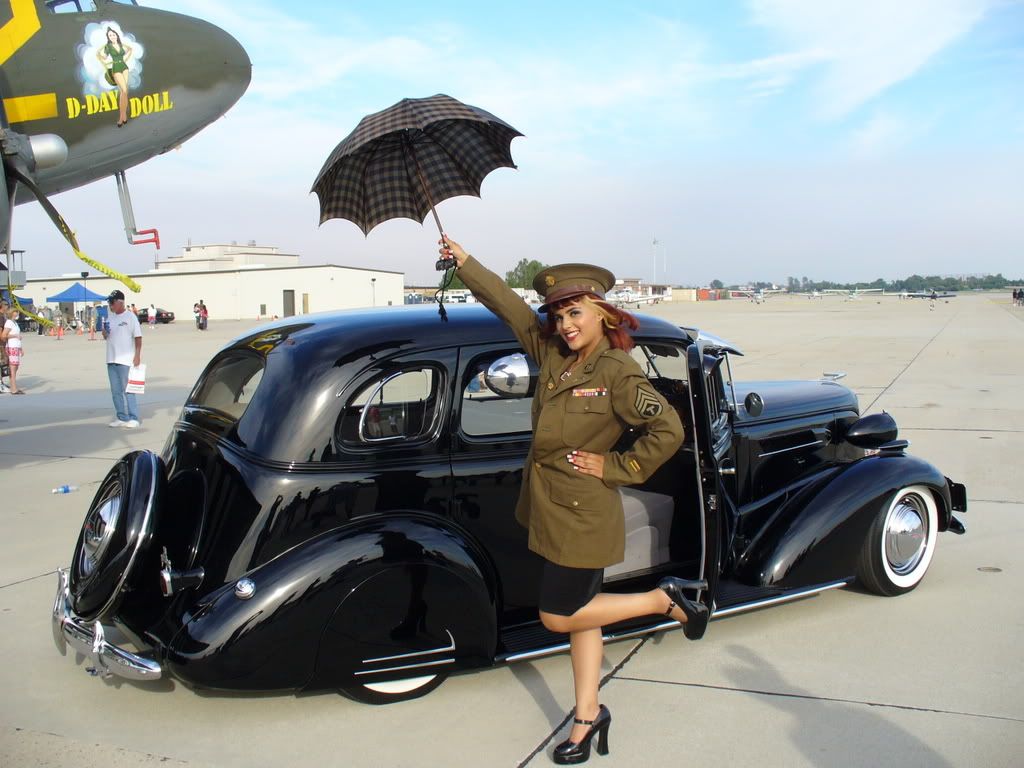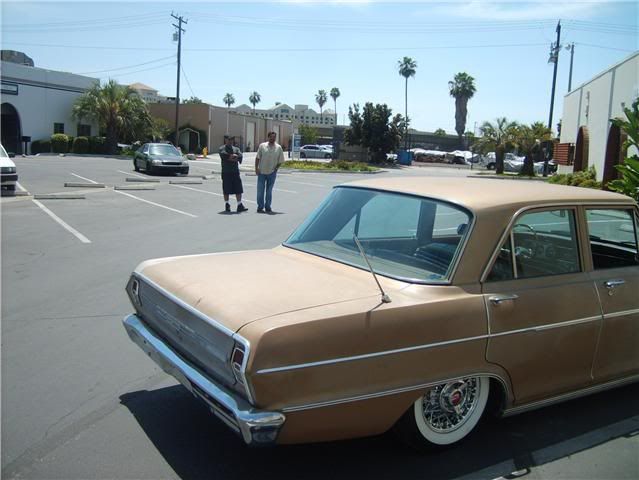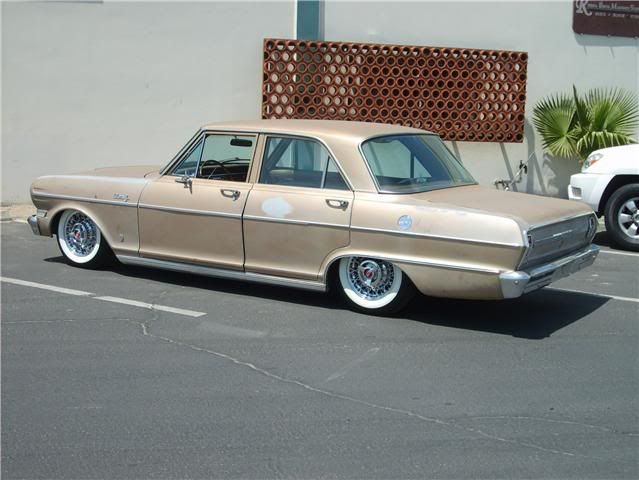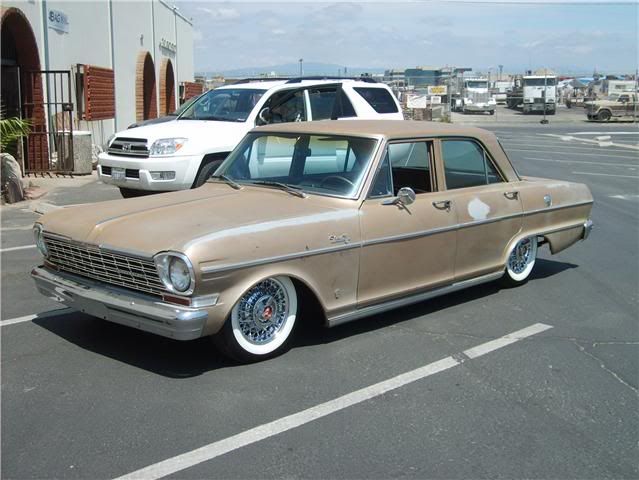 Year: 64
Model: Nova 4 door
Engine: 194 6 cyl
Body/Exterior: Orig Paint, currently adding all options, incl skirts
Front End: Custom Air Bag Susp, tank and compressor hidden in vintage Samsonite suitcase in the trunk!
Transmission: Powerglide
Rear End: Stock
Exhaust: Split manifold, straight pipes!
Wheels/Tires: Custom made 14 x 5 Kelsy Hayes wires converted to Chevy patern, stock 4" backspace, 57 Chevy tri-bar centers
Interior: Original and a mess! Mexican blankets for covers, lots of character though!
Electrical: Stock
Accessories/Options: 194 6 cyl, PG, PS, PB, factory AC, factory tinted glass, padded dash, bumper guards, spotlight (factory '64 Chevelle item), window ventshades, side mirrors, locking gas cap, skirts, tissue dispenser, compass, thermometer, floor mats, seatbelts, safety locks, 4 way flasher, brake warning light, rear window "blinds", push button AM radio, and more! Not everything was installed at the time of the pictures, more pics to come.
Sound system: Sony "Xplod" head unit with DVD monitor (hidden in the factory tissue dispenser), 10 disc CD changer, 2 amps, 12 inch woofer all hidden in a vintage set of Samsonite Luggage in the trunk - everything is "removeable" and hidden with no holes or cutting made, full Dynamat lining in interior
Additional Comments: I wrote a "book" in the introductions page about my lowrider background, but I included a couple of shots of my '37 "Slantback" (no trunk) Chevy sedan to give you an idea of where I am coming from - this Nova will be very much in the lowrider style of my sedan, totally stock with every option, laying on the ground - loud stereo and loud pipes! Hopefully you picked up on the name of the car - "no va" in Spanish means loosely "doesn't go" or "doesn't run", thus "Siva 64" (those are my license plates for the car, black with yellow letters of course!). Is the world ready for a lowrider Nova? Let me know what ya think!