About a month ago my wife purchased a 69 Nova with a clean title. After tinkering here and there I've noticed some differences that I wouldnt have noticed before. First of all the quarter panels dont seem to match a 69. In fact I think I have two different quaters...They look like 70-72 quarters maybe you guys can help me figure this out.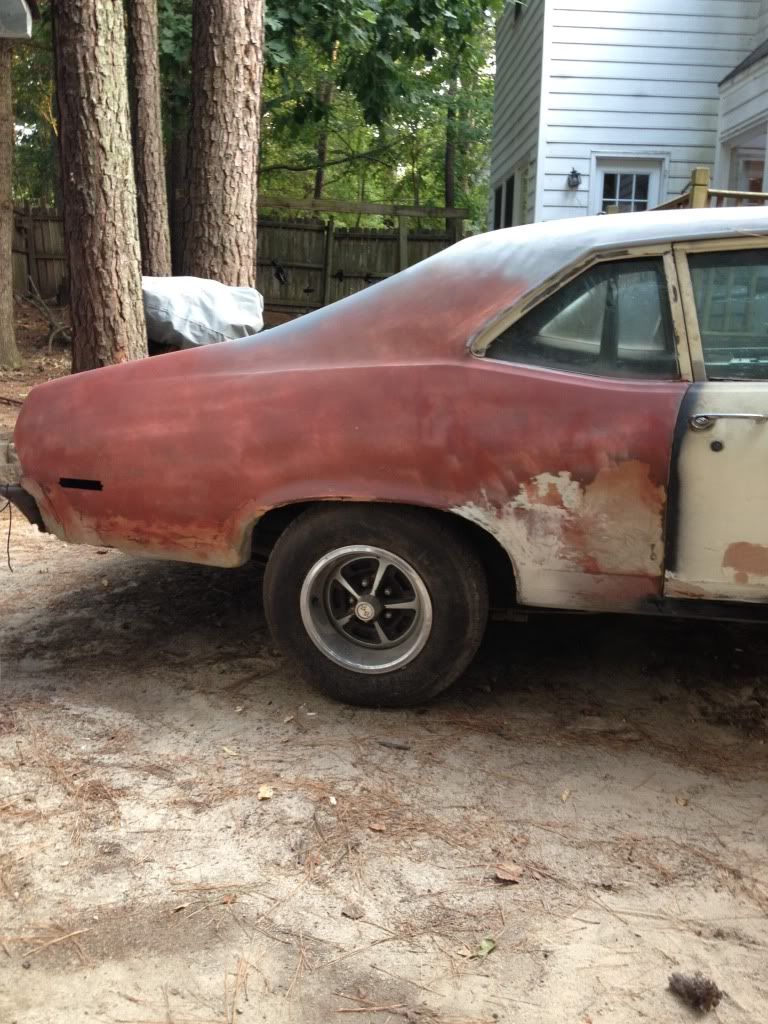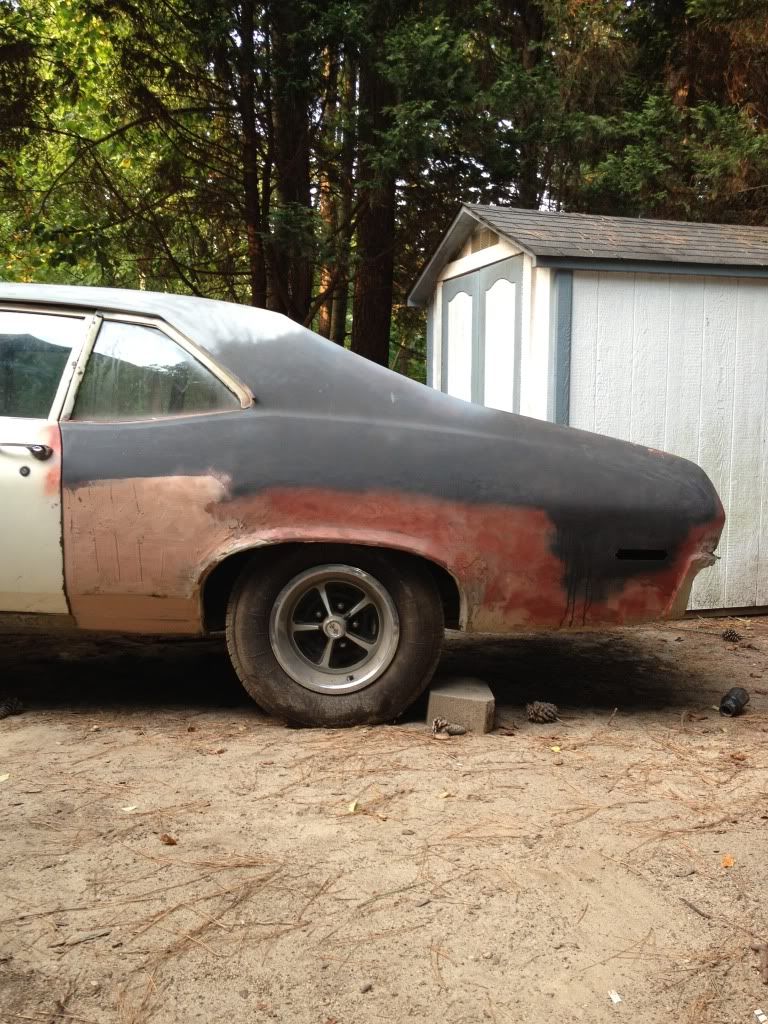 I want to make this car a 1969 Nova because thats what I thought I was buying, and I want the car to match the title. I dont have front fenders, I do have a hood but it will probably be sold for a cowl hood later on. I just need to know if I will run into fitmant problems if I put 69 body panels on this car??
Also I need help identifying these seats. I have no idea if they are even Nova seats. All I know is they dont look like an 69 seats I've seen in pictures. Here are some pics of the seats and tracks that were in the car: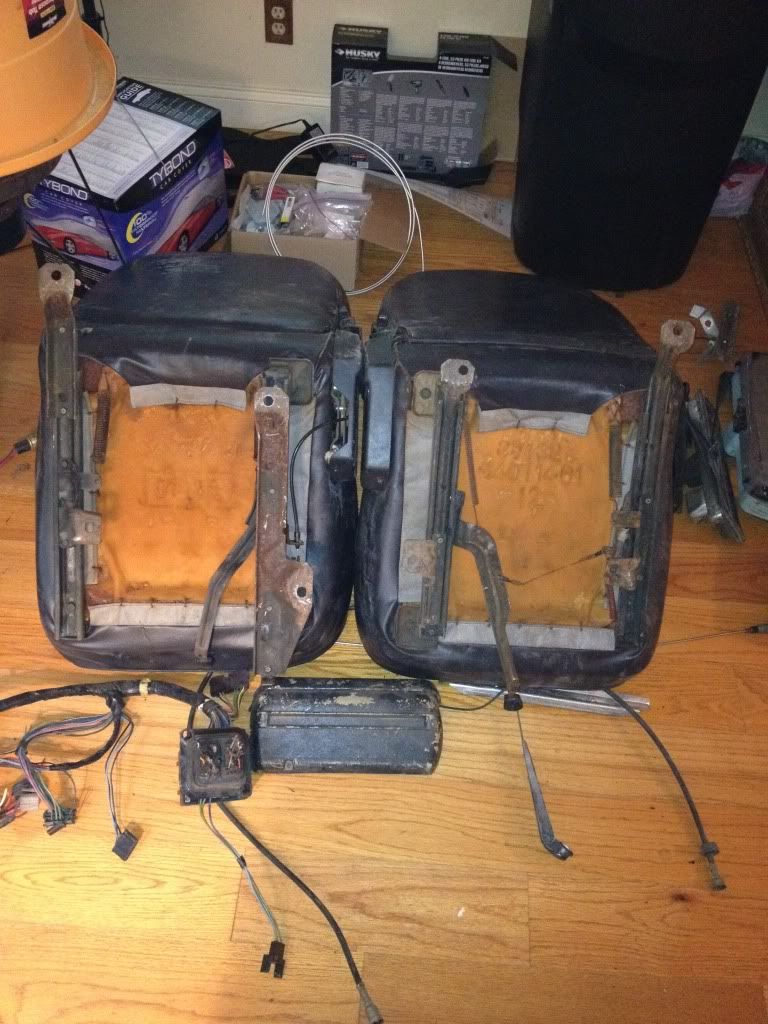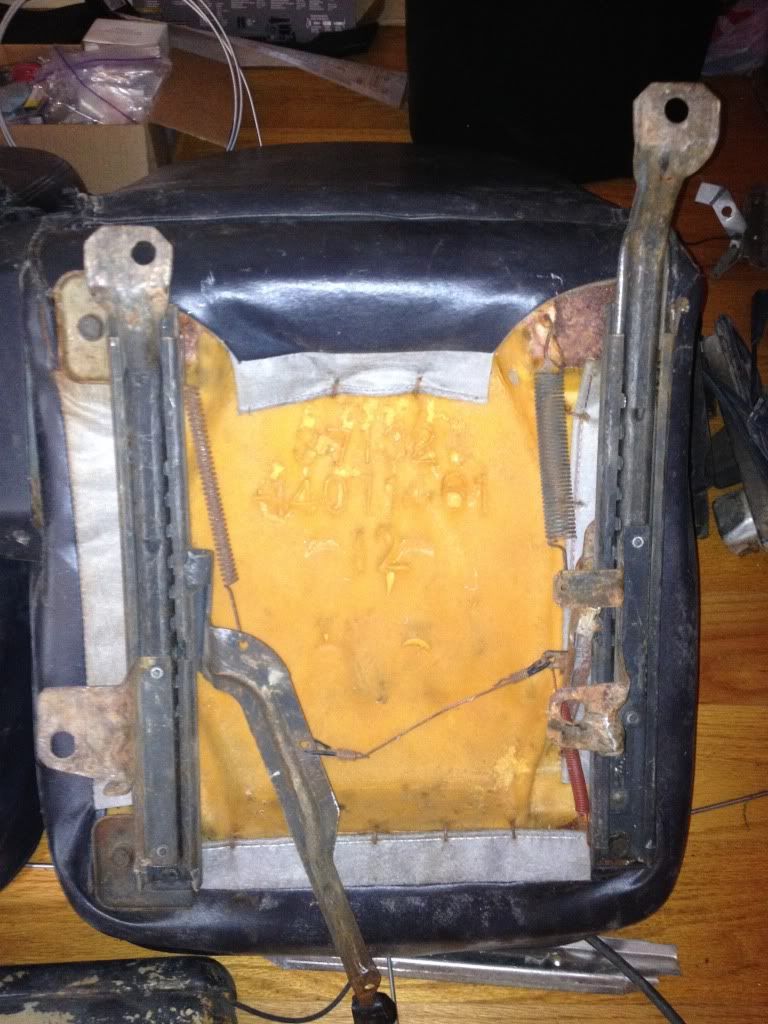 Thanks in advance for any help!!