Discussion Starter
•
#1
•
Car:
1971 nova
Engine:
468 bbc alum heads
Technical notes:
swaped old subframe for new '72 powdercoated subframe, installed the motor on the correct BBC frame to motor mounts.
Problem:
When i go to install the headers (Doug's shorty's for correct year) they hit the ps box, I jacked the motor up and jimmied them in but they are still off from bolting up at the top by about 3/4 of an inch. And i couldn't get an oil filter on if i tried. And they are tightly pressed against the PS box. Scratching them all up.
What i think might fix it:
Either i have the frame to engine mounts backwards or sideways or upside down somehow and it moves the engine over to the passenger side a inch, OR (what i am probably going to do) is take it to a muffler guy i know and have him heat them up and bend them slightly to make them fit.
Questions:
Has anyone had an issue like this before? If so how did you overcome it? Also, is there a special way the mounts mount up? If i switched them around the edge of the mount wouldn't be flush with the subframe curves. (not sure if it would change anything)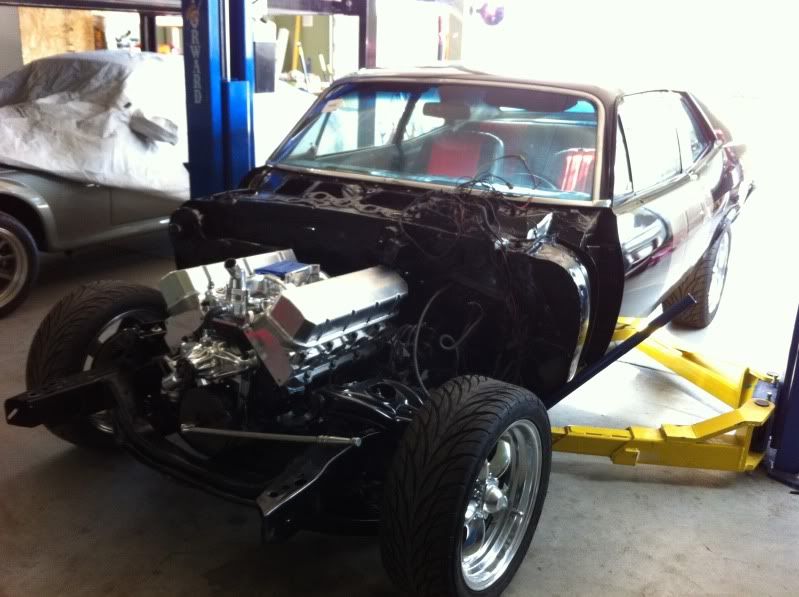 Sorry didnt get pics of how close it is and how its hitting.
Thanks in advance for any advice! Will be towing the car to the muffler shop tomorrow if i cant resolve it another way.