'67 4 door, 65 wagon. WISCONSIN
Discussion Starter
·
#1
·
After almost 2 years of owning Mr Repodude's 65 wagon, I started the process of stripping it down today.
I started with a hood I got from Nightshade. I'd been to Lowes and gotten a variety of sanding discs for my grinder. I started with those but nothing really seemed to be working as well as I'd hoped. So I switched to the Aircraft Paint Stripper. I think the first few coats I did were too thin. The original paint came off but the e-coat or primer wouldn't budge, so I sanded it off. I have concerns that too much of that will warp the metal.
Here's a picture of the hood after 5 hours of work.
I think it might take years to strip the whole car.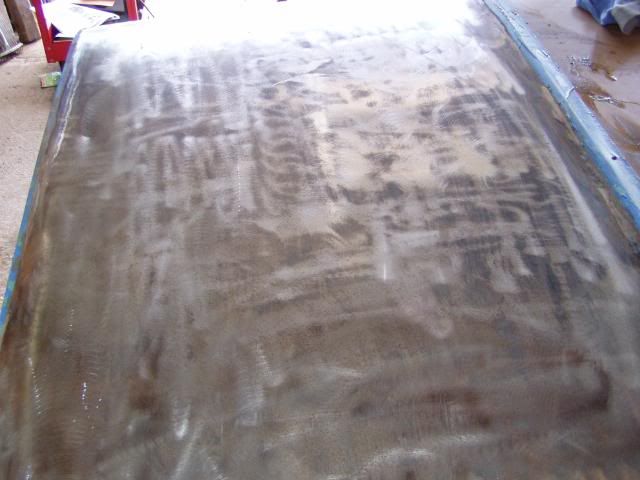 So I washed it down with water (per the instructions on the stripper) and have some DuPont Etch Primer to spray on it so it doesn't rust. It is very humid out today, so I may wait until around 6 or 7 to actually paint it. I don't have any paint-prep, can I wipe it down with mineral spirits or should the water be enough?