RatNova71 - 1971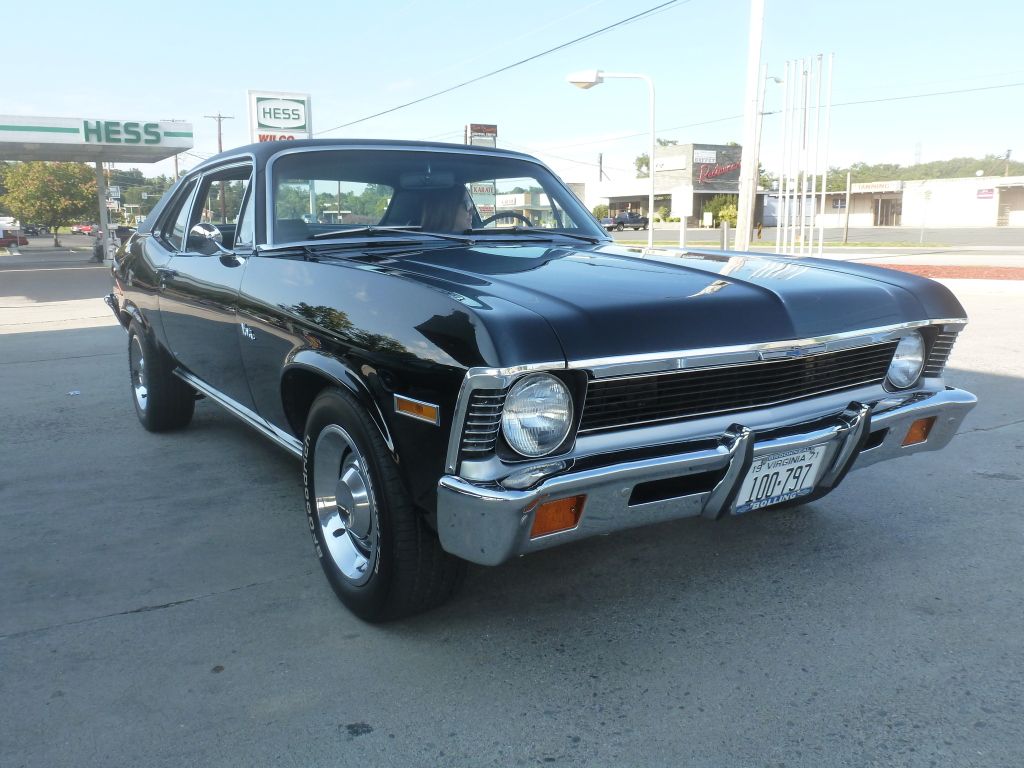 Year: 1971
Model: coupe
Engine: warmed over 1971 Chevelle SS "402"
Body/Exterior: Black
Front End: rebuilt
Transmission: rebuilt th350 w/ shift kit
Rear End: stock peg-leg
Exhaust: 2 1/2" with Flowmasters
Wheels/Tires: 15 x 7 steel w/ BFGs
Interior: Reproduction Deluxe Black
Electrical: stock
Accessories/Options: Full Custom Exterior pkg. w/ bumper guards and soft top... was plain jane new
Sound system: Flowmaster
Additional Comments: inherited family car since new. 76K miles now (2012), owned by me since 1993. Will never be sold (by me). Was a no option 6 cylinder Astro Blue car when new. Stripped to metal and painted red in 1993. Sanded down and repainted by me in 2012. ALL original sheetmetal on this car including floors and trunk...99% rust free!
Thanks for checking it out!