raser05 - Nova SS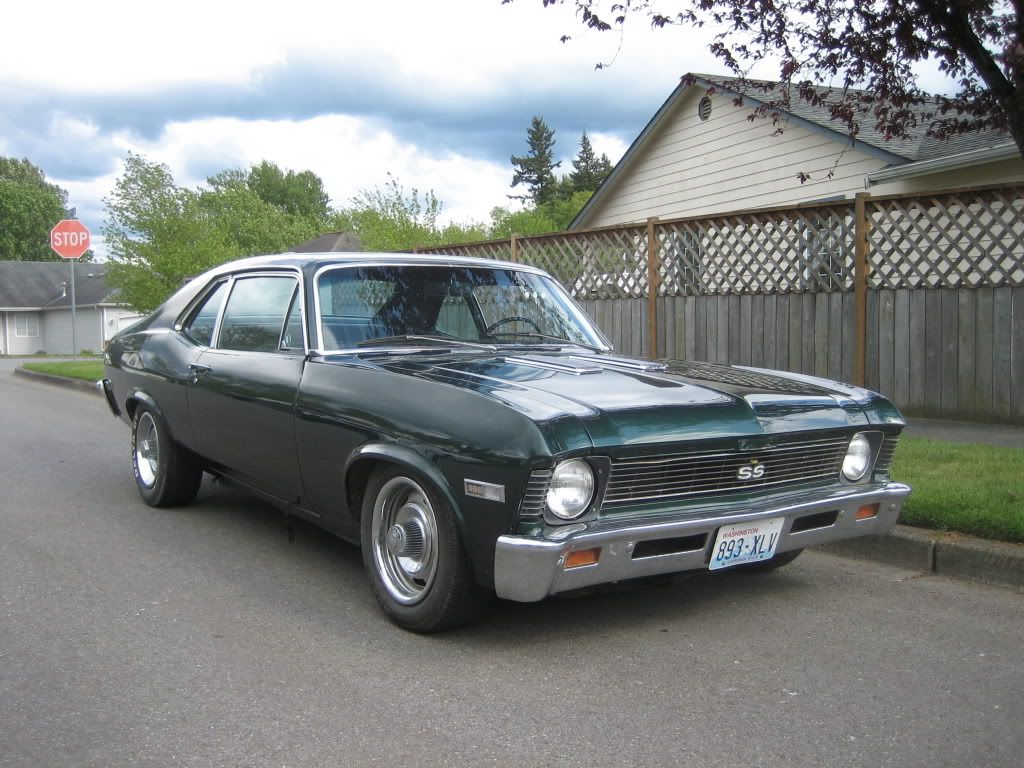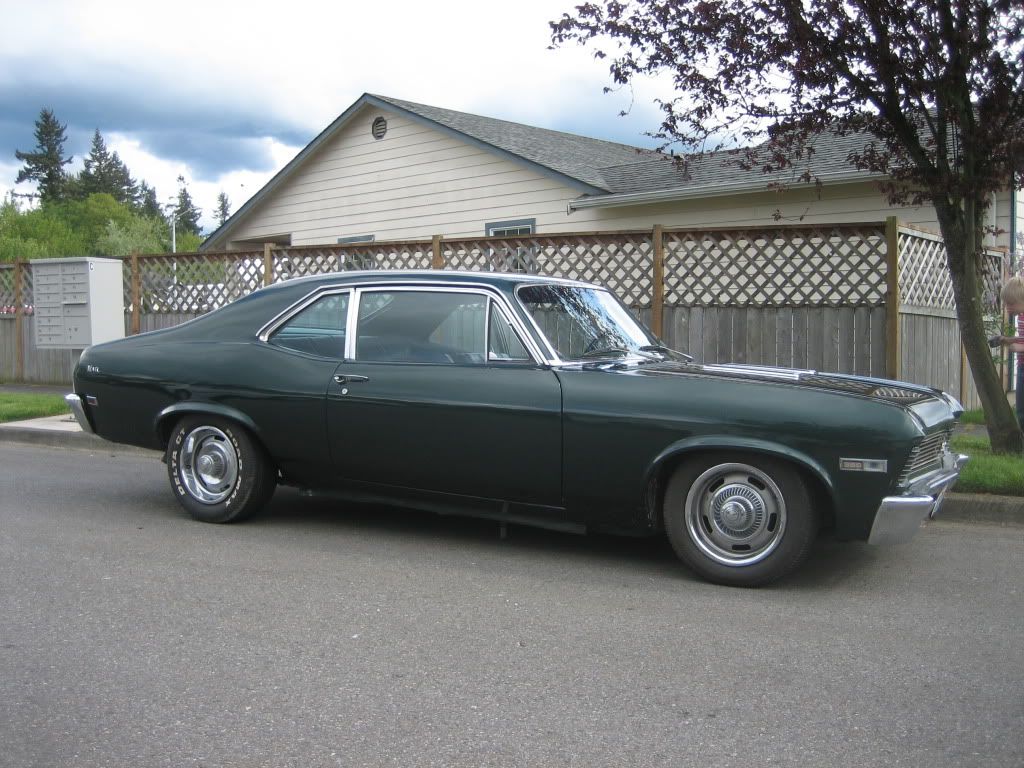 Year: 1968
Model: Nova
Engine: 350 // matching 350 in storage!
Body/Exterior: stock deluxe trim package
Front End: lowered 2 inches
Transmission
riginal powerglide in storage, currently has a t350
Rear End: 12 bolt 3:42 eaton posi
Exhaust: 2 1/2 inch dual flowmaster dropped down behind the rear wheels
Wheels/Tires: 15x8 ralleys in the rear 15x7 in the front
Interior:deluxe interior package
Electrical: stock
Accessories/Options: spedometer warning indicator is the only option I can think of
Sound system: ahhhh the sound of 8 cylinders purring like a tiger!!! who needs a radio!
Additional Comments:bought the car for 200.00 in 1990... back then I had no Idea what I was buying... obviously the seller didn't eigther. I was born may 5 1968 the trim tag shows the car rolled out of the plant "05A" first week of may 1968... destiny I guess.