I have a Holley 650 Street Carb with vacuum secondary and electric choke. I have suspected that my engine should be a little stronger than it is, although it is essentially a stock motor. I just always felt like it had more in it. I suspect that my secondaries are either not opening fast enough, or full enough, if not both. Does anyone have any experience with this carb, and can maybe point me in the correct dirrection?
Holley makes a 7 spring change kit I was thinking of buying to change them out and see if it helps.
This is a picture of the paper clip test. I'm not sure of far it should open, but this was a run around hitting WOT a few times.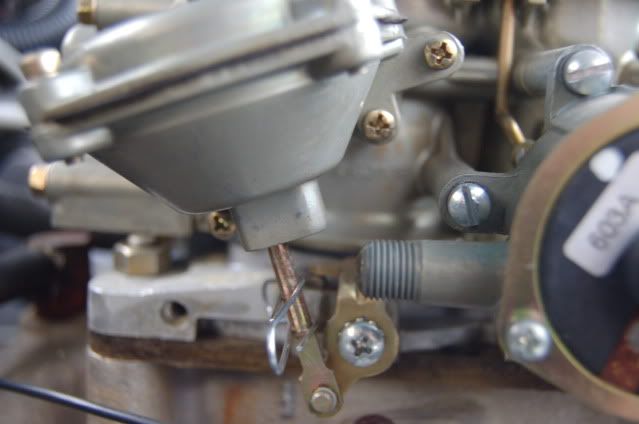 Thanks, Brian