I thought I would give a progress report on my 79 Phoenix. Here are some pictures from the past 14 months.
Bought the Phoenix on Ebay for $1150 and towed up from TN. with help from my neighbor in Nov. 2010. Car was bought new at a Pontiac dealer in Statesville, NC and as far as I can tell spent its entire life in NC, GA and TN until I bought it. Previous owner took care of many basics and got it pretty well road worthy. He replaced control arm bushings, ball joints, brake pads and shoes, some additional brake parts including master cylinder. Also he had replaced coil and possibly radiator. I'm sure there was more but I can't remember. Had 305 with th350 which ran good enough to at least to get it home but since I had no spare, jack or license plates we towed it.
This is to be a budget build but I will attempt to not scrimp on things where it matters most...We'll see!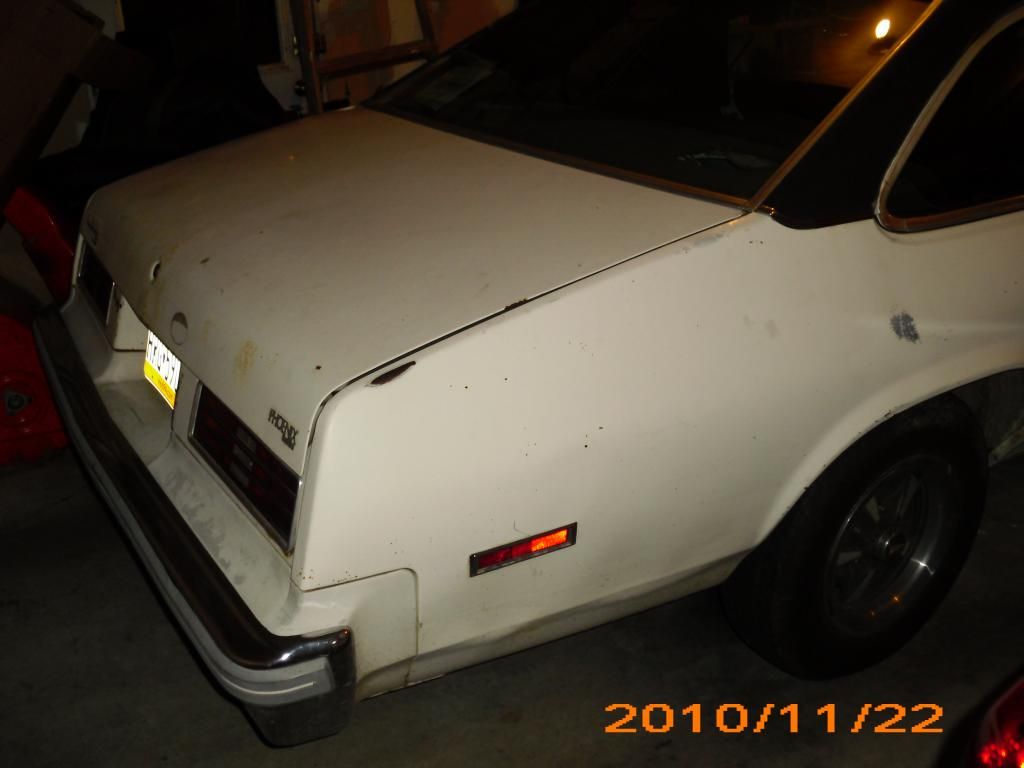 Fixed dash lights and painted dash, painted jambs, new weatherstrip, hinge pins, bushings and window felts, added rearview and exterior sport mirrors...Also replaced driver's window regulator, glove box and ash tray.
BEFORE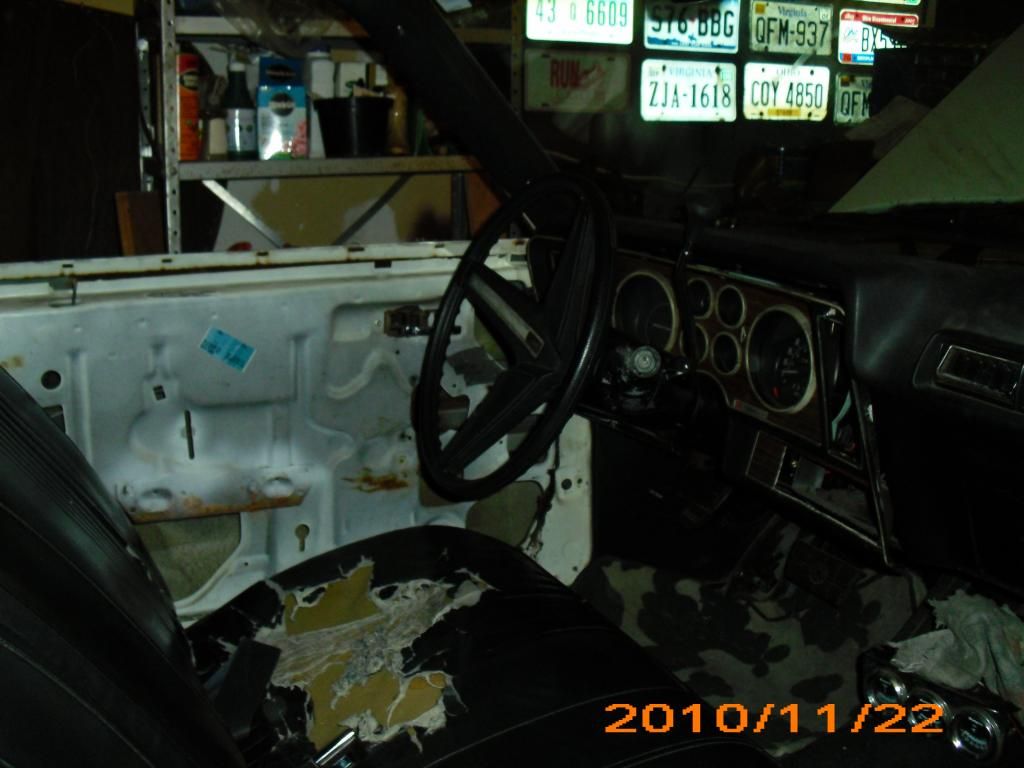 AFTER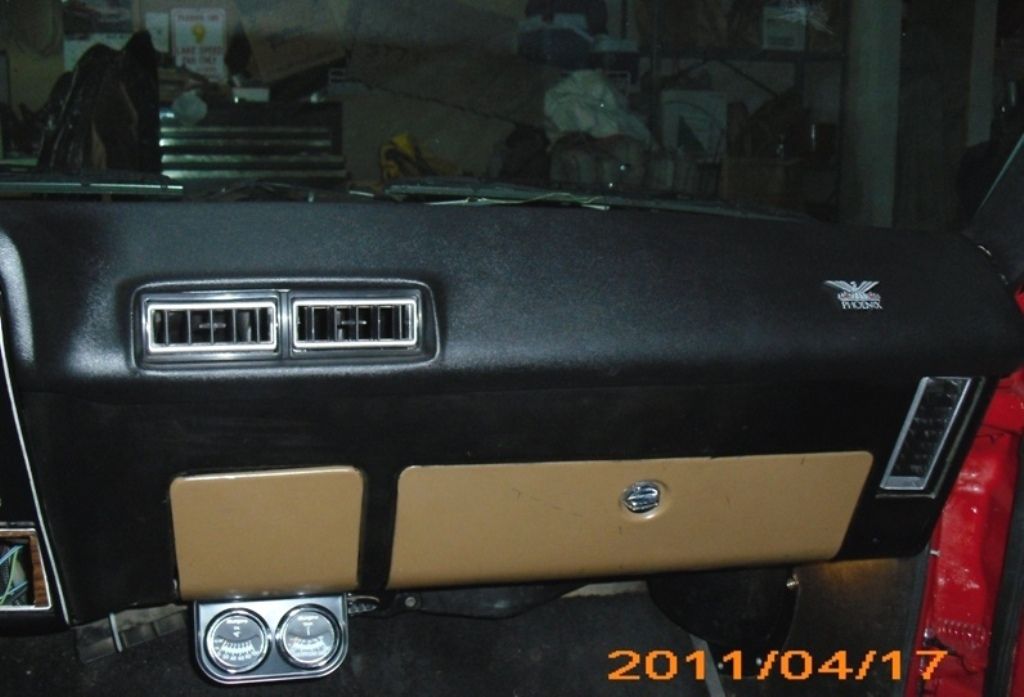 Repair and re-paint door panels with SEM with help from my wife...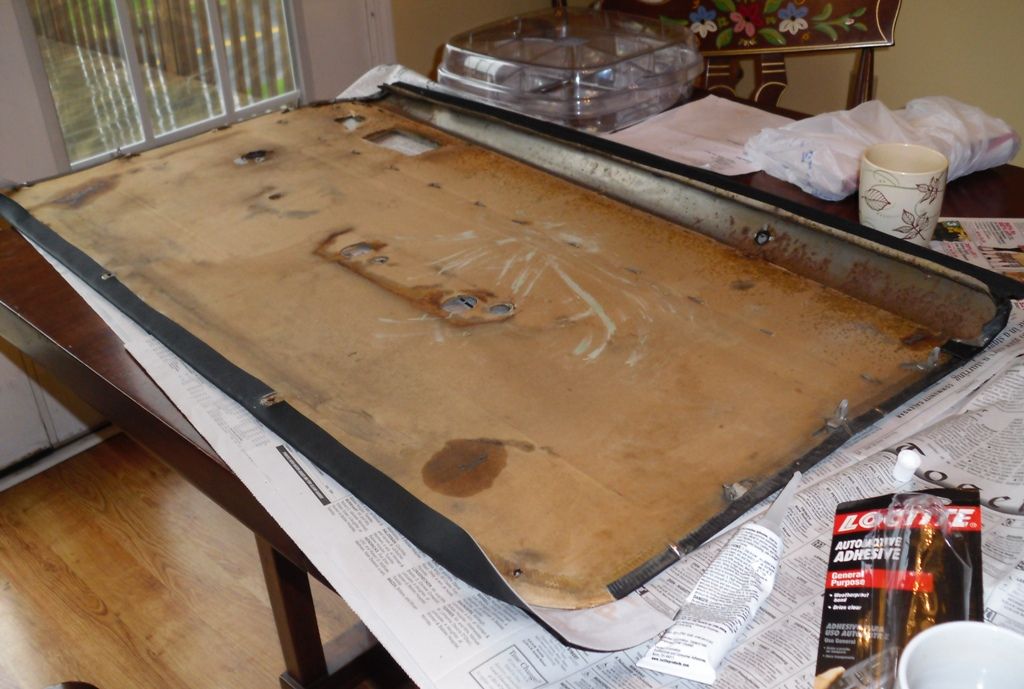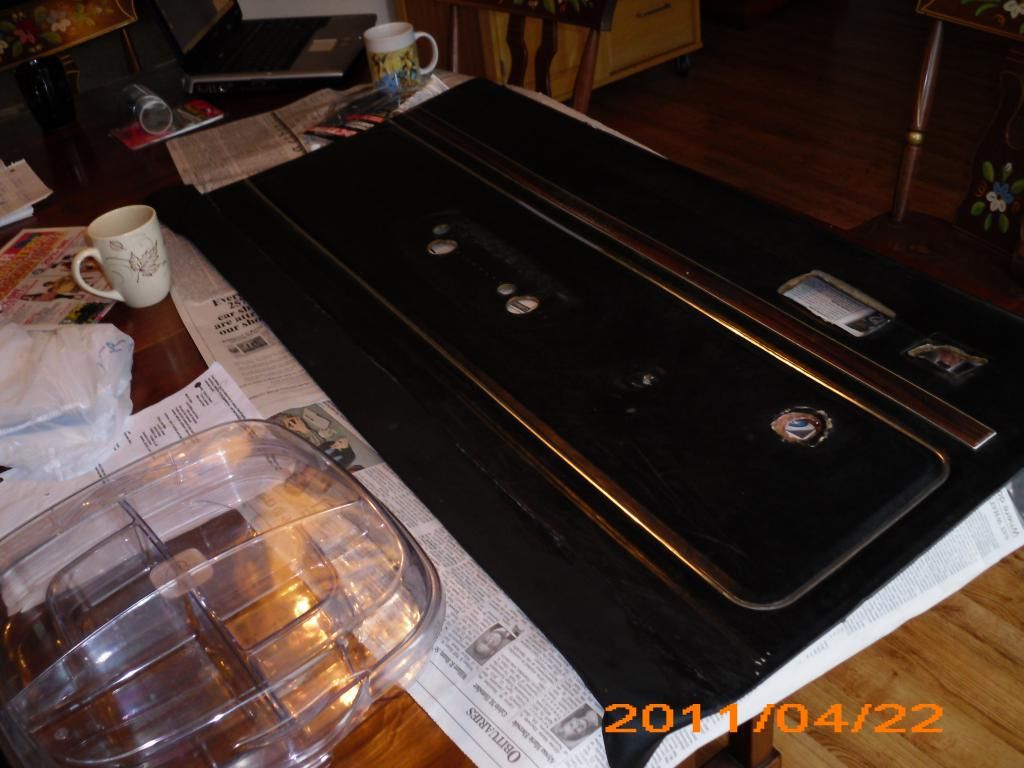 Fix rear window trim clips, fix trunk weatherstrip, paint trunk & jamb...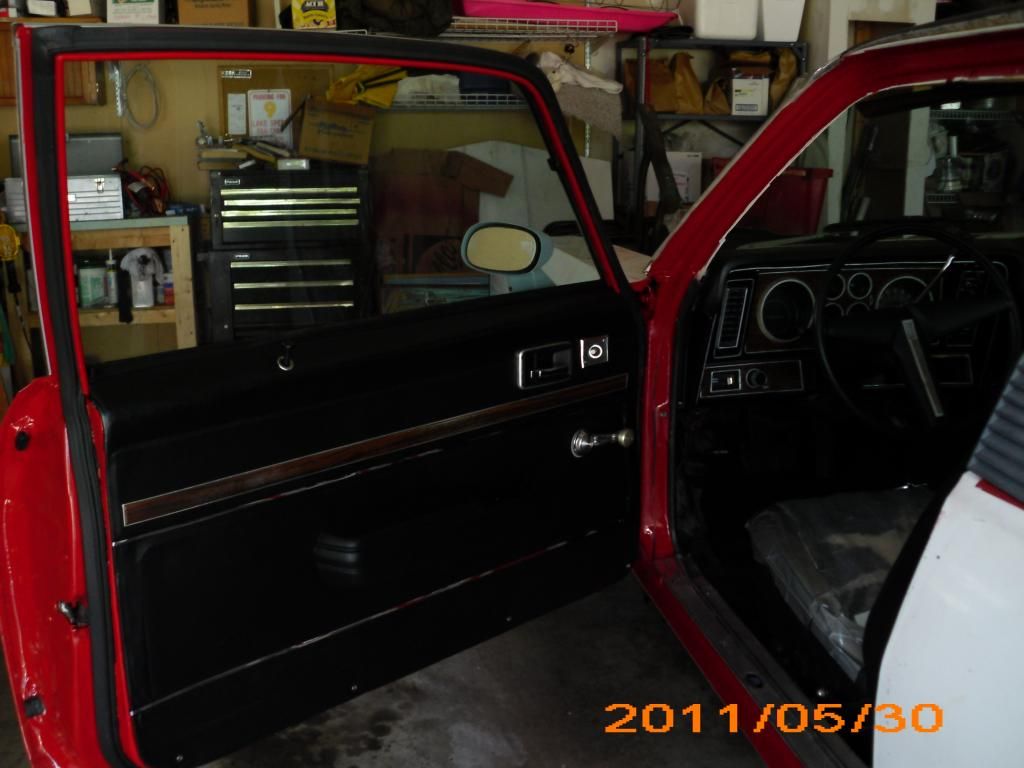 Clean and paint underside and replace body mount bushings. Fortunately it was in the mid to high 90's when I scraped, wire brushed and used Purple Power solvent on the bottom to clean off the 32 years of crud. The final step was to power wash...It was great fun!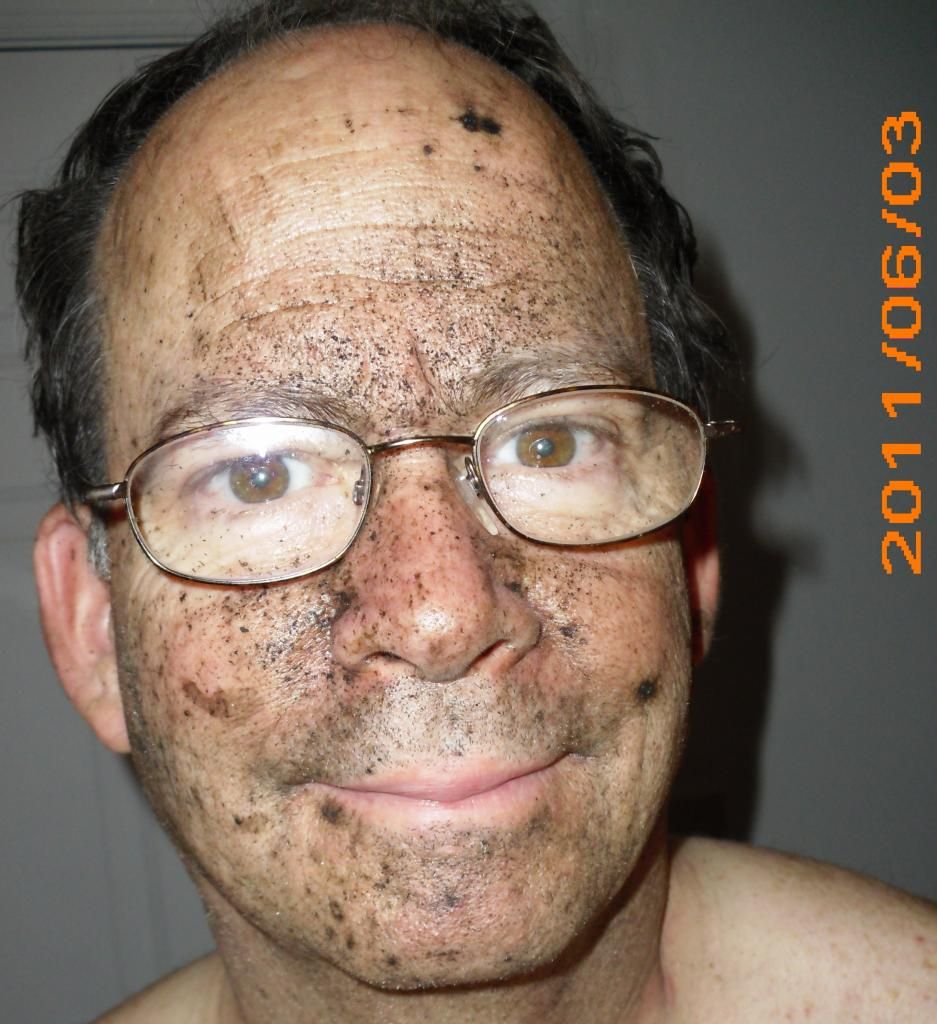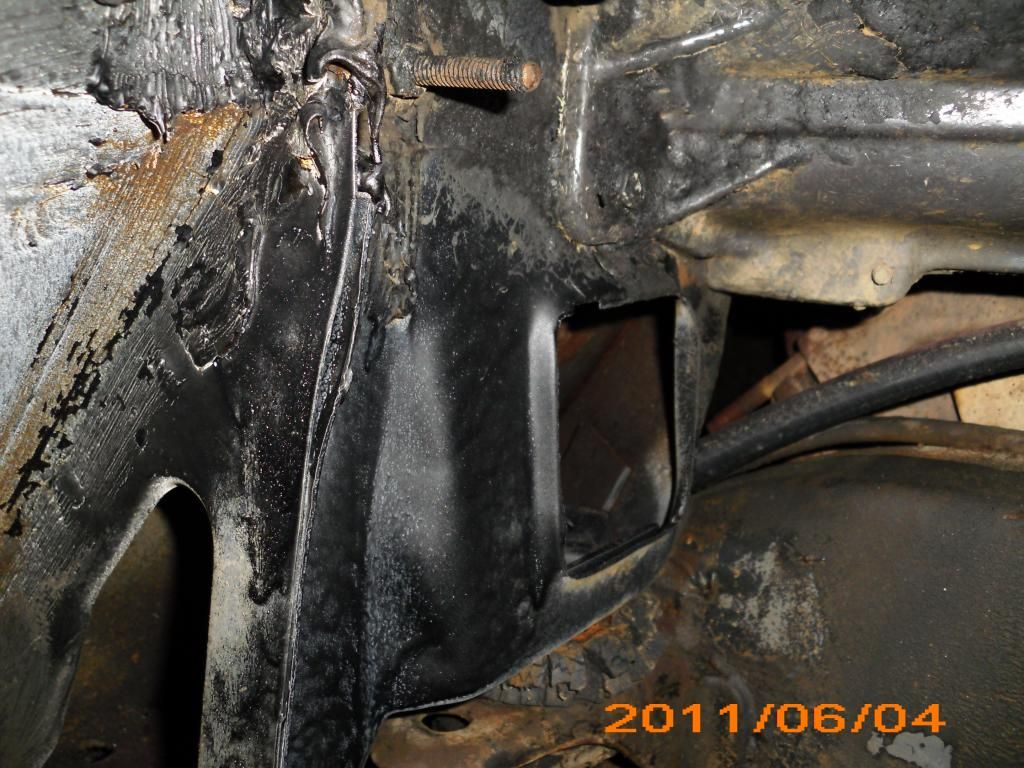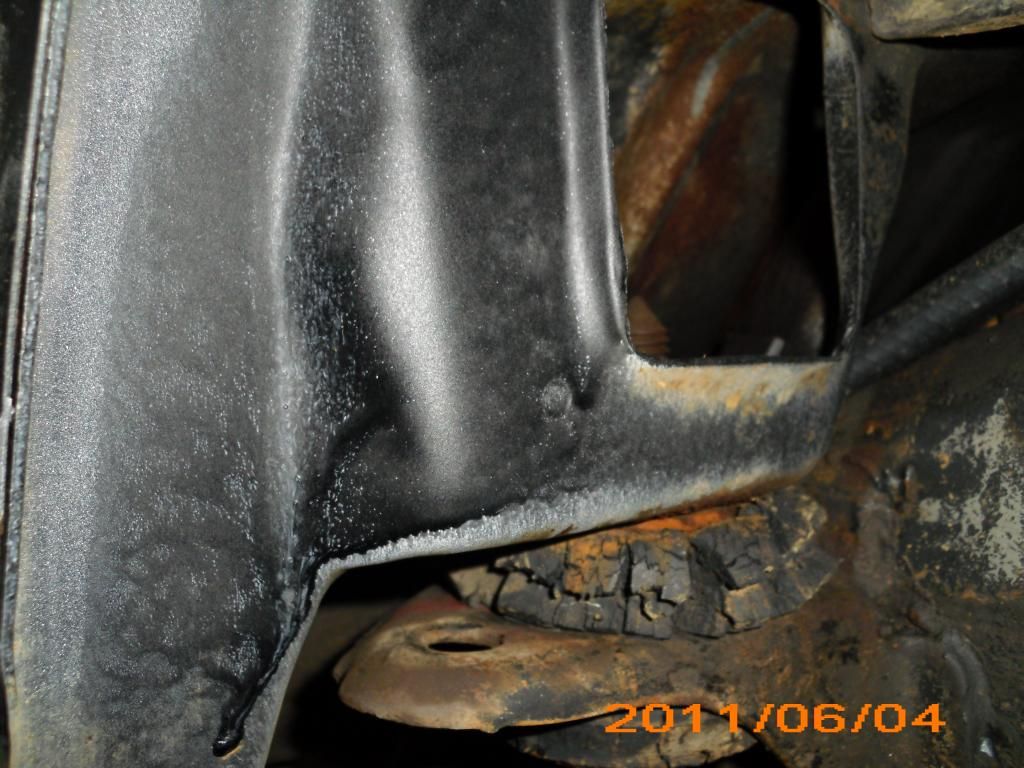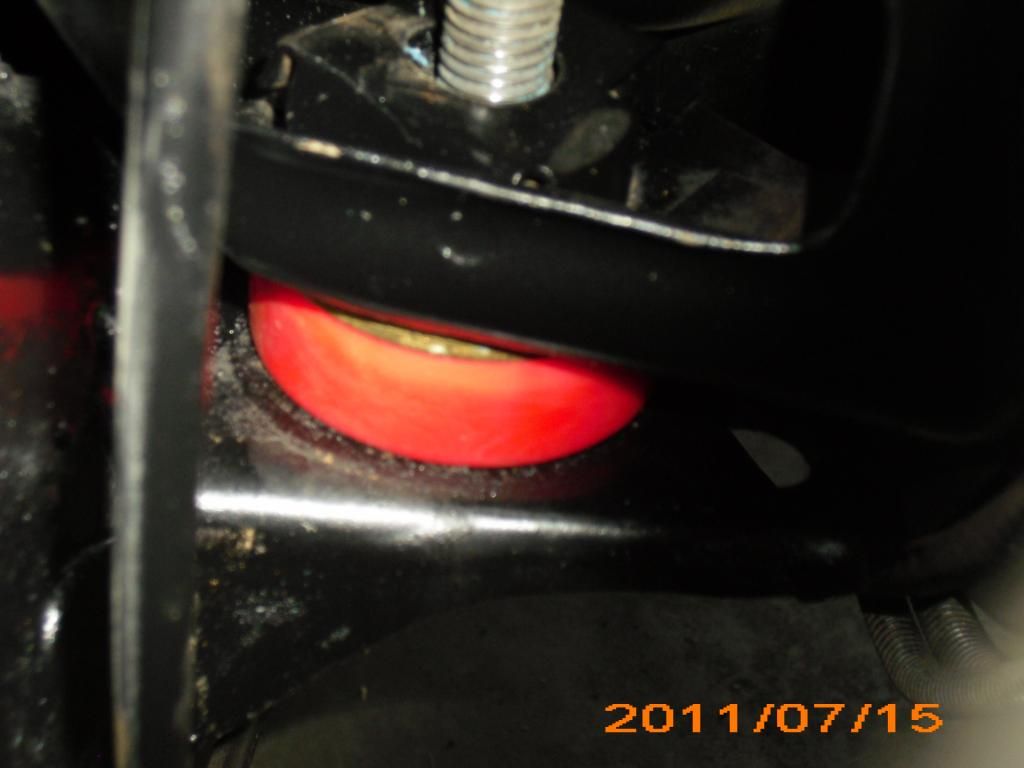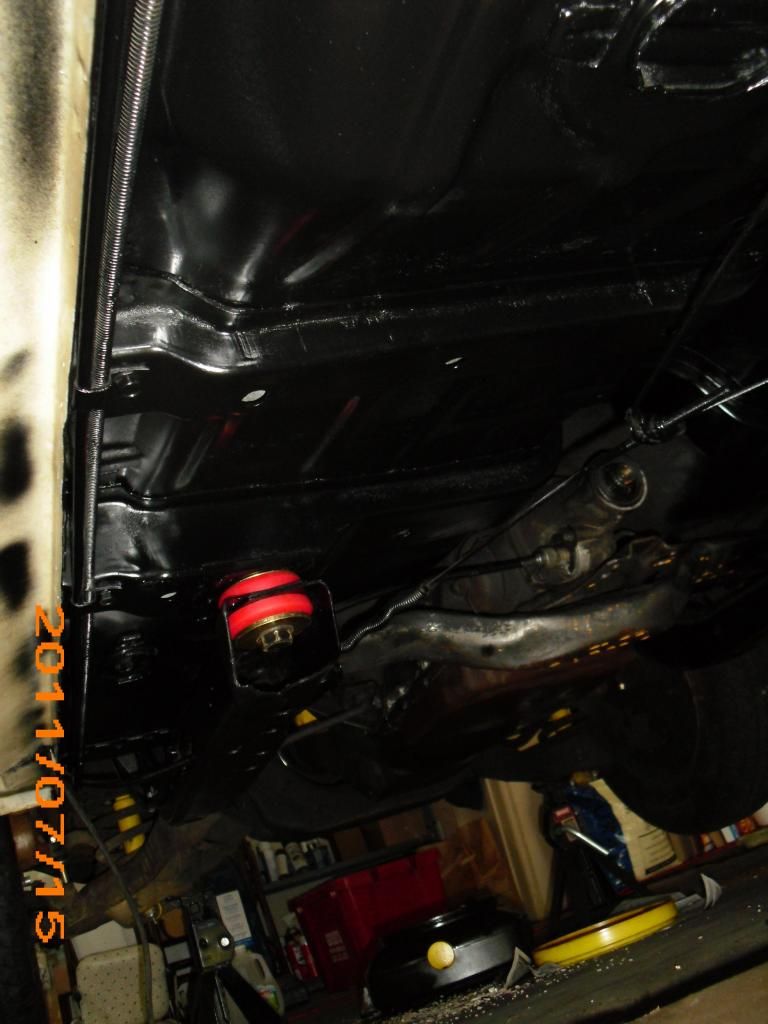 Pull old 305 and TH 350 with help from a couple of my good neighbors...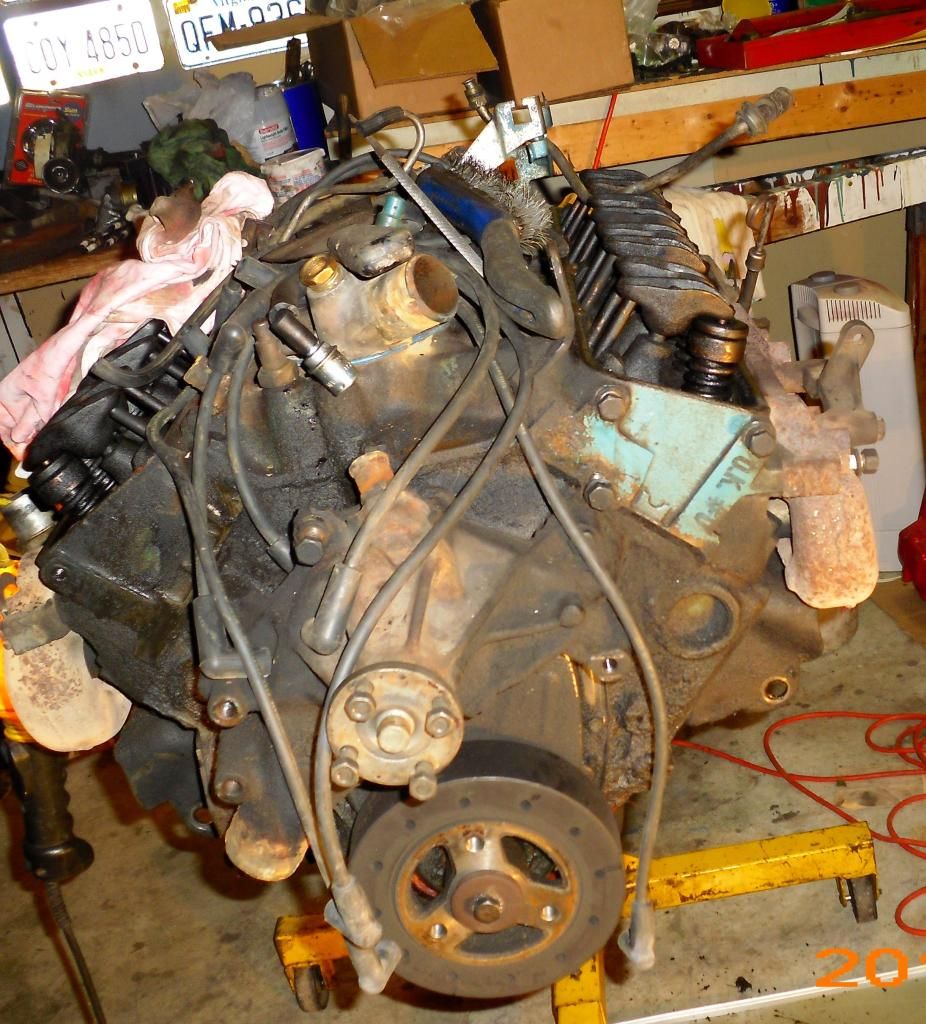 Clean and paint firewall & sub frame crossmember and trans tunnel and installed new motor mounts...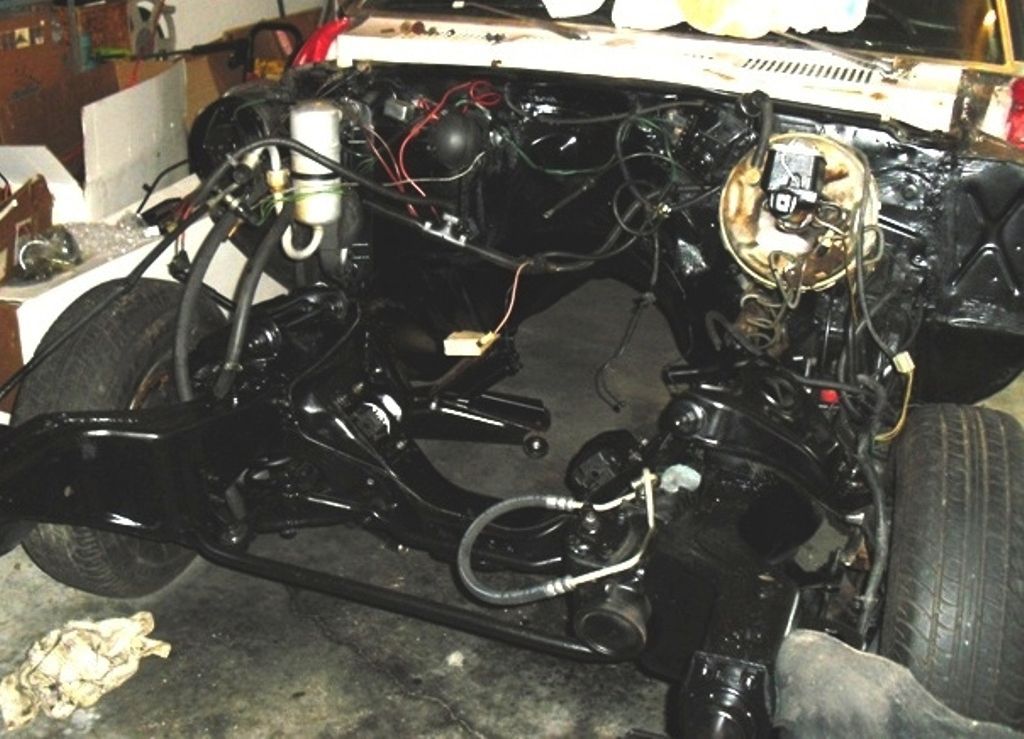 Clean and install clutch/brake pedal & linkage I got from this Nova in CO...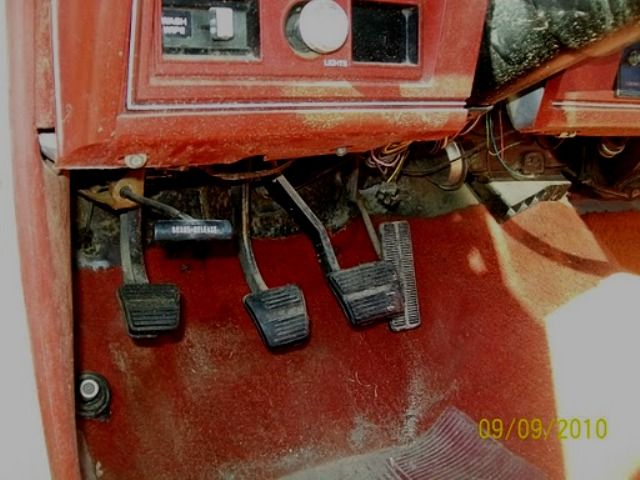 I bought a 78 Corvette L-82 350 4 bolt from a guy locally off CL for $350. The stock L-82 was rated at 220 HP SAE Net. I read a Popular Hot Rodding article that put a stock one on a dyno and it produced 313 HP SAE GROSS. Not sure but I assume SAE Net= at rear wheels and SAE gross= at flywheel. The stock 78 L-82 Vettes turned high 14's to 15 second quarter mile times in Motor Trend and Car and Driver tests back in the 70's even with the air pump and cat converters, etc., so it is a pretty good motor even stock. Plus my car is about 300# lighter than a 78 Vette.
I rebuilt it with new pair of heads I got for for $400, Performer intake, higher lift cam and new lifters. Cam is Comp Cam XE268 (higher lift/longer duration);Cam in it was not the original L82 grind but a Crower Thumper cam which I sold with the lifters for $20. Heads are 76cc and completely rebuilt with 2.02/1.60 valves and pocket ported.
The L-82 had factory forged TRW pistons that with the 76cc heads yields 9:1 CR.
Had crank checked,cleaned and polished, I put in new bearings, rings, oil pump and sump. Block is #3970010 4 bolt main. Before assembly I cleaned the block externally and then took it to the car wash and shot hot soapy water through all the oil passages and rinsed. I then blew out all the passages with my neighbor's air compressor.Red transmission on floor in background is the Saginaw I bought locally off CL for $175.
Tear Down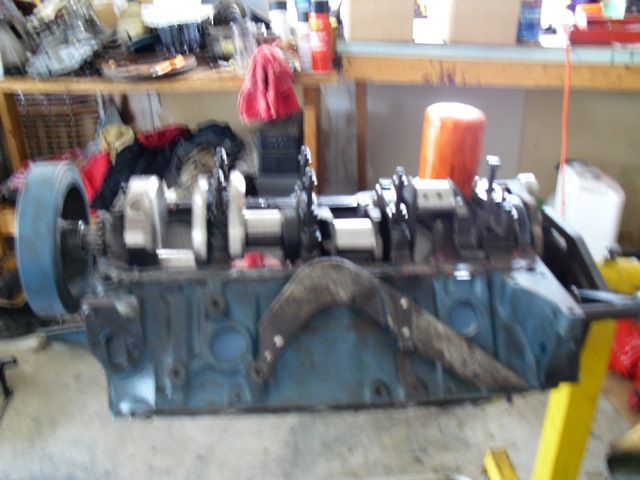 Rebuild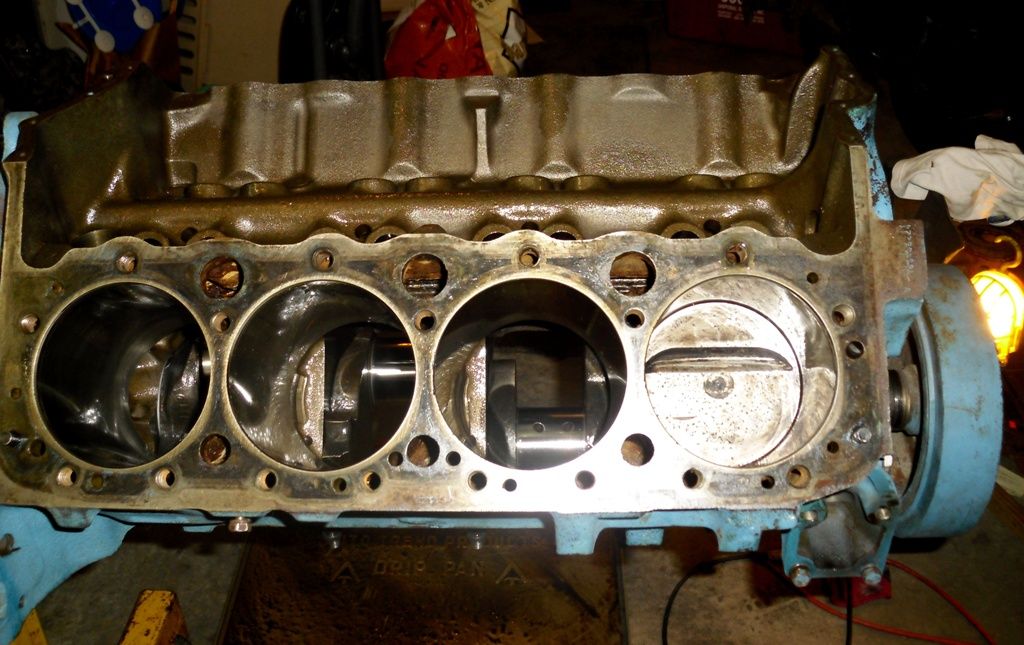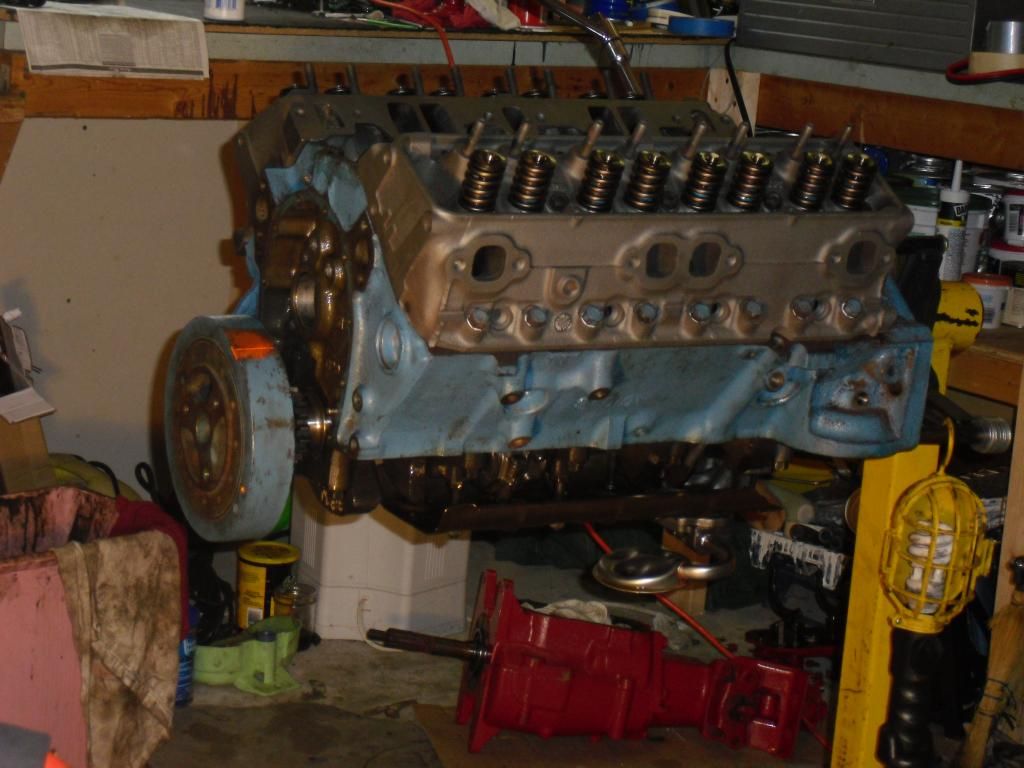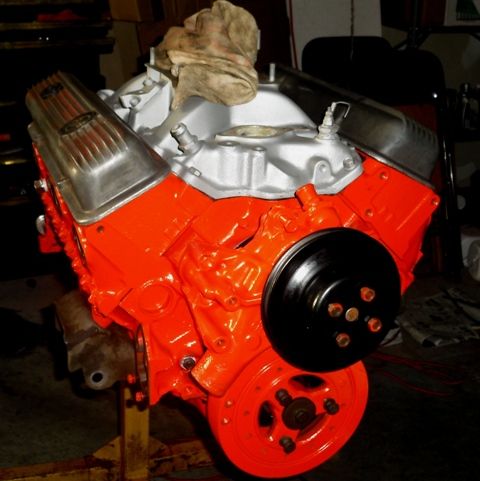 Pistons were actually on rods backwards when I bought the engine so valve reliefs were upside down and valves had hit pistons before I got it!!
Pistons were okay though... I had the machine shop turn the pistons around on the rods for me.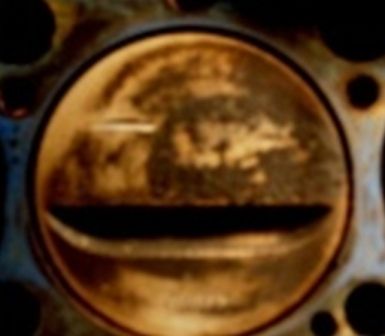 New Head
Original 624 Head
Instead of rebuilding the L-82 #624 heads, I replaced them for 2 reasons: 1) I've read they are crack-prone and 2) All the valves had hit the pistons (see above) I replaced the heads with ones I think should be as good or better. I don't know how the new intake runners compare with the old 161 cc ones (probably similar). The new intake is a Performer 2101 which is a dual plane--the L-82 intake was not (Corvette hood clearance). The castings for the new heads were actually #454's which were used on 350 heavy duty truck engines between 1969 and 1979 mine were cast one in 73 and the other in 75...I'm guessing the castings were probably a heavier casting with more "meat" on them. They were re-worked (from 1.72/1.50) to accept the bigger 2.02/1.60 valves and pocket ported. Also the L-82 factory heads had screw-in studs and push rod guide plates I did not re-use the guide plates and new heads have pressed-in studs. I did re-use the hardened push rods though.
Also re-used the alternator, power steering pump, water pump, fuel pump and HEI distributor from the original 305. I bought a used "403" bell housing, 1406 Edelbrock carb and the correct starter for manual transmission on ebay from a guy about 20 minutes away. Paid about $140 for all and all work good. Also was fortunate to buy a used Edelbrock performer 2101 intake for $20 and a good 153 tooth flywheel for $35.
Install new engine with Saginaw 4 speed...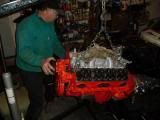 Start putting body back together...
Engine runs really good! Took it for 1 quick ride around the block:yes:
Currently working on fixing small bugs, fitting body parts better and getting ready for inspection. To be continued...