onequiknova - 1974 Nova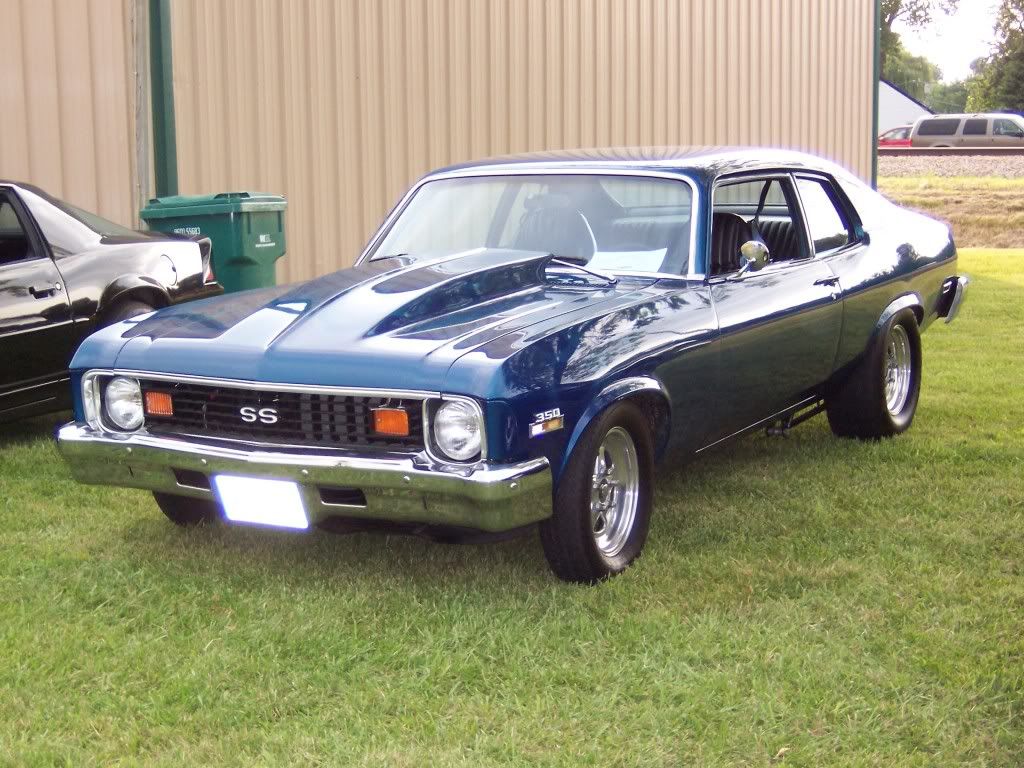 An updated pic after I shaved the turn signals from the stock grille.
Year: 74
Model: Nova
Engine: .030 400 SBC. forged Eagle crank and H beam rods, custom Venolia nitrous piston, ported 220 Pro Lightning heads, Custom Lunati 274/286 dur @ 50, 592/612 lift solid cam. Super Victor intake with a Holley 950 HP topping it off. Full MSD ignition. No dyno or track time yet.
Body/Exterior: Steel body except for fibergalss hood, HOK dark teal pearl with two sets of ghost flames.
Front End: Stock with Moroso springs, Lakewood adjustable shocks.
Transmission: Re-worked TCI TH350 with a too tight 10" converter.
Rear End: Ford 9" w/ 4:11 gears, Caltracs, Lakewood drag shocks
Exhaust: Flowmaster w/ dumps.
Wheels/Tires: Weld Pro stars, MT skinneys and 28x11.5 ET Streets.
Interior: restored, black bucket seat interior.
Electrical: hacked
Sound system: a healthy 406. Wouldn't be able to hear a stereo if it had one.
Additional Comments: Bought the car when I was 17 (30 now)and have done most of the work on it myself. When more funds are available I'd like to switch the flat tappet cam for a solid roller and put a cage in the car. Oh, and find a company who knows how to build a converter right the first time.
John.