Well Im looking to build another Nova and thought Id get on a forum to get some ideas for my build. I live right outside Cleveland OH, I drive a 06 Evo MR with lots of work done. Used to have a 68 Nova but sold it. Here are some pics of my cars.
My Nova
Some of the things that were done to it. Ford 9in rear end, with a 402 BB, Holley 750 carb, front disc brakes, turbo 350, crappy 355 gears.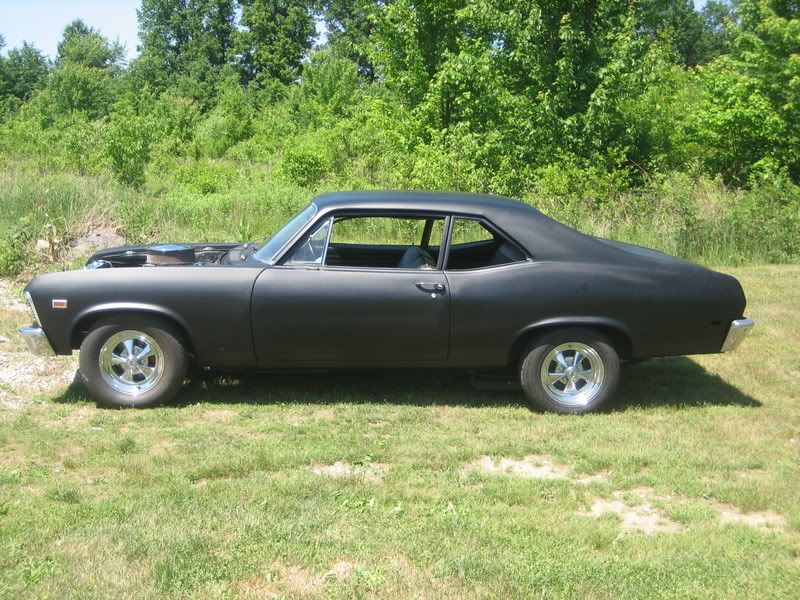 Heres my dads 63 nova Gasser
Not to sure about everything thats done to it but has a stock 454 BB, staight axle, fuel cell, ford 9in rear end, roller rockers, 8pt roll cage, and that all I know of the top of my head. Just took it to the track and ran a 11.8 at 135mph, and couldnt hook up in 2nd, was his first time out.