Discussion Starter
•
#1
•
Hello fellow wrenchers. Name is A.J. And I live in Seattle area.
A Little background about me......
Go back 10 years to 2002, Got a honda crx. Liked the sportyness of it but it wasnt fast. Went to the wrecking yard got some junkyard turbos, bult some manifolds and piping bolted it all together and learned how to tune. Fast forward 5 years to 2007. Finnaly steped up to building a motor, and turboing it and making 300whp/290wtq on pump gas and 20lbs of boost. Got tired of the slow car and pulled the motor, sold the car in 2011, and picked up an acura shell. Put my motor in bigger turbo, more boost and made 434whp/336wtq still on pump gas.
here is the build threads for my cars....
crx build....
http://www.realhomemadeturbo.com/forum/index.php/topic,205.0.html
integra.....
http://www.realhomemadeturbo.com/forum/index.php/topic,16195.0.html
So im not new to the car game. What I am new to is v8's :devil:
Lets go back like 29 years....
Uncle got a 66 nova. He pulled it apart in 1983, and didnt get it back together b4 he passed away in 1986. So here it is sitting in my dads garage since then. My dad and my other uncle always said that there were going to build the car but never had the time or the motivation. So fast forward to summer 2012 and I get the call to come pick the car up if I want it. So last week it made its fist trip outside the garage since 1983.....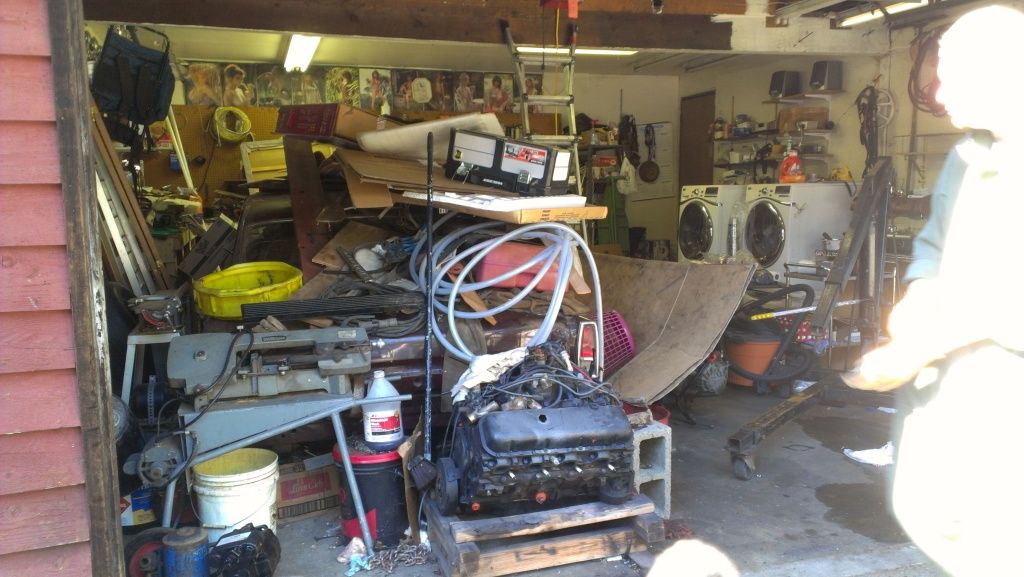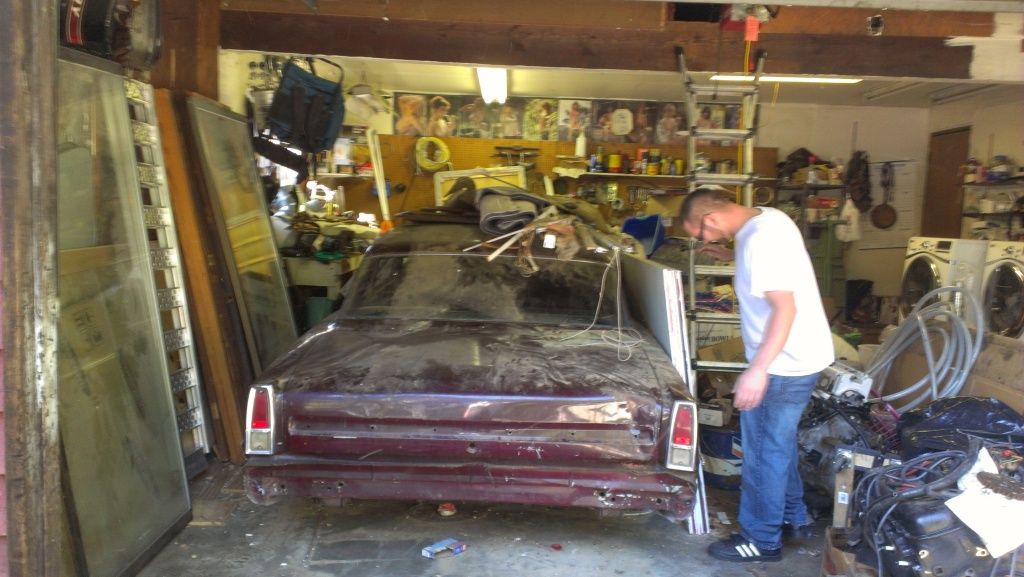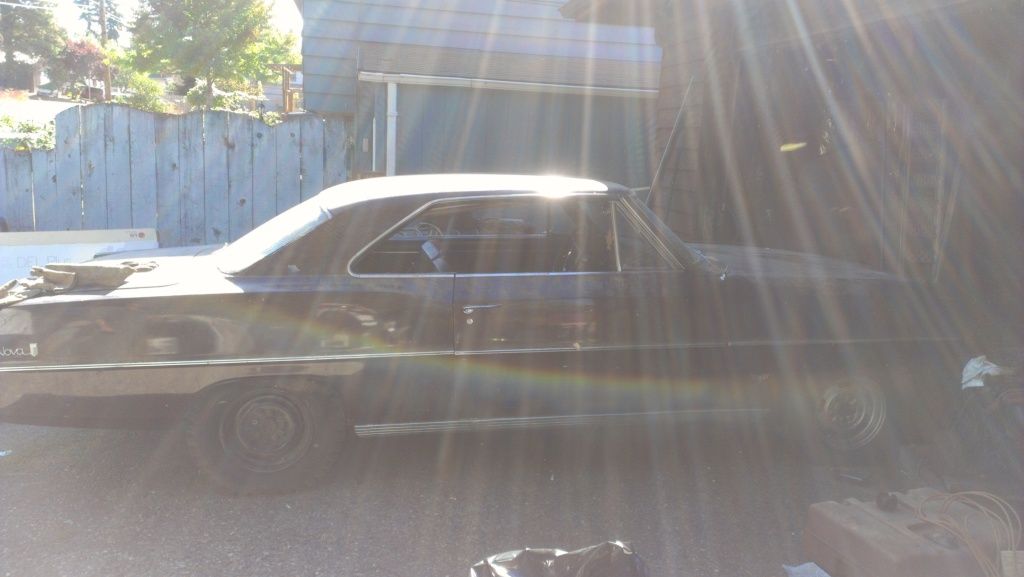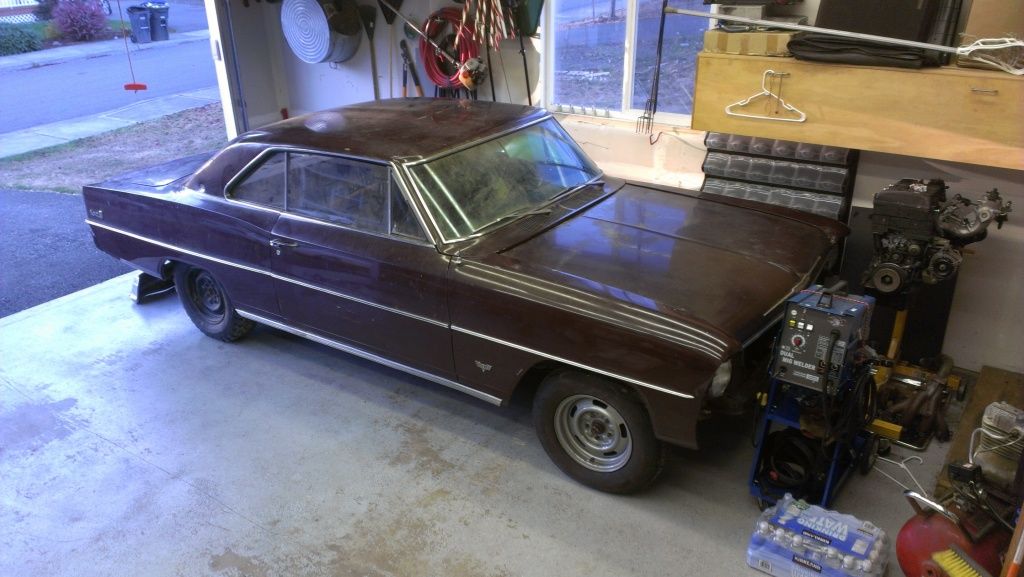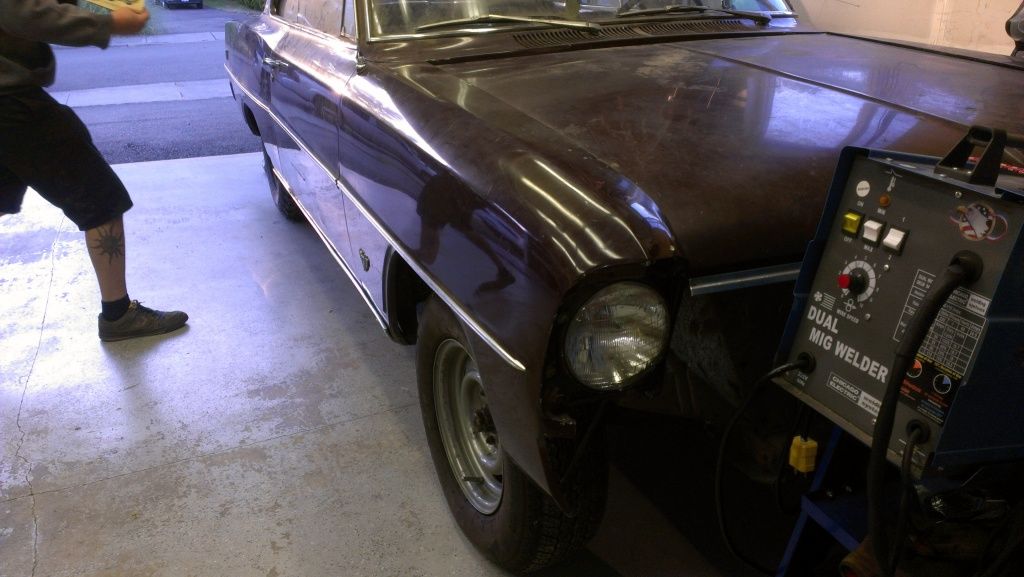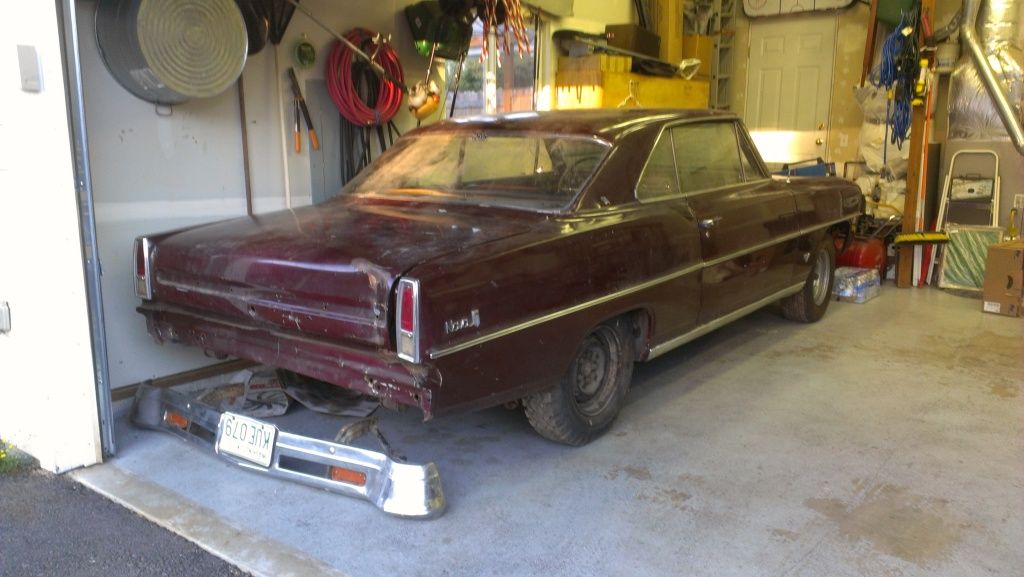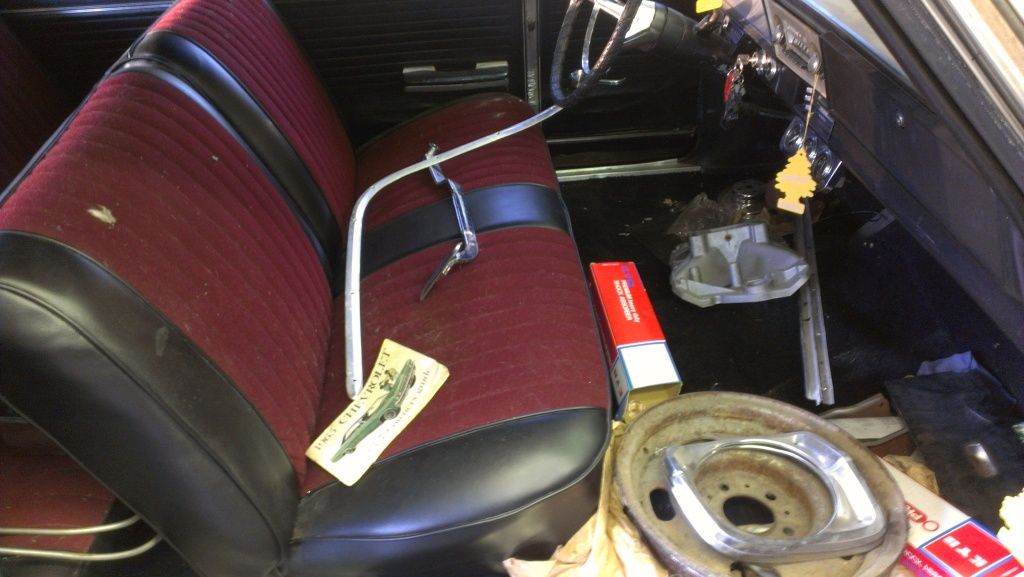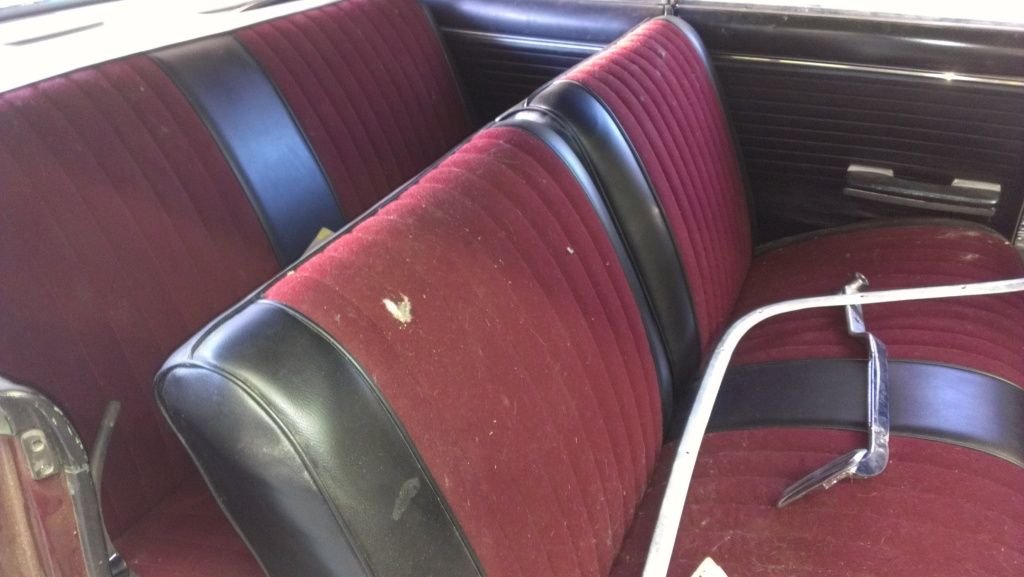 So no motor or trans, overall body is in pretty good shape, Just a little bit of damage here and there. Have a running 327 and a th400 to drop in the car and hopfully make it move under its own power. All the rest of the car parts are at my dads untill I make another trip. More pics and info to come in the next few weeks.