Discussion Starter
•
#1
•
Hello everybody,
My names Dominic. 24y/o from SoCal, but stationed (Army EOD) in Colorado Springs.
I'm the new owner of a '69 Nova 2dr. going on a few months now. No.. unfortunately I'm not the builder of it. I got it in a trade, and am pretty happy with it. But I will be making it my own car every chance i get. It's parked in my parents garage back in socal, so I'll be seeing it once every 6 months or so until i'm done with my enlistment. Yeah.. sucks but somebodies gotta do it :yes:
The car.. I imagine some may recognize it, but for those that don't: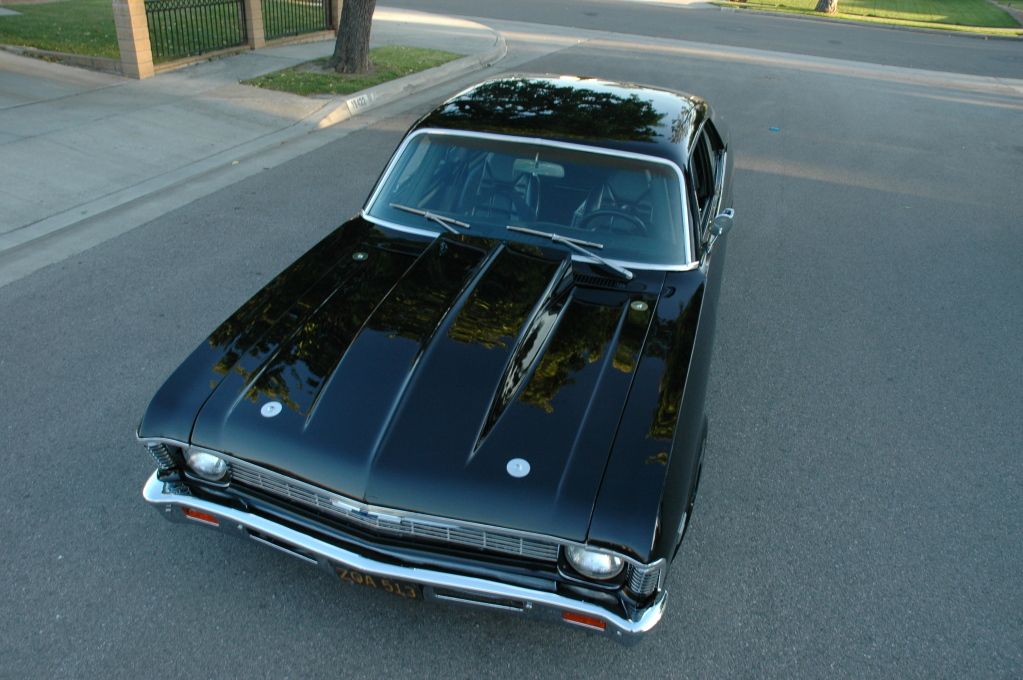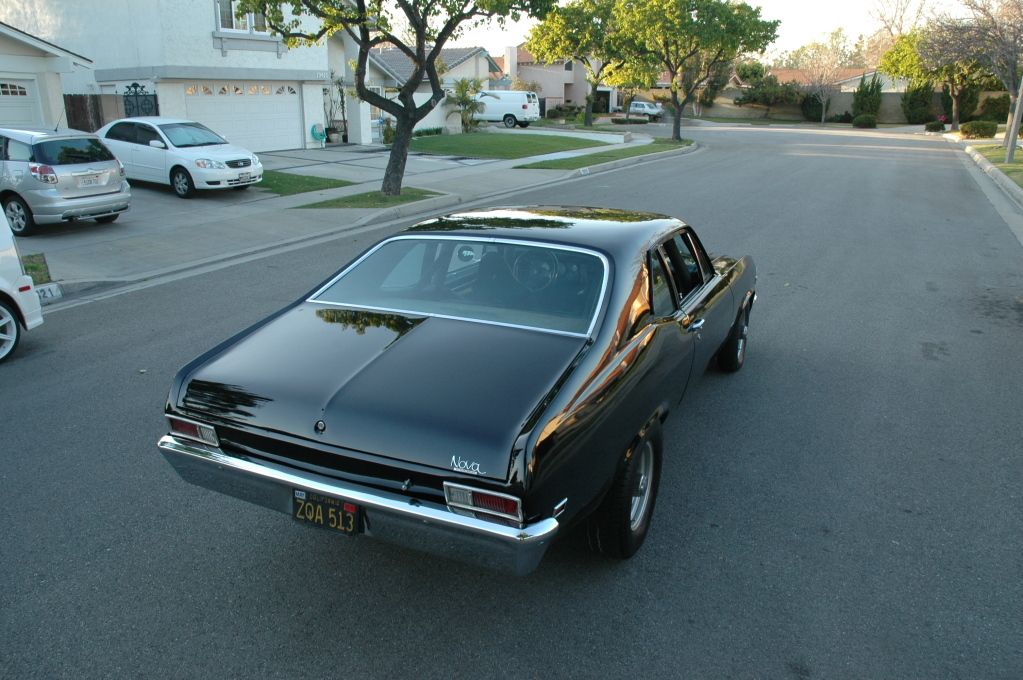 Engine Specs:
383 Stroker:
1969 Original SS 350 Block - 4 bolt main (3970010 cast numbers)
- block had been resin filled for strength
Eagle - 4340 Forged 3.75" crank (this is an actual 383 specific crank, not a 400 crank milled down to a 383)
-Knife Edged and Lightened
Eagle H-Beam 4340 Forged Rods (6" rods)
JE 4340 Forged Pancake Pistons (full floating pins and nitrous reliefs) (11:1 Compression = Runs just fine on 91 octane pump gas, but loves 103 octane)
- Pistons were Ceramic Coated for Nitrous but nitours has never been run on it. (been wanting to but never got around to it)
64cc Edelbrock Performer RPM Heads (Aluminum)
-Fully ported and port matched to the intake and exhaust
-Valves Sizes increased from 2.02/1.60 to 2.08/1.60
-Rev Kit / K-Motion Springs
-Comp Full Roller Rockers
Holley Strip Dominator Intake Manifold
-Port-matched to heads
Holley 830cfm Mechanical Double Pumper Carb (re-jetted with jet kit included)
-fuel pump is mounted right next to the Fuel Cell and is fully plummed with dash 8 AN fittings and dash 8 steel braded fuel lines.
All Transmission lines are done the same way as well
Iski Cam - Solid Roller Cam - .602/.602 lift 300/300 duration with 1.6' rockers = .642 final lift
Ignition:
MSD 6AL Box with changeable rev limiter chips
MSD Distributor
Griffin 2 - 1 inch core radiator
Black Magic Electric Fan
Remote Trans Cooler with onboard electric fan
Entire assembly has been blueprinted, matched and balanced to each corresponding part.
Drivetrain:
TH 350 Manual Valvebody Race Transmission
Beefed up Driveshaft by Whittier Driveline
4.56 Gears (spooled)
Heat treated axles
8.2 10 bolt Rear End
Multi leaf springs and lift bars
4000 Stall with anti baloon plates for nitrous
Interior:
Painless Wiring Kit
10 point cage (NHRA Approved)
5 Point Racing Seatbelts (NHRA Approved)
2 Jaz Bucket Seats w/ covers
Autometer Gauge Cluster for OEM instrument cluster replacement with 5 Autometer gauges and 3 heavy duty switches for fans and fuel pump
Autometer Gauges Consist of - Small Gauges: oil pressure, water temp, trans temp, fuel level - Big Gauges: Speed and RPM
15gal Jaz Fuel Cell
Battery in the rear w/ an aluminum enclosed battery housing
Rear Aluminum Firewall which is carpeted and insulated on the inside (NHRA Approved)
On/Off cuttoff switch (located over the rear bumper - passenger side) (NHRA Approved)
So that's it.. Wish i could've done the work but that's what the future is for. Already have some plans for it.. different heads, mufflers. Oh and yes, it's street legal i.e. the lights and signals work.