Discussion Starter
·
#1
·
Hey guys. Just took delivery of a 72 Nova this week, although I won't get to mess with it for another 2 weeks. It's in rough shape exterior wise, but pretty nice inside and underneath. It seems to have a pretty decent list of stuff stock, some which seem somewhat uncommon. Here's the basic rundown of what it has:
Both bright trim packages
Multi-leaf rear (5 leaf)
A/C
PS
2 bbl 350, TH350
Vinyl top (going away for good)
Side trim (the black line down the side)
Blue exterior with white top, blue bench interior
OEM tinted glass (other than driver's door, must've been replaced)
Remote mirror
I do need to do some work to it, but that was a given. It needs quarters, door skins or door replacements, and some rust repair on one fender. The trunk has one or two small holes where the floor rises for the axle, and there's a hole in the driver's floor board. I'm planning to replace the metal and get it somewhat smooth, then just do flat black paint (not primer, I don't like creating rust) and drive it until I can afford the time and cost of a full paint job. I plan to get the motor running (the Craigslist ad said it did run, we didn't try without putting new gas in it) and throw a set of headers and a 4 barrel intake with a 600cfm Holley on it, then just start accumulating parts.
Here are the pictures I had sent, it looks pretty good I think.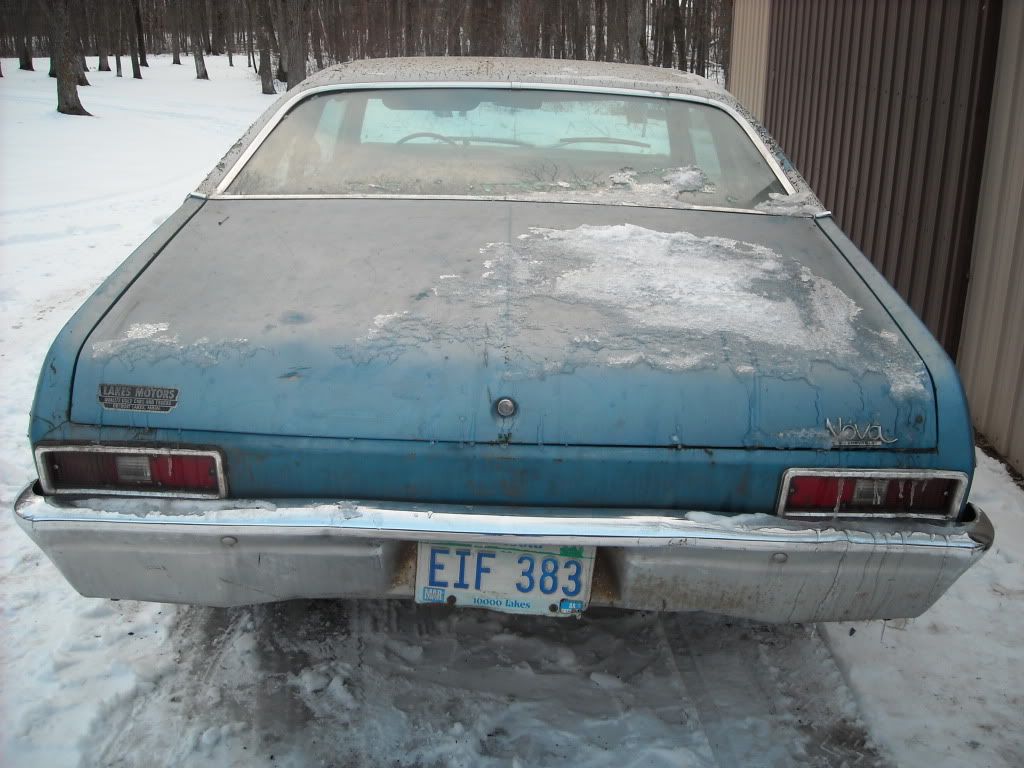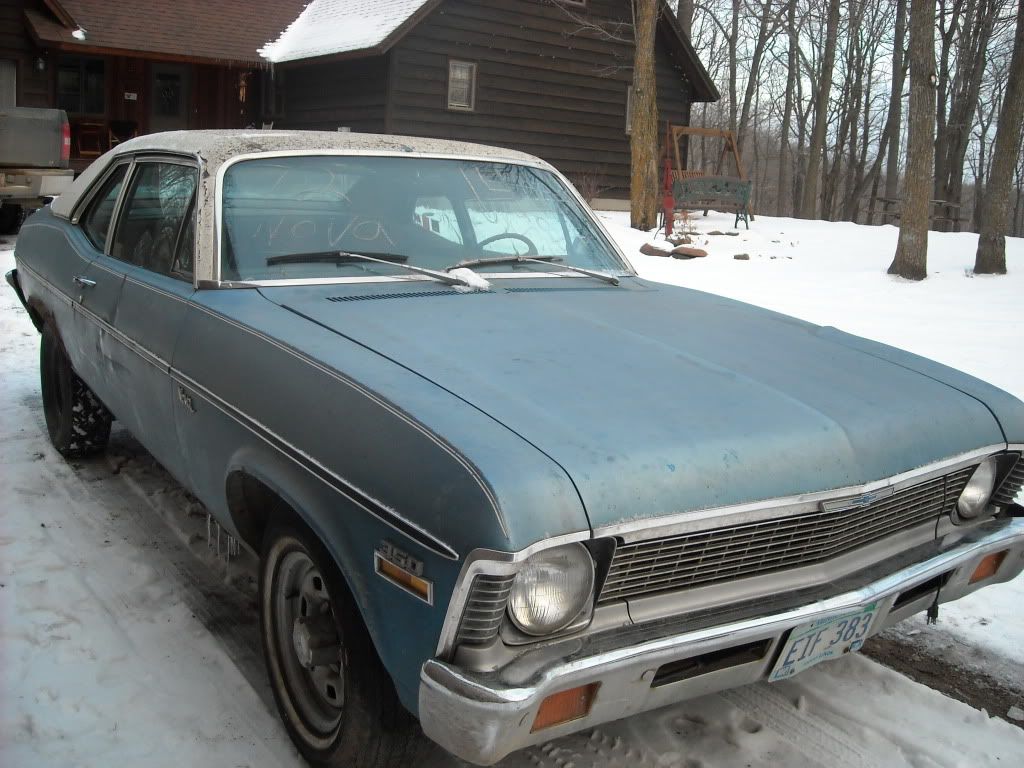 I also found out there's an AMD distributor in the town next to my parent's town :hurray:
Our family now has a ton of old cars, which I love. My dad has a '66 Impala SS, a '66 Chevelle SS, and a '67 Chevelle SS (his first car), my mom has a '67 Chevelle SS, and my brother has a '71 Monte Carlo.