Discussion Starter
·
#1
·
Do I have the wrong motor or what? I recently purchased a new blower motor and although it bolts into the box fine and accepts the squirrel cage fan okay it has the wire terminal in a different location........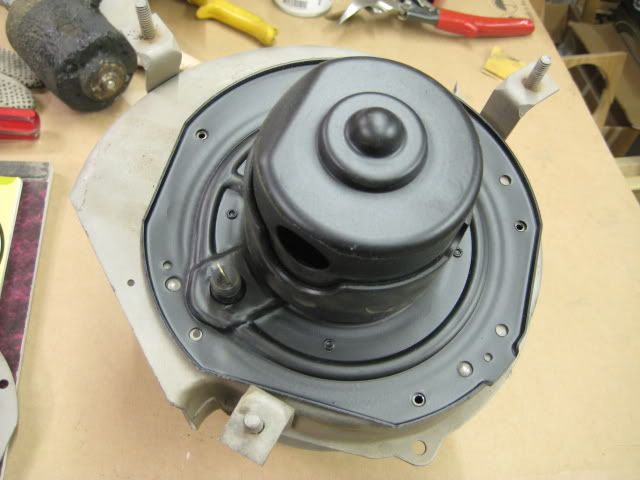 ....it is located on the mounting flange instead of coming off the side of the motor like the old one.....which incidently ran smooth as silk until I totaled it, but I really don't want to talk about it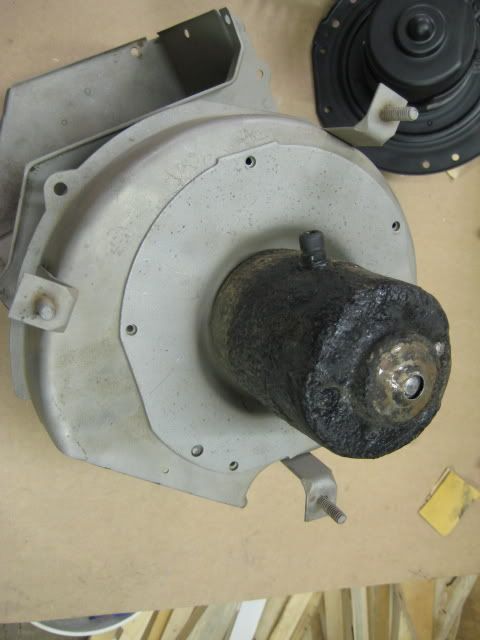 ....anyways when I try to mount it the terminal hits the firewall
It looks like I could remedy it by drilling a hole (see blue tape) in the firewall but it is close the motor hole and it seems silly to drill a hole for the terminal to stick through and then turn around and run the wire through another hole back to the switch/resistor???
....was wondering what some of you guys have done or would do?
Thanks,
daymon