Discussion Starter
·
#1
·
Those of you familiar with my build thread know that I am running a truck arm rear suspension on the car, similar in design and application to the rear suspensions in use on NASCAR Cup, Nationwide, and Truck Series beasts. One of the guys at my local speed shop asked me a while back:
"Who in the world would have thought about using a NASCAR suspension on a 4th Gen Nova?" Now, I was not insulted by this, because I certainly know that he meant no disrespect, but thought it was a fair question.
Although I would love to take claim to being the visionary that came up with such a radical idea, the truth is that I pirated it from a pretty knowledgeable source myself - NASCAR thought it up.
For those of you that may be unfamiliar, the following pics show two diecast replicas of late 1980s NASCAR Busch series cars - 4th Generation Novas. The Miller sponsored car was piloted by Davey Allison, and of course the Goodwrench car was driven by Dale Earnhardt.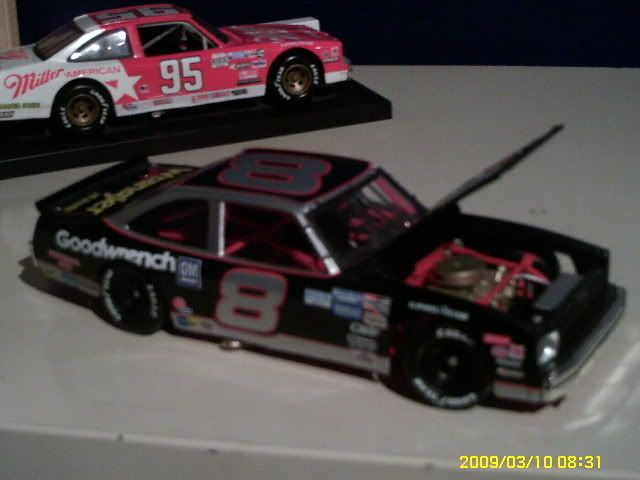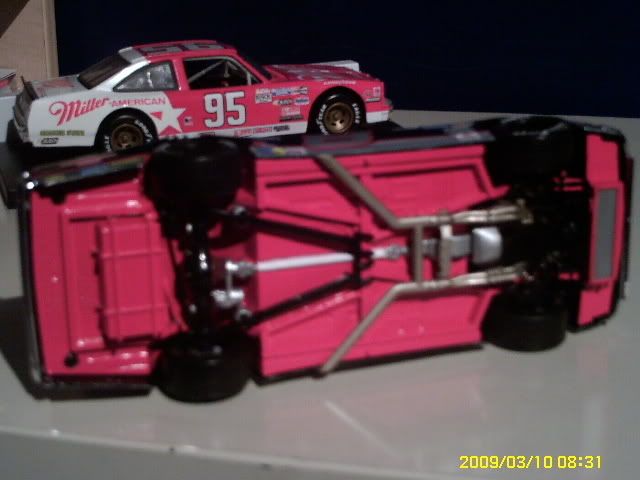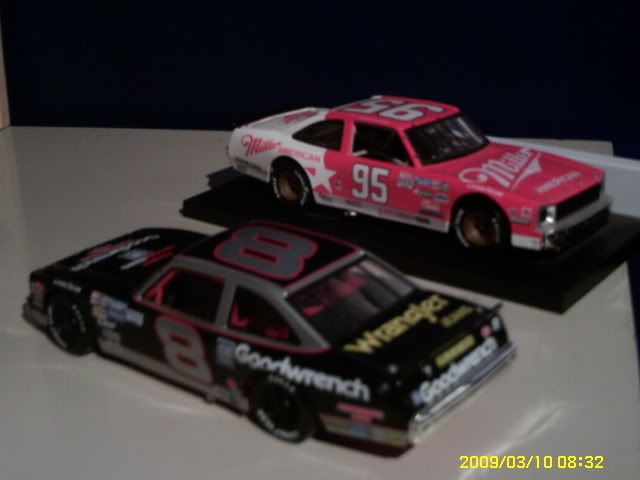 I was moving some stuff the other day and when I got around to these it got me thinking. I wonder if anyone out there has some knowledge about the background on these cars, and I thought it would make for an interesting discussion topic.
So, calling all Nova historians out there - anybody want to chime in on this unique chapter in Nova/NASCAR history? I'd love to know more about these cars, how/why they were chosen, how they performed on the NASCAR circuit, and of course, what happened to them over the years.
I know someone restored the Earnhardt car a few years ago, and that it was sold, but after that I lost the trail. I know virtually nothing about the Allison car, save the diecast replica.
Anyway, thought it would be a fun topic to chime in on, and see if any of our Nova historians can provide some input.
J