I decided that I wanted to re-use the stock 63 column instead of buying a $400 tilt column. Money just was not in the budget. After seeing whats currently available for this mod I decided I did not like the fact that none of the options kept the steering shaft located "in and out" and the shaft still relies on the ancient stock upper bearing in the plastic turn signal switch for supporting the upper part of the shaft.
I cut the shaft at the base of the box to keep the most available for the new u-joint.
After sawing off the base of the column I measured the I.D. of the tube at 1.87"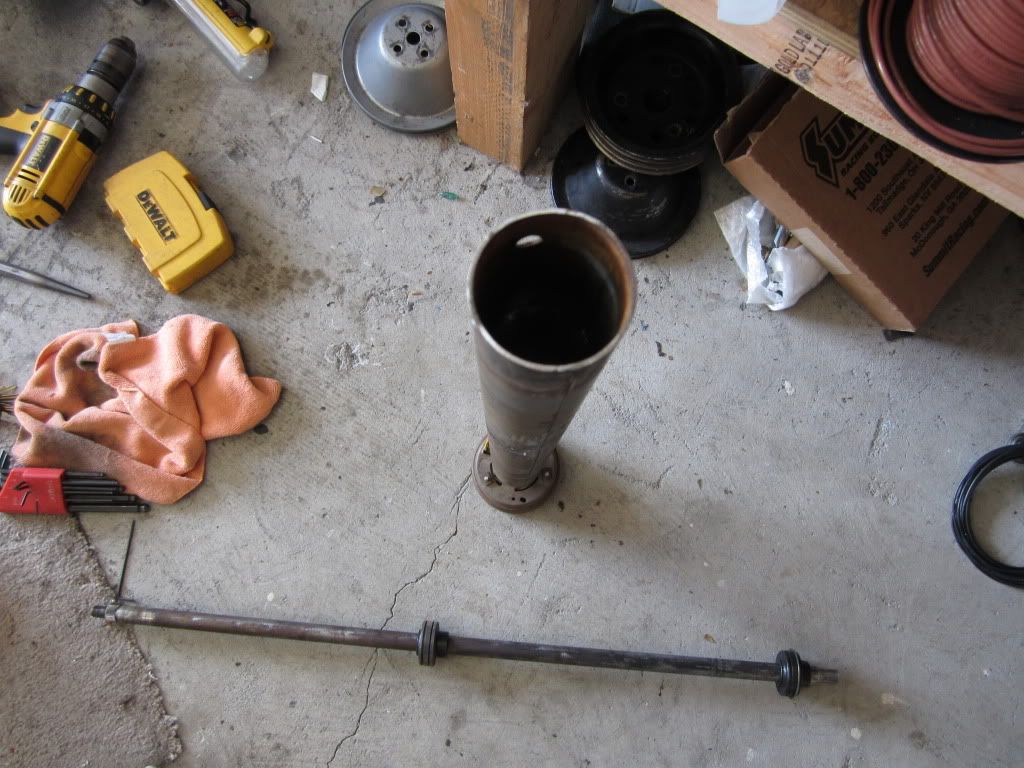 I went to the local bearing house and found a bearing with a 3/4 I.D and a locking collar, with a 1.86 O.D. and an external snap ring.
I purchased two bearings, one for the bottom and one went as far up the column tube as possible.
Here is the column base, you can see the outer snap ring keeping the bearing from pulling up into the column. You can also see the set screws keeping the shaft locked to the inner race
This scallop is where the new upper bearing stops at and I ran the drill screws in under the bearing to keep it in place. It cannot go up or down at this point and this bearing takes the load off of the tiny upper bearing in the OEM turn signal switch.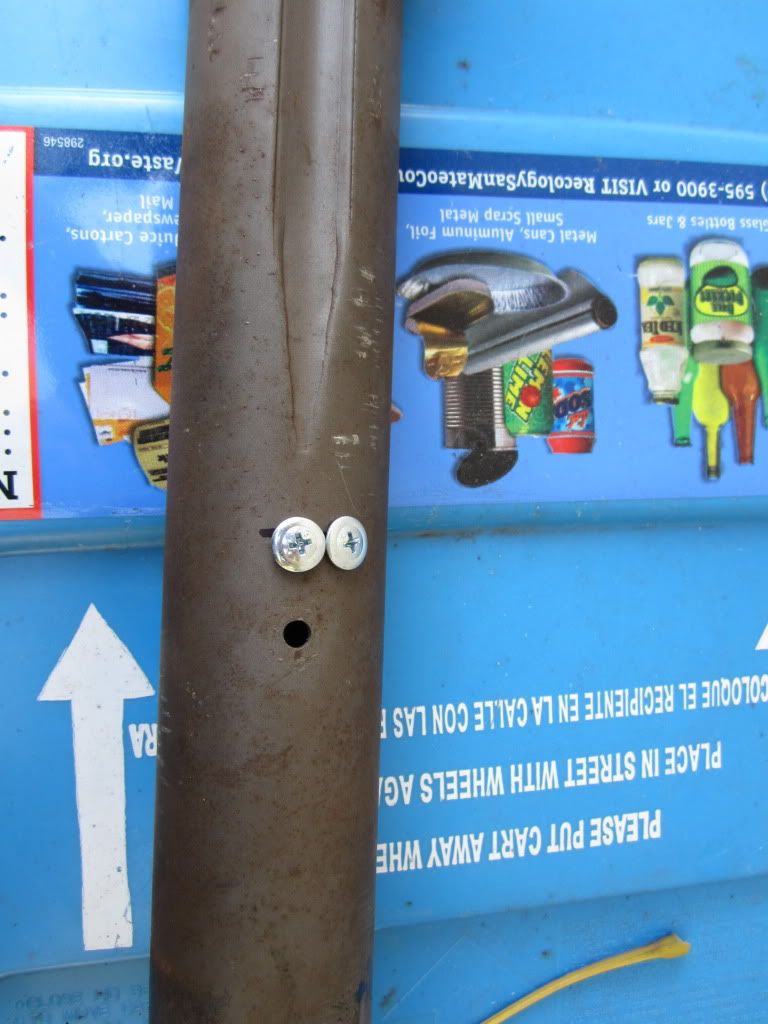 Column is complete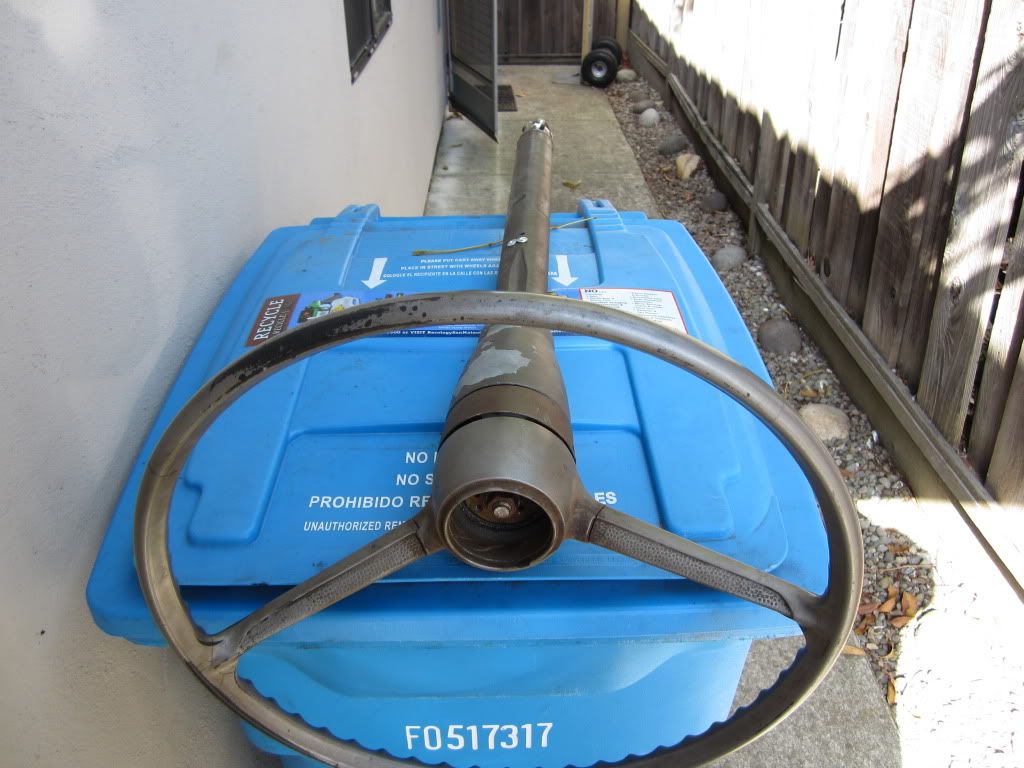 New floor plate I made out of some scrap 1/8" steel. Bored a 2" hole and the column fits tight
Done except for welding a couple of tabs on the column to bolt to the floor plate.