First let me say that welding shops create alot of ummm dirt for lack of a better word. My car is so dirty it hurts me to see it this way.
With any luck I will have it back this week for a good cleaning and sheet metal work.
What started out in Mid January was a two week turn around time for a custom bent roll cage. Mild steel, tig welded, 12 point cage with tubular sub frame connectors, battey box and shock bar. Oh and let me not forget the mounting of the seat and window net.
For the rock bottom price of $1300.00. Well it's been 2 months but making good moves to a completed car again.
Again the car is dirty... ok so be kind.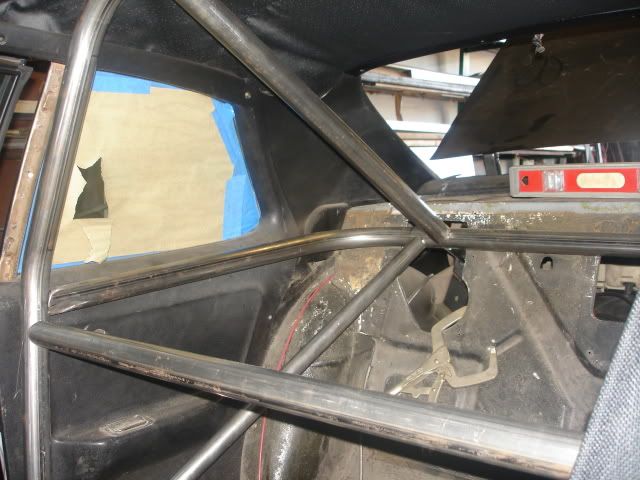 The guy in the photo is the welder doing the work.