I bought this car on Kijiji up in Edmonton and had to have it towed down to where I live in Medicine Hat.
I looked like a sweet deal, the guy I bought it from swore it had been dry for years. Said he was a welder and that he'd done a whole bunch of body work to get rid of rust.
His work mainly seems to be visible on the rear quarter panels. :hiding:
Anyway - first order of business was lifting it up and taking the rear out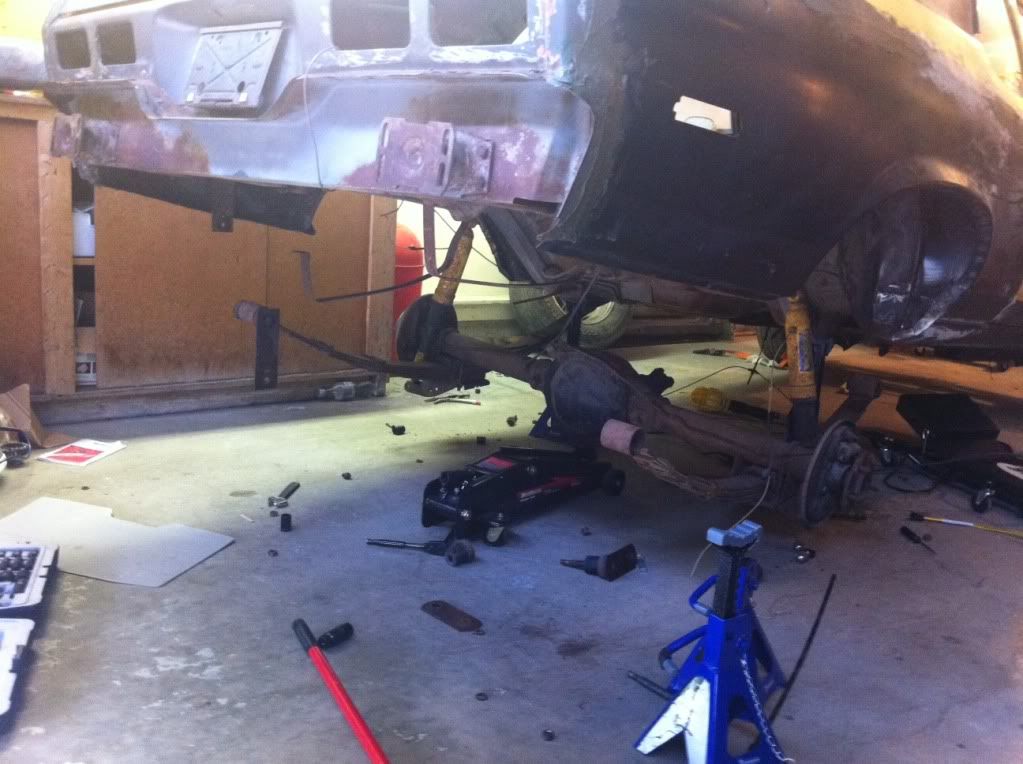 Didn't take long - and only two sheared bolts..
Interestingly both the same bolts on either side of the car: one of the top rear shock brackets.
The underneath doesn't look half-bad actually.
There are a couple of gaps where the previous owner replaced the quarter panels. But nothing some well applied seam sealer won't fix.(you can see it a bit where the spot welds are)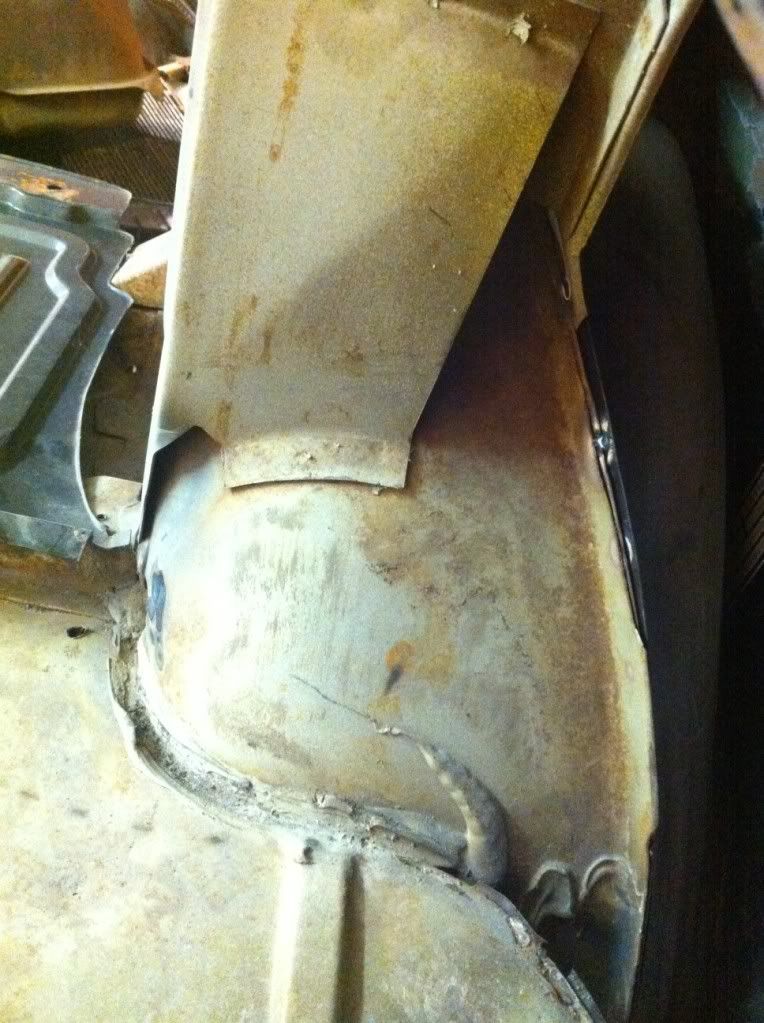 Everything was going well until I saw this.
Admittedly it didn't look "too" bad so I carried on under the car removing the fuel and brake lines... And then... this popped into sight.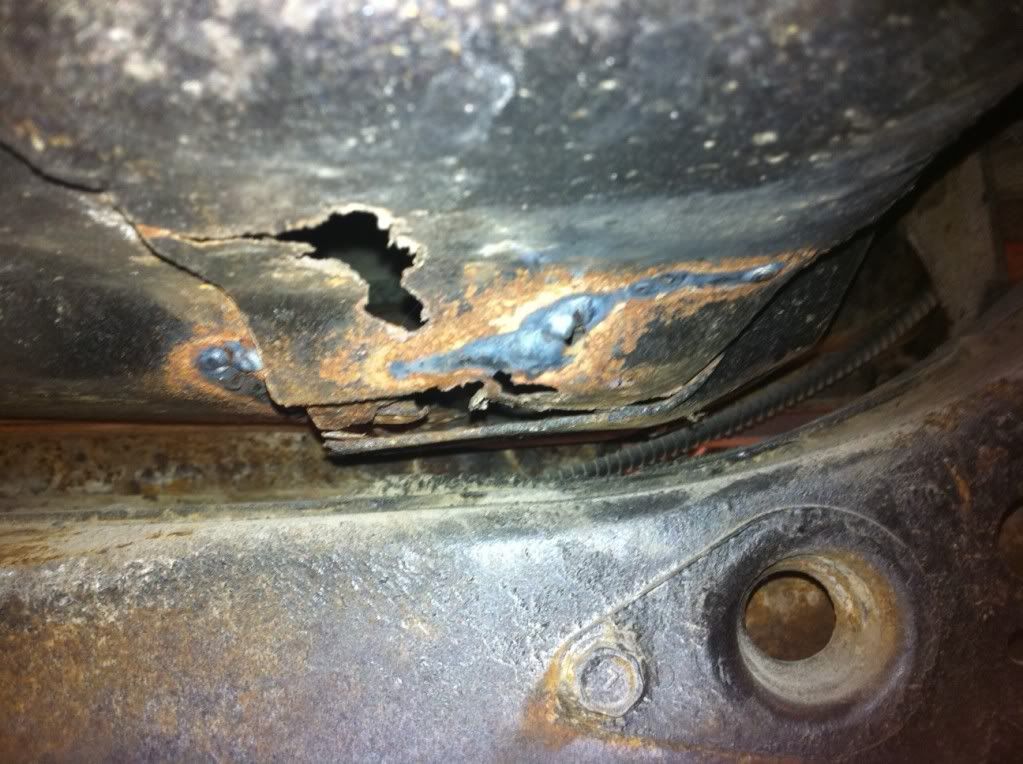 It is a really pathetic half-a-donkey fix. And worst of all it looks like I'm going to have to take the sub-frame off to get decent access.:doh: Somehow "mr.welder" managed to seperate the spot welds so the whole panel underneath is splitting ON TOP OF the nice big rust holes..
Sigh.. Well I'll be begging for help and advice in a few weeks to realign the frame when I get it fixed. I've read a few posts on frame realignment and it's going to take somebody very smart to explain it to me like I was a 6 year old. It's probably a 'blessing' in an unbelievably brilliant disguise
because the subframe mounts/bushes look knackered.
Oh yeah - and the driver's side fender is toast too... not a huge problem, just a PITA.
Anyway - I'll try to keep you all updated as often as I can. My plan is to restore the undercarriage and rebuilt from the bottom up.
(A big thanks to Steve who has kept many of us inspired with his incredible work on his 74 rebuild. :clap: )
That is all.