Hi everyone. I have been on the forum for a while but I haven't had a chance to put up my build do here it goes.
My ride: 1975 Nova 2 Door Sedan
Color: Black Cherry
Background: My name is Alex and I am from Northeast Pa so if anyone else on here is from there let me know. I bought the car when I was 16 years old. I am now 20 and a student of PSU. My parents offered me my moms 2001 mustang for free. I turned it down and a few days after turning 16 I bought the nova. Unfortunately I was going away for a month with my aunt do my dad had to go to Pittsburg, Pa to pick it up without me. So for the first month of me owning the car I never say it in person. Needless to say when I got home I was excited. The car came with the original straight 6 250cid engine, 75,000 original miles, turbo 350 trans, 10 bolt non posi rear with 2.73 gears. But the body was in good shape. Cheaper paint job but straight body. The interior was only ok. Ripped seats but that's expected on a car that old.
The Build: Since buying the car it has gone through many stages. after a year I put a sb 400 in that I bought from a guy but he needless to say screwed me and 3 of the 4 main bearings were spun
so I drove it like that for a year. One year later on new years eve I found someone selling a 350 motor on craigslist in pieces. I bought it and the guy bough every piece for it brand new from summit racing minus the heads and intake. So that winter/spring my dad and I assembled the motor and dropped it in during the summer.
Just recently I purchased a ford 9" rear from a guy in NY so my dad and I spent time getting that ready and recently got it in the car. The rear was from a lincoln Versailles so it had rear disc brakes. It also came with 3.70 gears and a Detroit locker.
Current Car: right now the cars is together with the 350 we build. Approx 9.5:1 compression, heads that my dad and i ported, polished, and had the valves oped up, a turbo 350 trans with a shift kit. 2800 stall converter, ford 9" with 3.70 gears and a Detroit locker, 4 wheel non power disc brakes. Still has the paint and interior I bought it with. That will be done in dew time. I am going performance first, and then cosmetics. The car has very little rust and floor plans look extremely solid. The frank has some rust but nothing terrible.
Future: Right now I purchased a B&M 144 supercharger so we are starting a motor build for that. So far I have all forged internals, I am hopefully picking up a MSD ignition system next week, and I am still debating on heads. Im looking forward to this rendition of the car.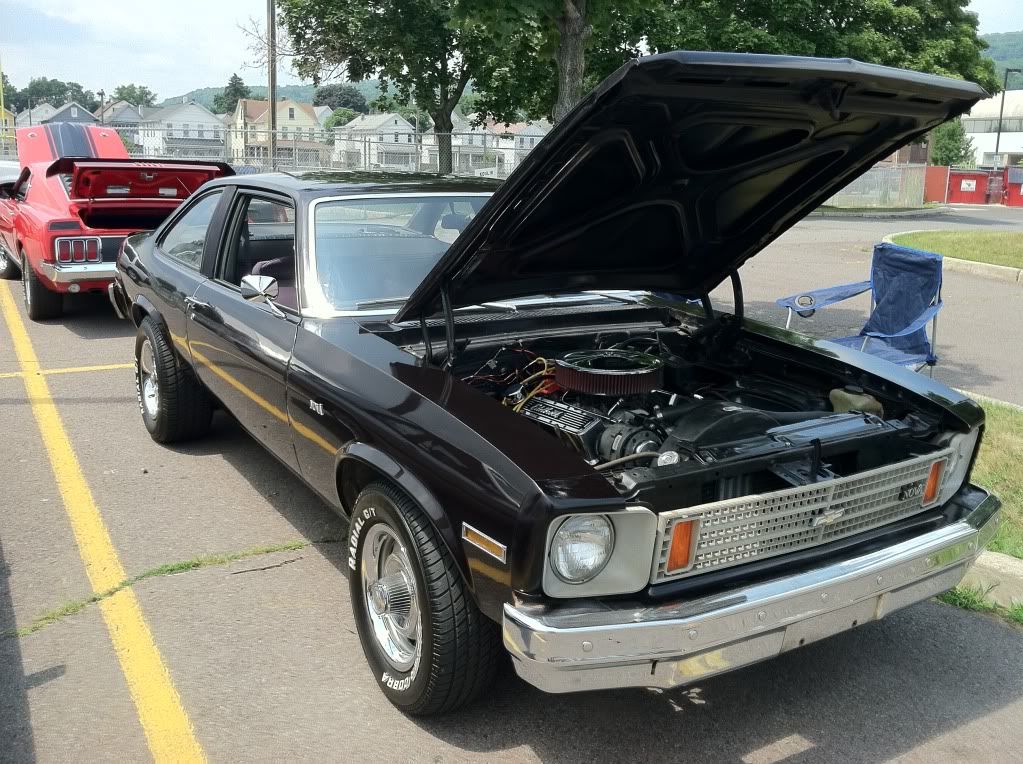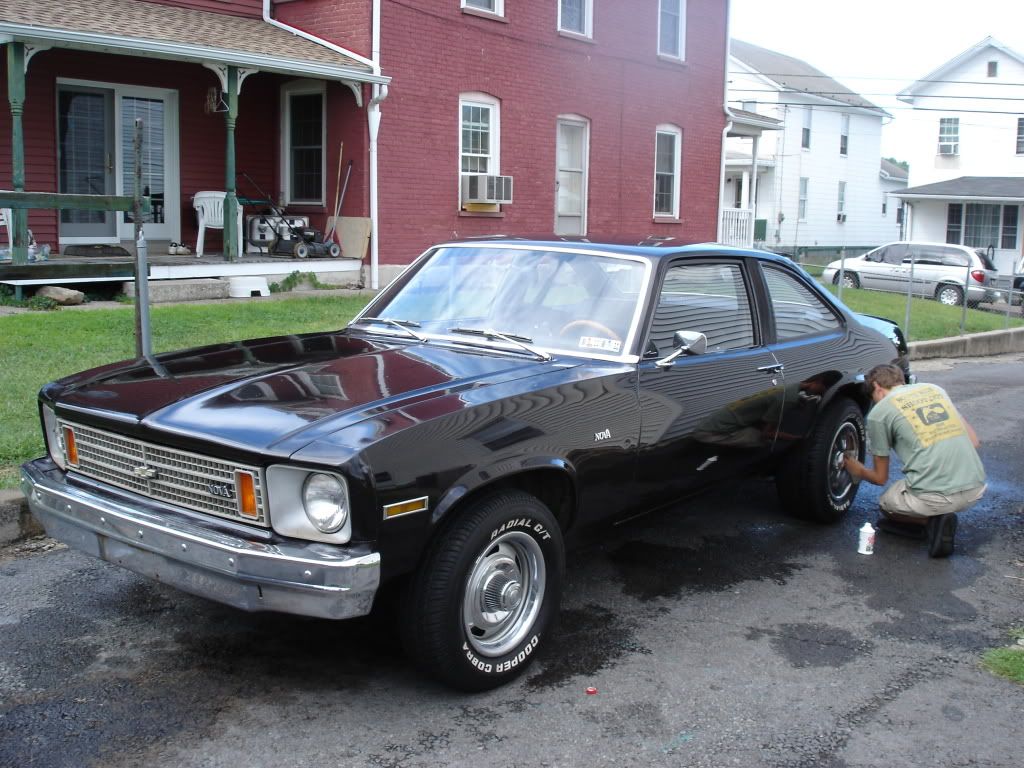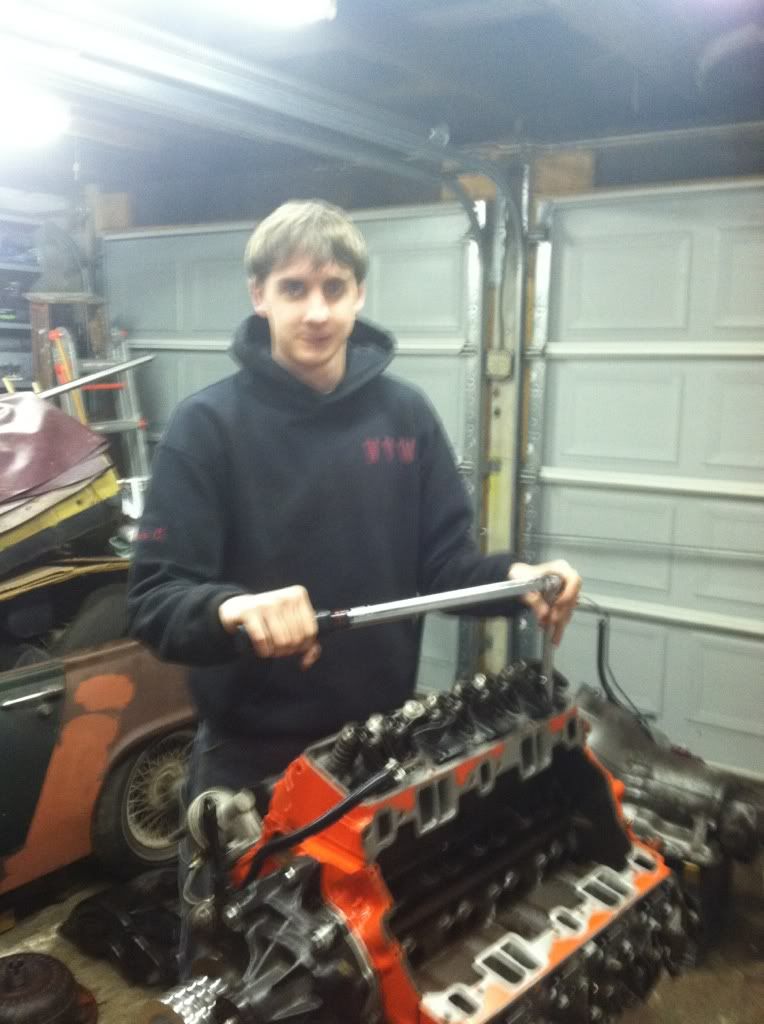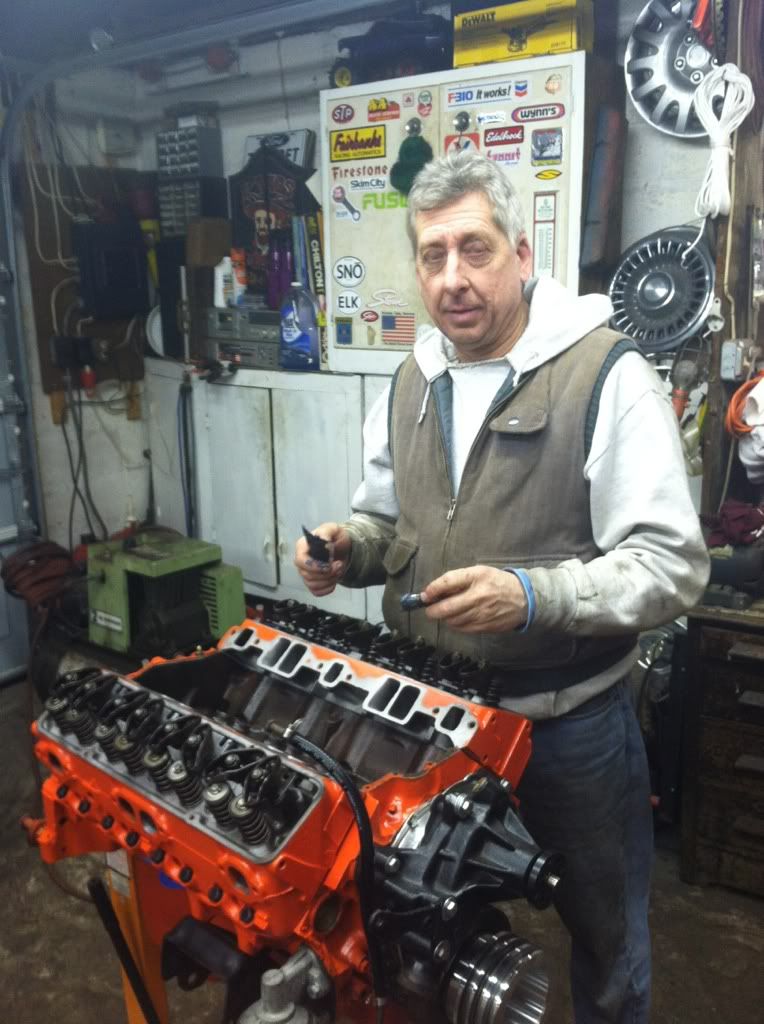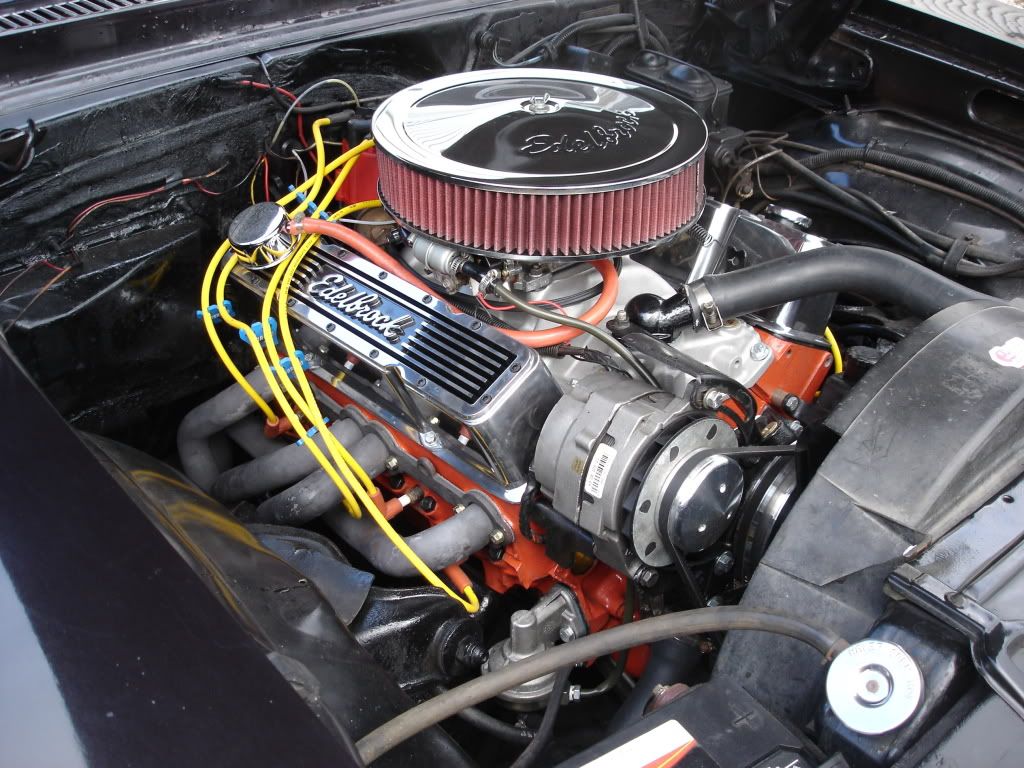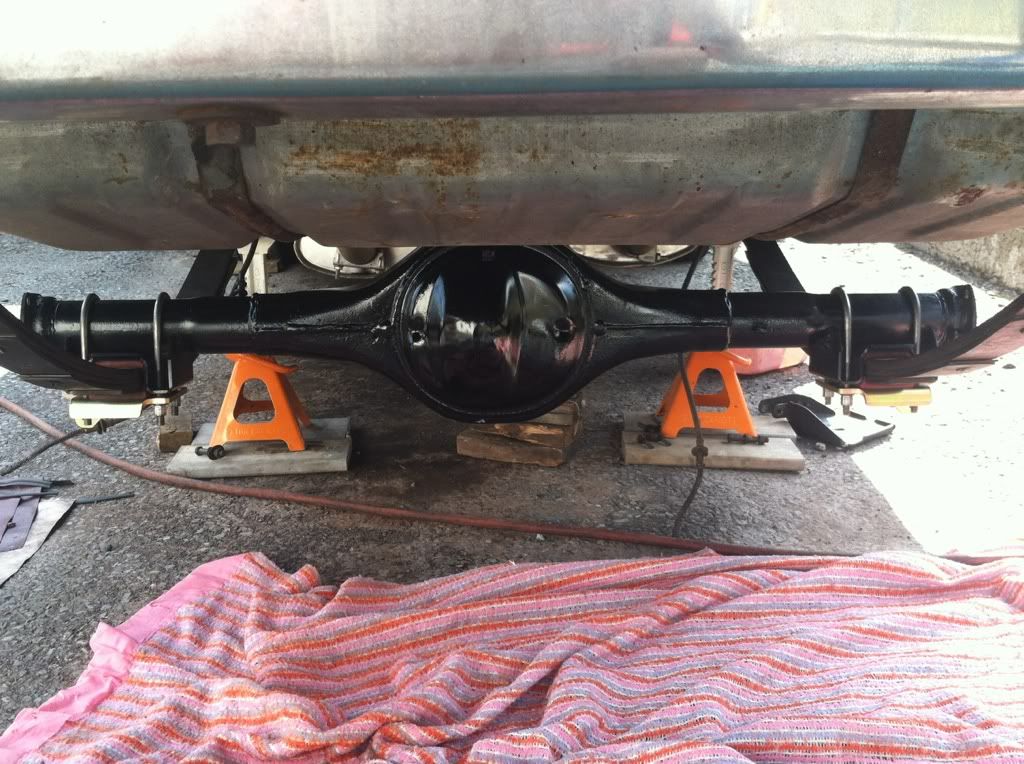 Not all this pictures are 100% up to date. The grill an headlight bezels are now black. I will get current pics up when I get home from vacation.