Discussion Starter
·
#1
·
As I said in another post yesterday I was headed to some informal drag races at a small airport near by. Although it was kinda disorganized it was a fun day. First of all we do have some regular drag racers around here but not too many because the nearest track is over two hours away and the nicer ones are 4-5 hours away
. A local club is trying to get something started and this was their second event. Judging by the turnout I think someone could make a go of a permanent facility. A couple of times I counted over 100 cars in the staging lanes...
This was strictly for fun and you just lined up and made passes all day if you wanted and many did. It was pretty much a "line up on a crack in the tarmac" thing and they had an old traffic light for a tree and you ran 1/8 mi. to some orange cones. There was only room for 1/8 because of another runway that crossed the one they were using and there were a few planes in and out during the course of the day. One advantage of the airport though was that you could run over to the pump and get some av-gas..
Here's a few pics........they are all in the pit and staging area because the layout didn't allow spectators to get close to the track
something they'll need to work on for next time.
.watched this clean ornage 3rd Gen make a few passes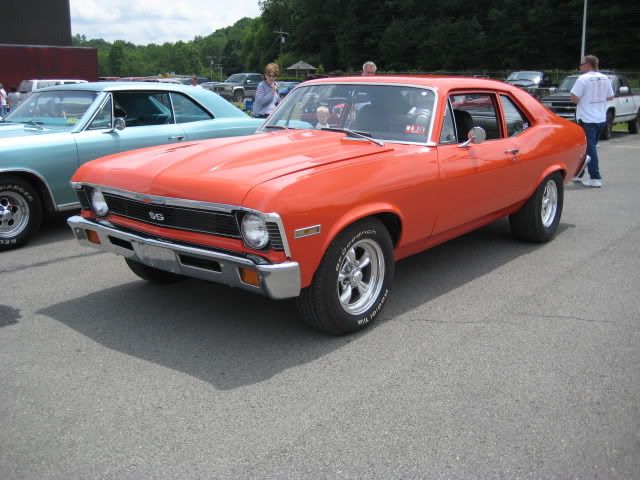 My 16 year old nephew made his first pass ever (and 2nd and 3rd and ....you get the picture) in his mom's 67 Camaro. He has a 68 RS that's almost on the road.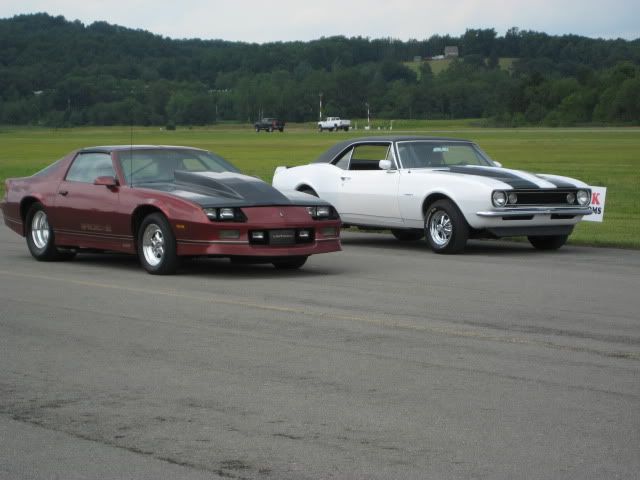 My friend Don's mini tubbed 54 Belair
His son's 67 Nova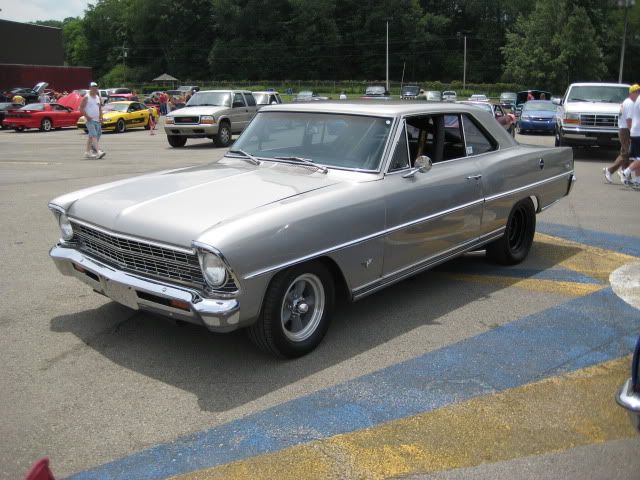 Don and Joe in line, Joe's 38 Chevy PU runs a big block and a muncie and hauls!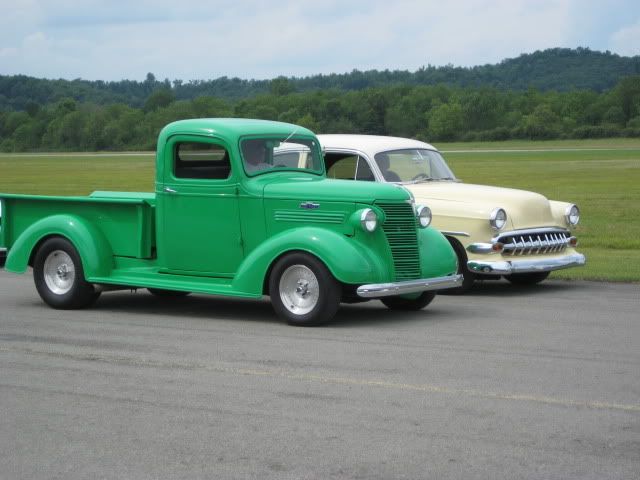 There were a couple of Falcon Sprints there and this one was super clean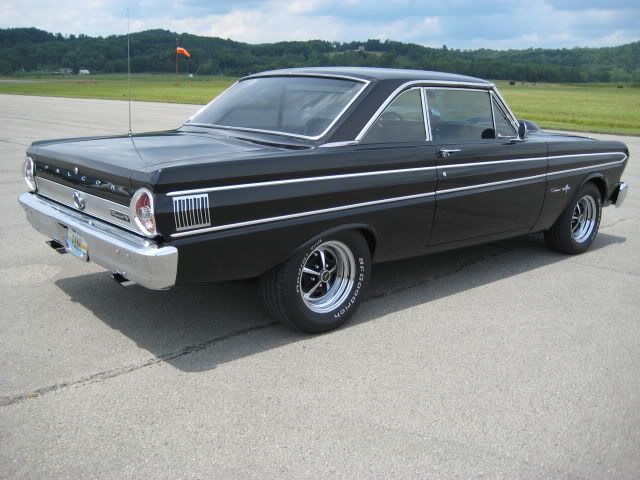 .....another nice 3rd Gen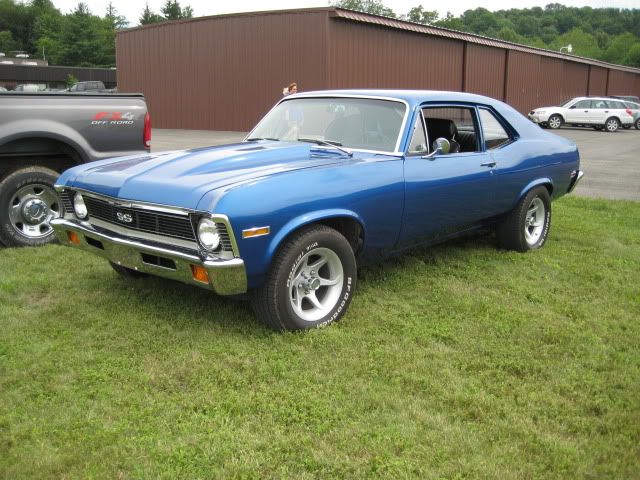 This little Cobra made a bunch of passes
Ovals and Bowties were allowed to park together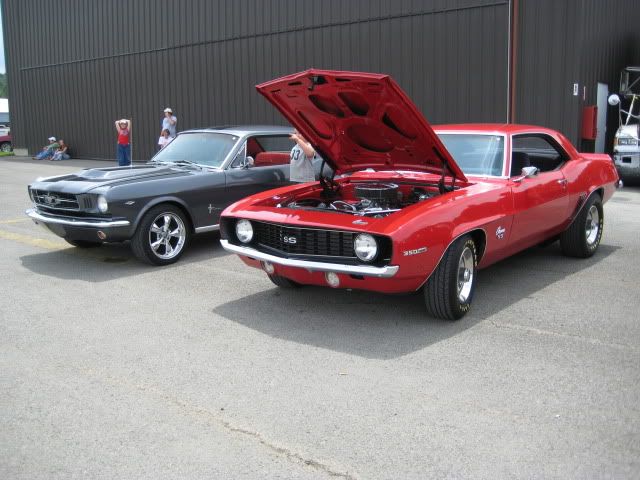 This notchback had a 408 Stroker with a four speed. He won a few and lost a few and was a blast to watch.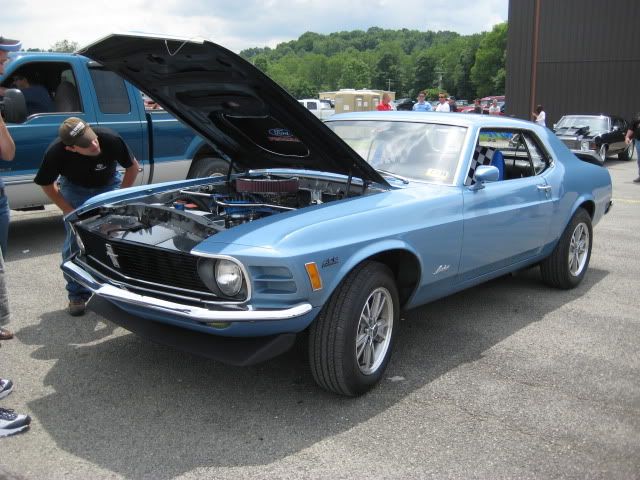 I really liked this 56 Sedan until I walked around the back and saw the license plate recessed into the passenger side of the trunk lid
Must of been a Mini-Trucker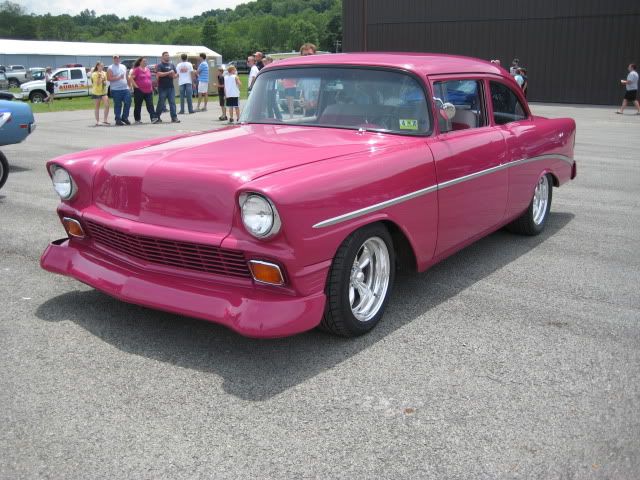 This was a real sweet 55/56 PU too with radiused front wheel wells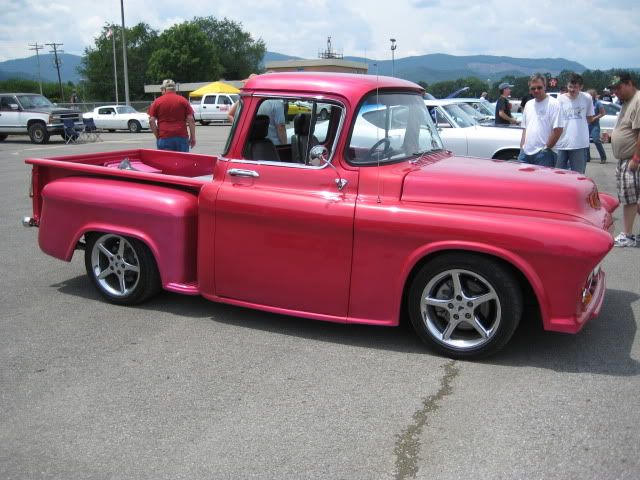 This was the closest thing I seen to Milner vs. Falfa
Mountain Thunder brought their portable dyno and it was quite popular:yes: This 396 Chevelle made 413 HP and 399 Ft. Lbs.
And over in the "That just AIN'T RIGHT" catagory was this 4 cyl. All-Wheel drive Eagle Talon:devil: I watched this guy make toast of folks all day long! He totally embarassed the Z06 beside him, he spanked an SRT Charger, an SRT Challenger and a slew of PRO Street cars. The only time I saw him loose was to a full on 69 Camaro that looked barely street legal and the Camaro owner said later that he thought the Talon missed a gear
JMO but I think I'd rater drive this and be slow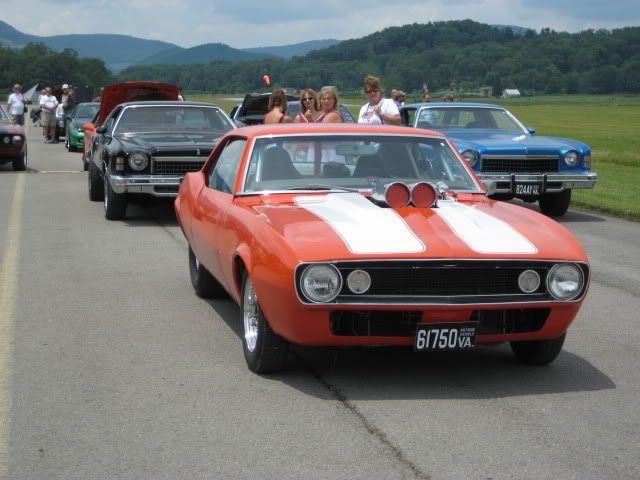 It was a fun day here, hope everyone had a great 4th.
Daymon