Discussion Starter
•
#1
•
I'm in the middle of rebuilding my steering column for my 69 non-tilt column. From taking it all apart, I see that some of the little parts could use some replacing. This weekend, the local Pick-a-part is having a 50% off sale, and I'm wondering what columns would have the same parts. I heard that most GM columns from the 60's to the early 90's have the same inner workings. Any truth to that?
Or I could just grab one that matches (kinda) and take it for parts. The specific parts that could use replacement include:
Steering Shaft stud that holds the wheel on (stripped)
horn connection
Lock Plate Retaining Ring
There were also a couple of flat copper pieces (about an 1/8" wide by 2" long), that I have no idea what they were for.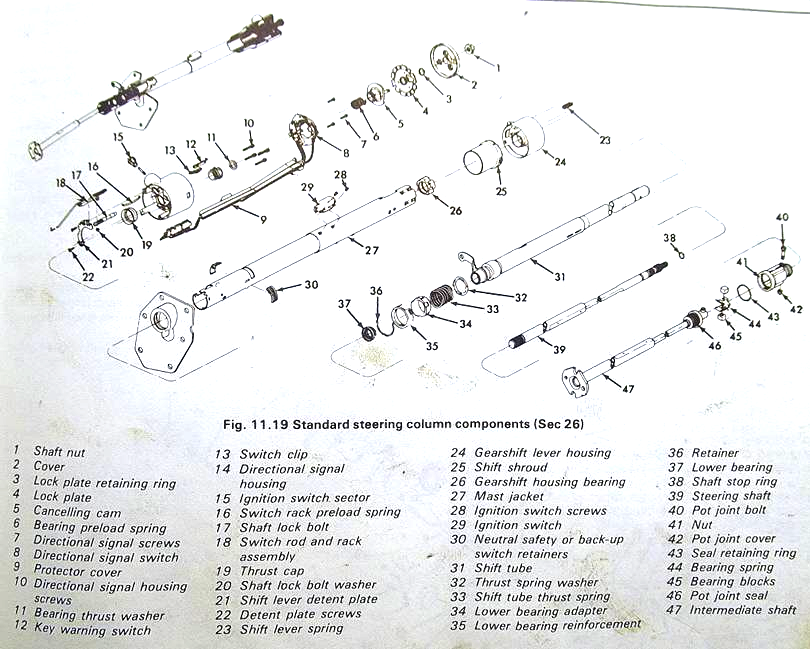 Anyone have experience in rebuilding columns and the little pieces involved?