I installed a couple of interior lights in the wagon yesterday ,and ran into a situation .
after I completed the wiring and installed the lamps , they stayed illuminated
even when I disconnected them from the ground source , this made me think that wiring somewhere up in the roof or the light base , was grounding out against the body .
so I removed the pass side light base and the lights went off so I checked the terminals on the back of the light base to see if they were grounding out and it was not .
then I took a close look at the light base , at the area where the lamp terminals mount , and discovered that the chrome plating on the lamp base was making contact with the lamp terminal , and when I screwed the light base to the roof, the base was grounding out to the car and compleating the circuit
so I scraped the chrome plating away from around the lamp terminal area and it worked, now the lights operate normally
schwabie
here are the holes in which the lamp terminals install ( white area ) as you can see the chrome plating extends into the lamp terminal holes and actually makes contact with the lamp terminal when installed , scrape the plating away from around the terminal hole and it will not ground out when screwed to the roof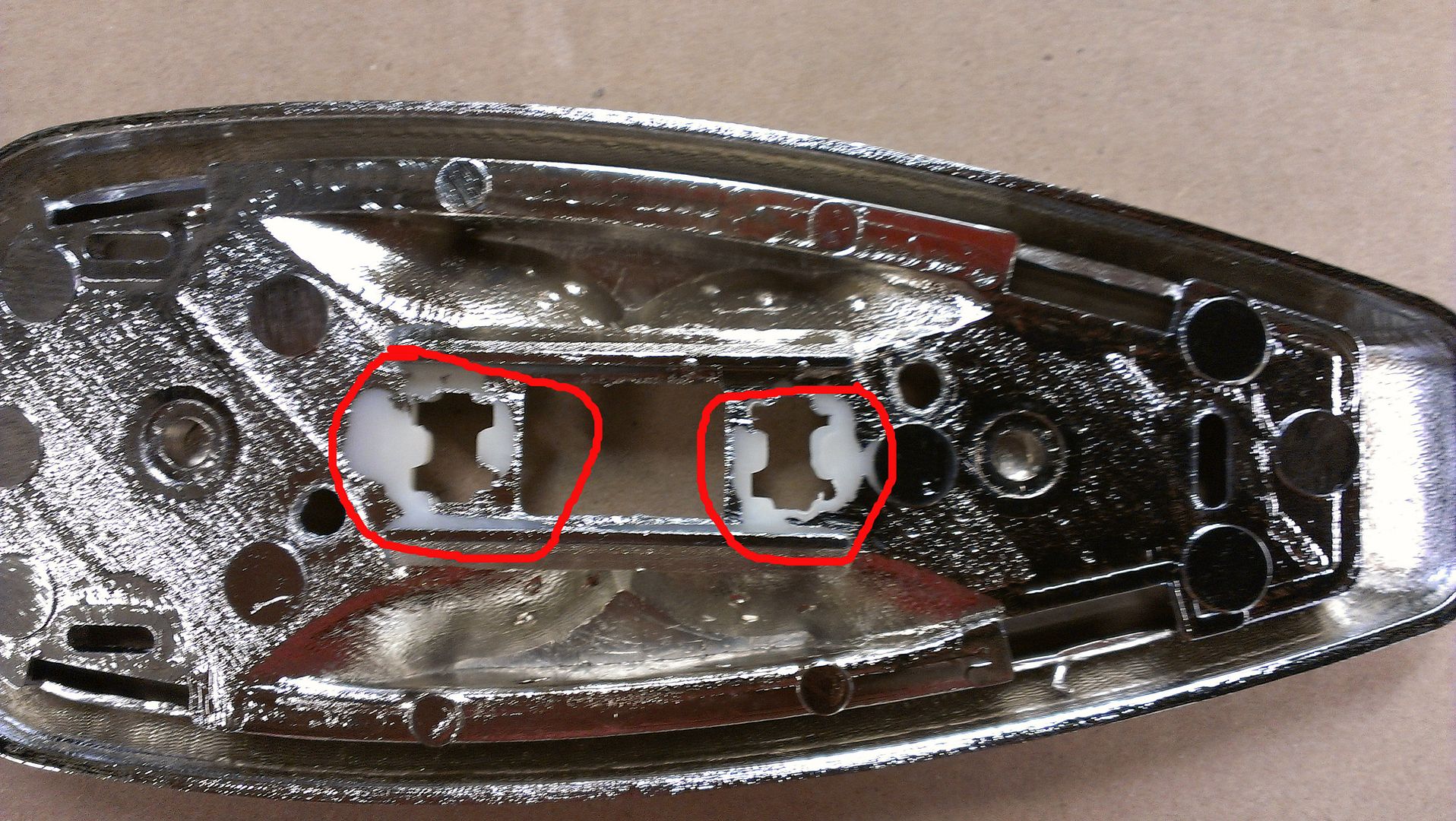 I turned the lights 90 deg. from stock placement and installed one on each side of the rag top