Discussion Starter
•
#1
•
And then came a 250 from craigslist thats going to be the new powerplant! Excited to entertain the possibility of lighting up tires for the first time ever in the nova...we shall see in the coming months...
First things first...an r/r on bearings seals gaskets rings oil/fuel pump some paint and im entertaining the idea of using my 194 head or sell the whole motor complete.
Behold my extra 56 cu/in....:BDay::stir::woot: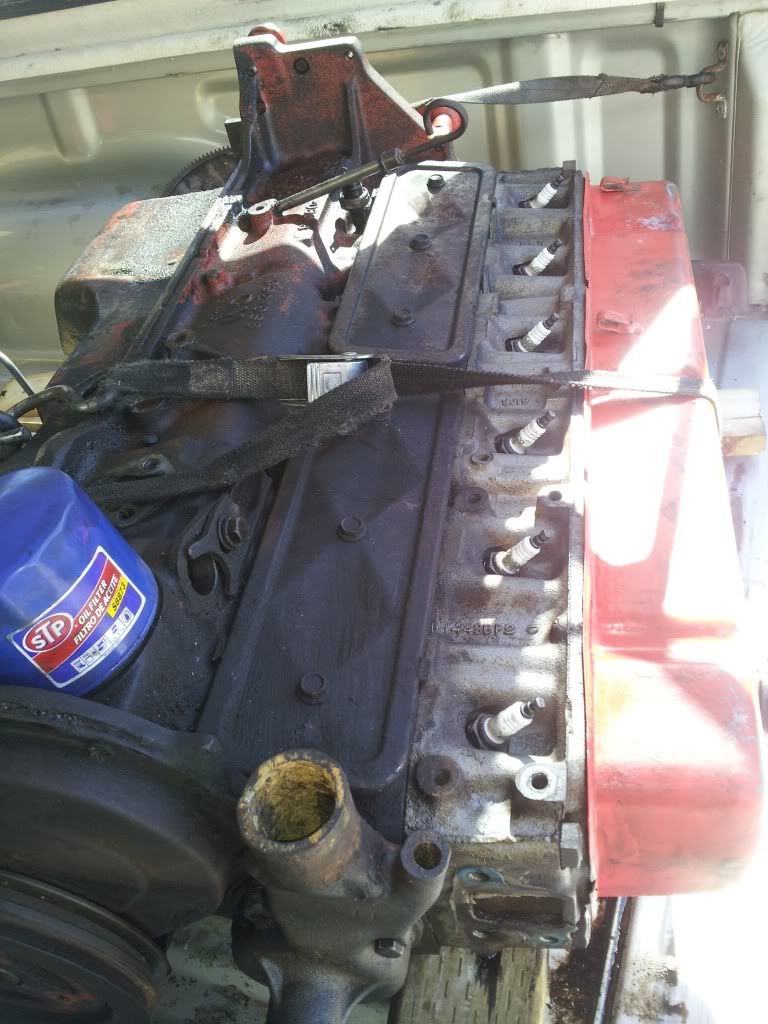 The casting number is 3921968, a 64-76 block. My reference says either 250 or 230.
Isnt the only difference between a 230 and a 250 is stroke? Thats what I read. Picking up Leos Inline 6 Power Manual right now and well see whats up!
Im looking for good places to buy the new parts I need. If anybody has had a good reference Id be glad to hear of them.