Hey guys, I just posted in the introduction forum, but I have some tech questions that I wanted to get some opinions on, so I can start ordering parts.
My wife and I finally found a project car that we both liked, and that was cheap enough for us not to feel guilty about it. For $800, we scored a 2-owner 74 with a L6 and no options at all. It's really clean, although there is some surface rust and rot in all 4 quarters and the tail light panel. (Is this typical?) Only a couple dime-sized dents, and no trunk rot that I've seen so far.
Anyway, first things first, it has NO brakes. The pedal sinks all the way down, so I had it towed home. I'm thinking that if I need to replace a bunch of brake parts, I might as well go with a disc conversion kit right up front to save time and money in the long run. My wife is behind me on this, since she's all about safety. I found a kit for the front that also includes a power brake booster on Summit for $615. I'm not going to go crazy fast in this thing, but a v8 swap is probably in this car's future.
My question is, it looked like my car has no power brake assist, and is there any reason the kit I'm looking at would not work for my car? This is what I found:
http://store.summitracing.com/partdetail.asp?part=SUM-BK1203&FROM=MG
Anyway, tomorrow I hope to do some digging and find the source of the soft pedal, but it's either rotten brake lines or leaky wheel cylinders, I'm guessing. I didn't see evidence of a leaky master.
And just for the sake of having a build thread, here are the pics of our first day with the car. (Sorry about the cell phone pictures)
how I found her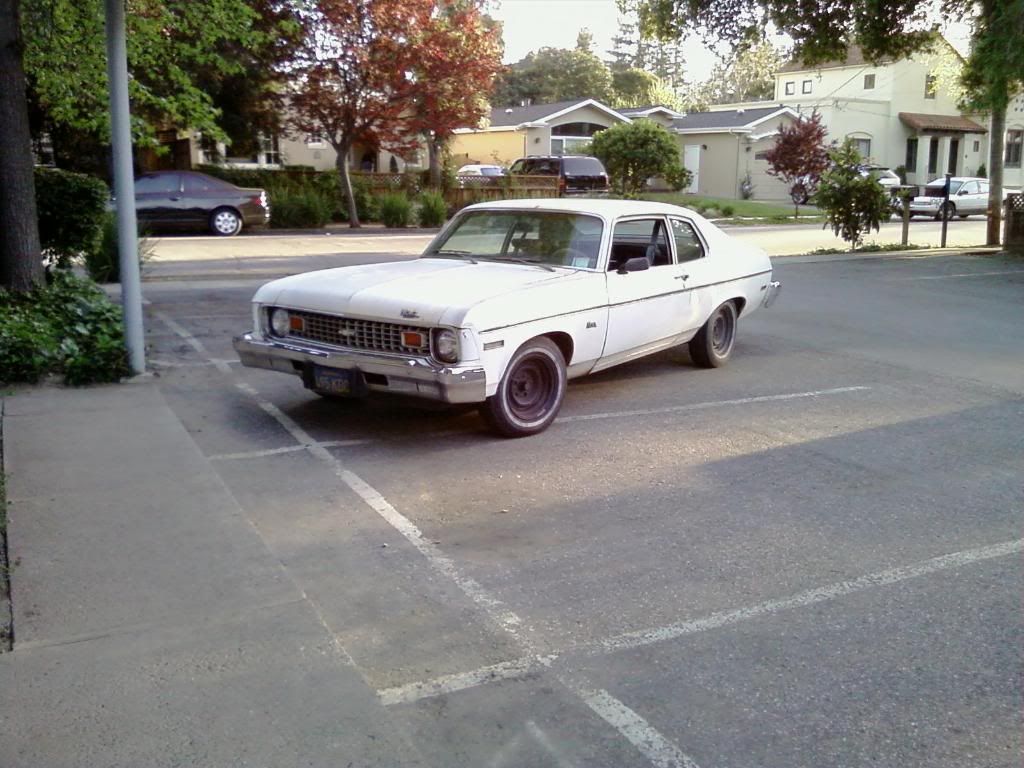 after a quick wash at work, waiting for the tow truck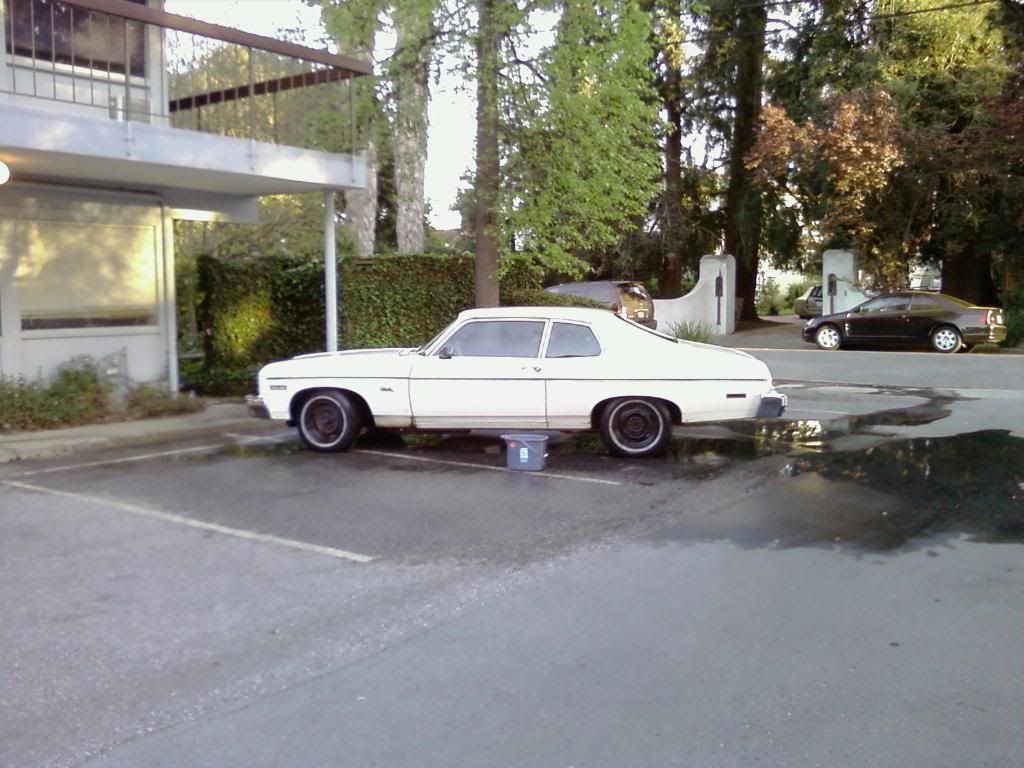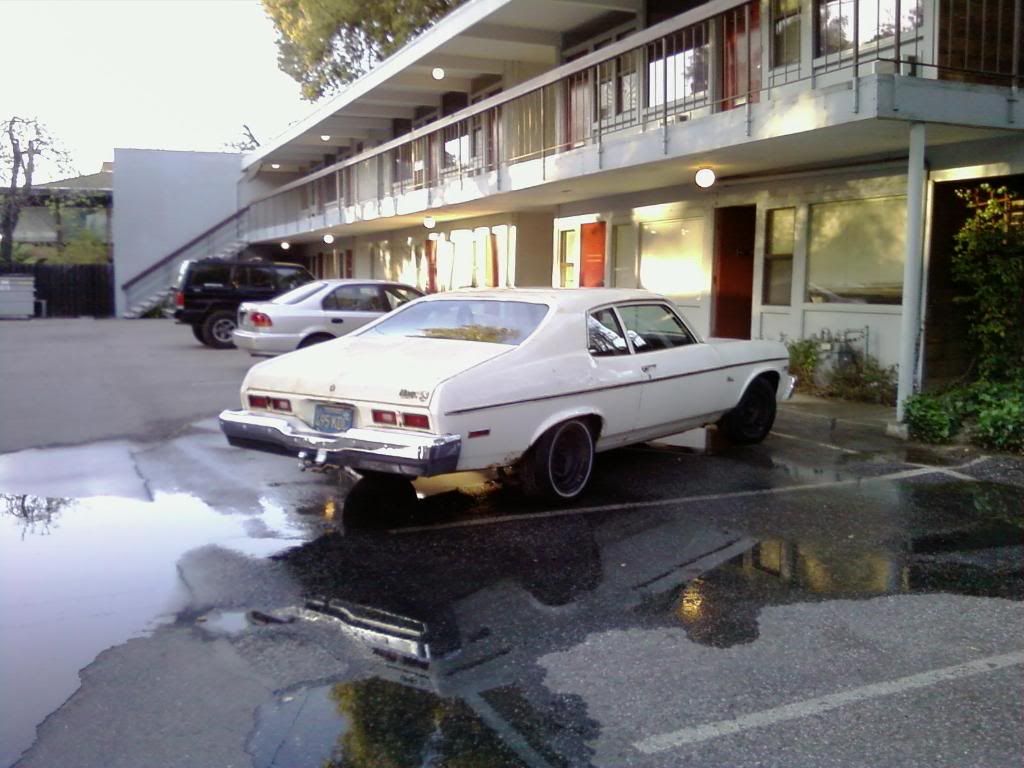 and the worst of the rust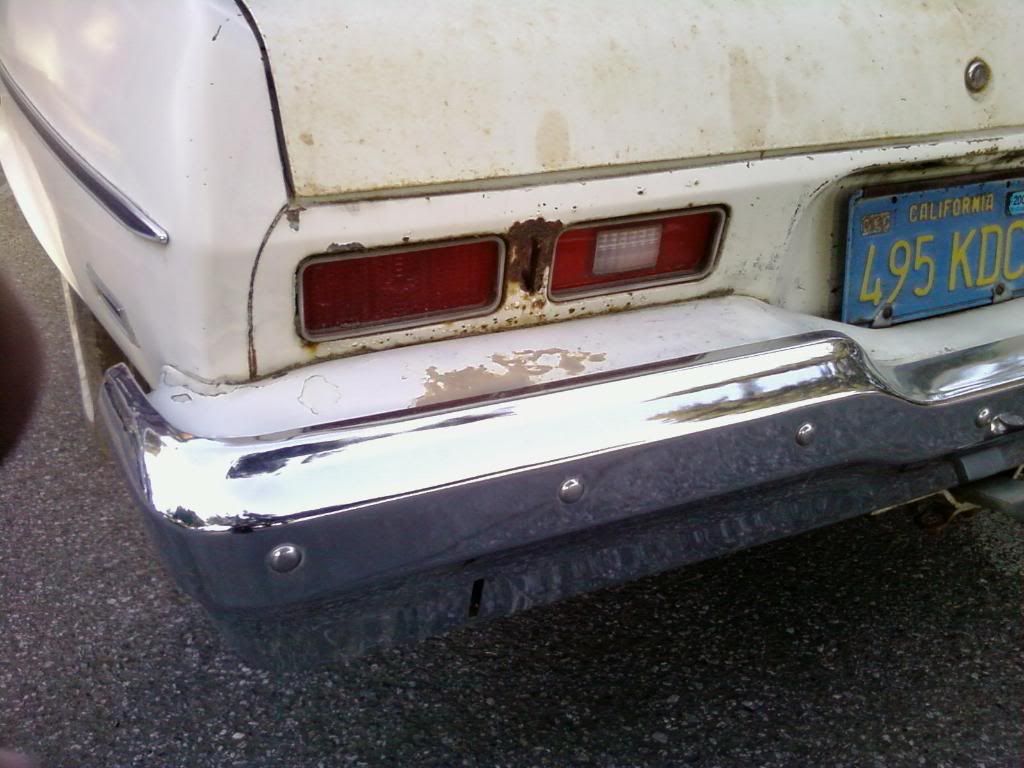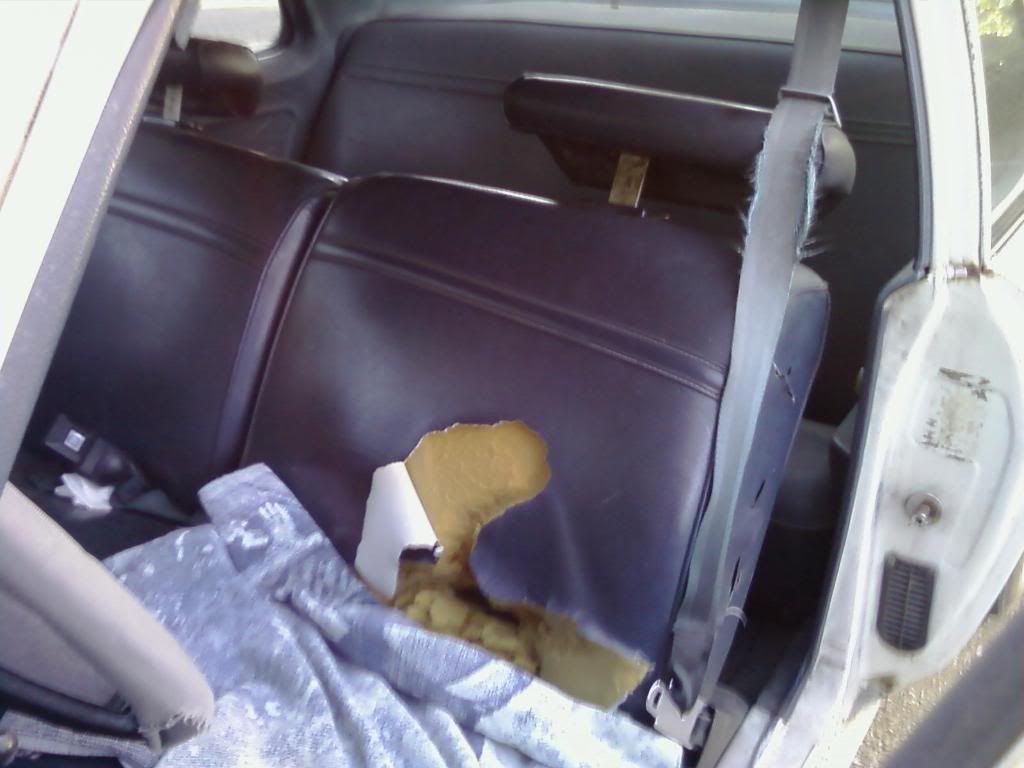 On her way home