Discussion Starter
•
#1
•
Well I was bored a few days ago, I can't drive my nova until I rebuild the trans, which I'm hoping will be by next month, so anyways I was bored thinking what else can I do to my nova that would make it that much cooler and cleaner looking without spending a lot of money, the trunk. I thought it would be cool to make panels and wrap them in foam and cover them in vinyl, I didn't know how to go about it so I searched for examples but didn't really find what I was looking for so I just made it up as I went along and so far it's looking pretty good, I'm surprised, but anyways here's some pictures of my week so far.
I just started by tracing the floor hump in the trunk to get the sharp down and then I just started lightly trimming it until it fit snug under the rear quarter panel
Again I started measuring and trimming up pieces of cardboard and taped them for mock up. I had to go back a few times to trim up the section that needed clearance for the trunk hinge,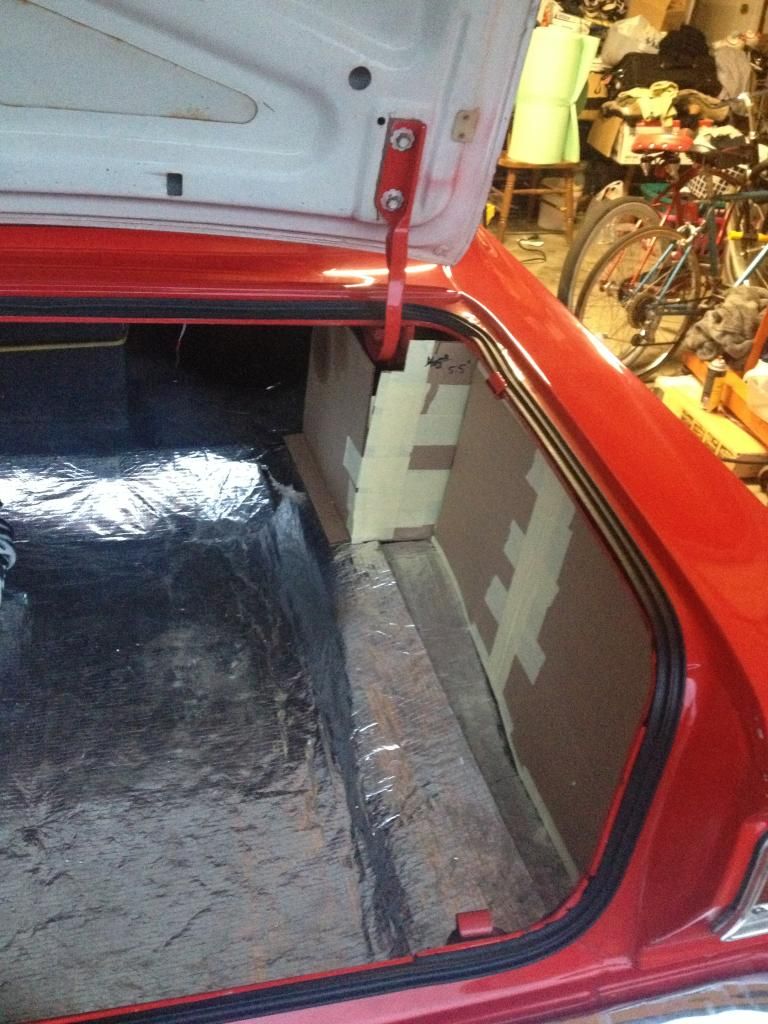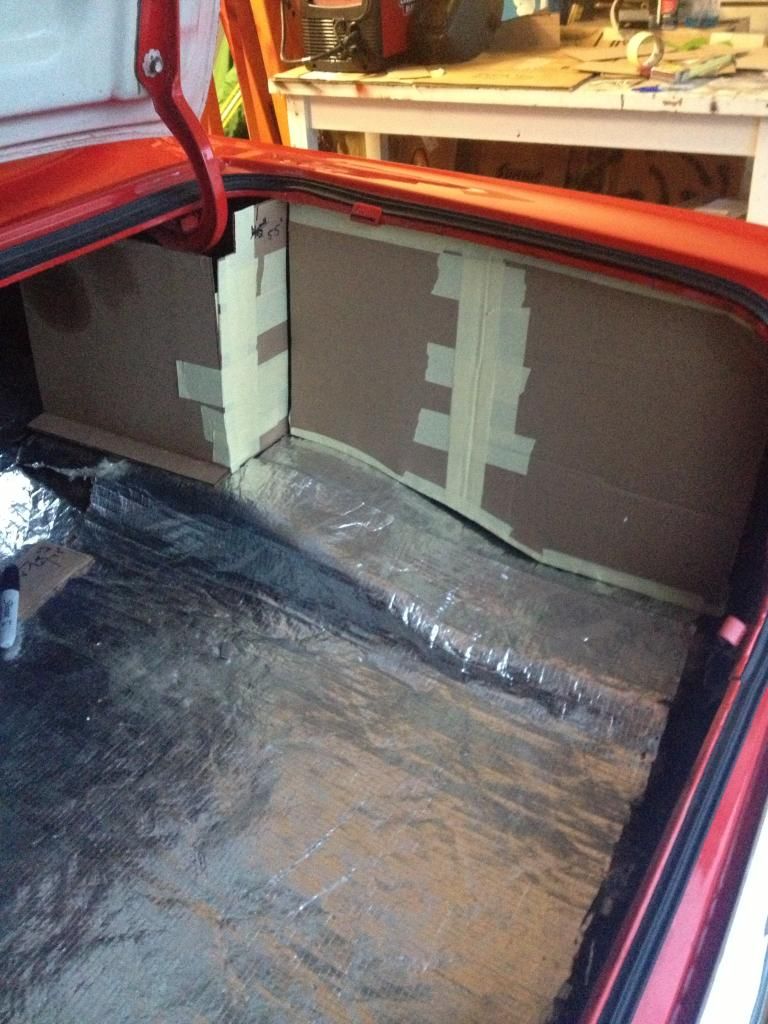 Then next day I went to Home Depot and bought 3 sheets of MDF (2) 1/2 thick and (1) 3/4 thick, cost me 30 bucks, got home and started tracing the templates I made, and pull out the jig saw and started cutting
Here's the first piece , came out spot on, any imperfections or small gaps will be gone with the foam and vinyl.
Second piece, in which has been cut more for hinge clearance, alot more actually after this picture was taken
The piece that shoots straight to the back seat had to get trimmed up after the center wall was cut out. But that's there idea,
3/4" wall was a bit frustrating at first to find a starting point, I ended up just measuring the dip in the trunk and worked my way up, definitely measure (more) just so when I went to cut, I wouldn't over shoot it and cut too much, but I did have to go back and measure like 10 times before making another cut,each time I trimmed it up,
Perfect timing too because my trunk carpet that was on back order showed up that night so I was able to throw it in and get a bedders feel of how things are going to fit.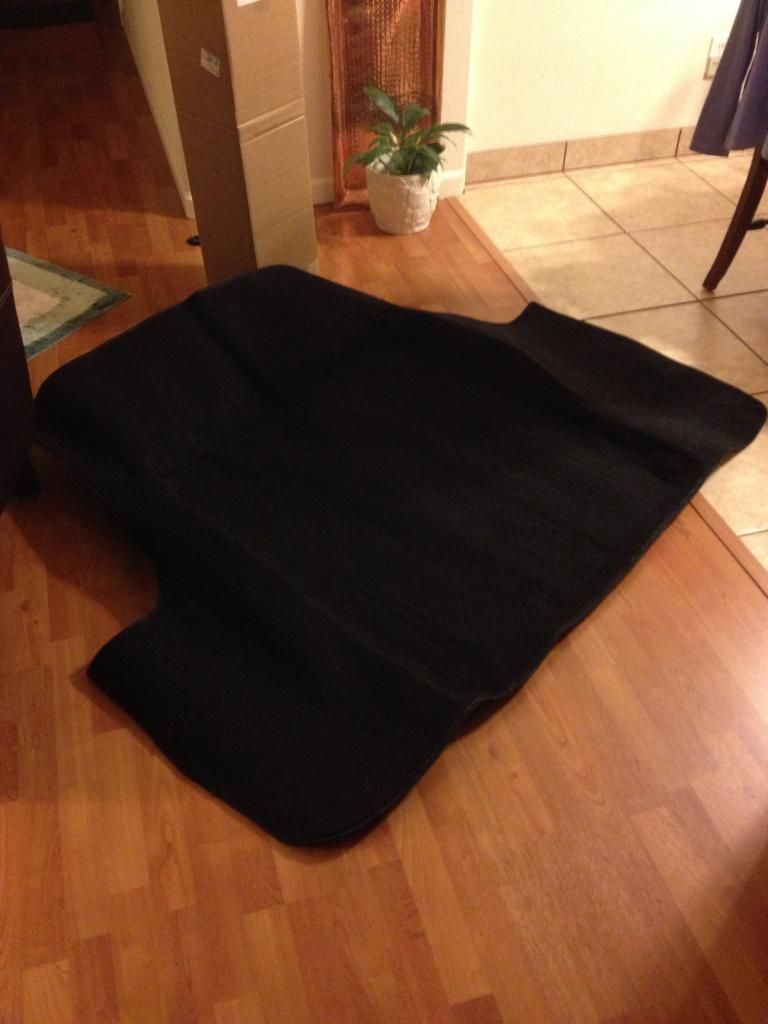 Center panel cut out and fits great!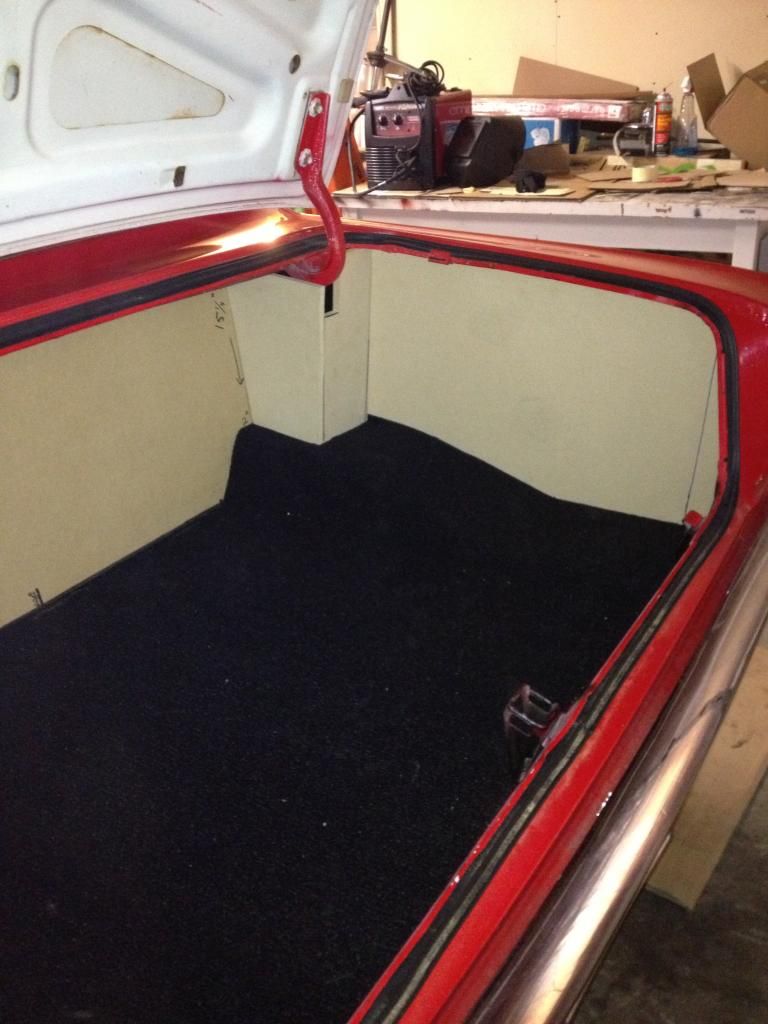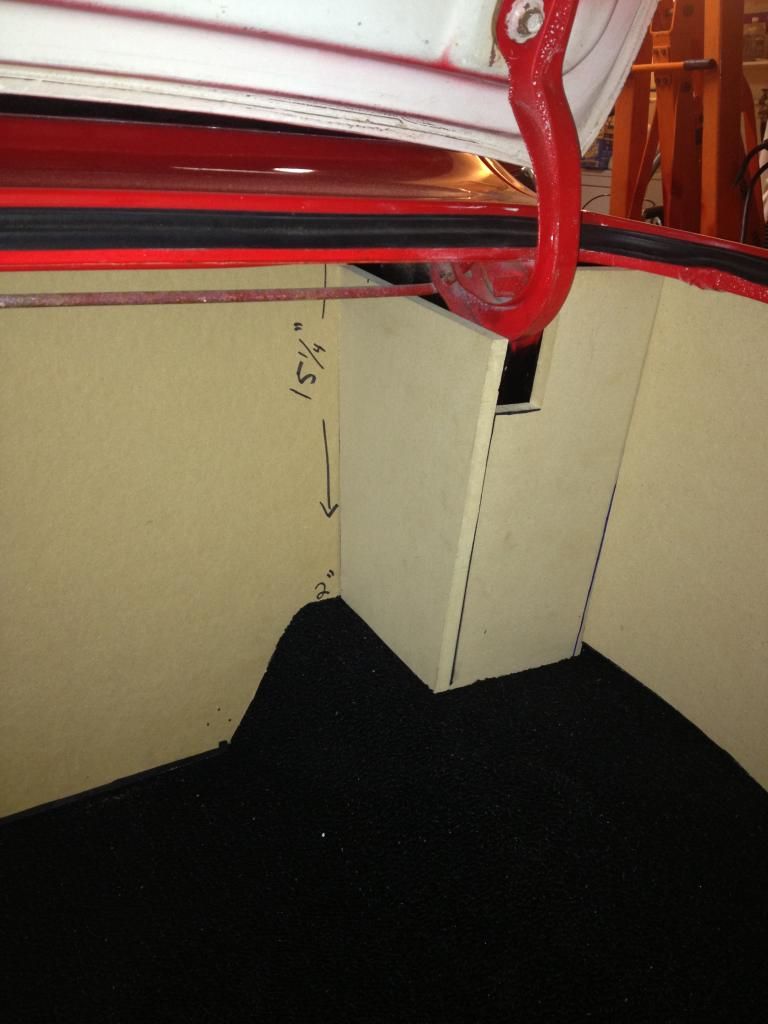 So pretty much what I did to the passenger's side I just flipped and did to the drivers side but It did need to be trimmed up differently, they werent exactly the same also because the inner wheel well on the drivers side comes up alot closer than the passengers side, so they did have their differences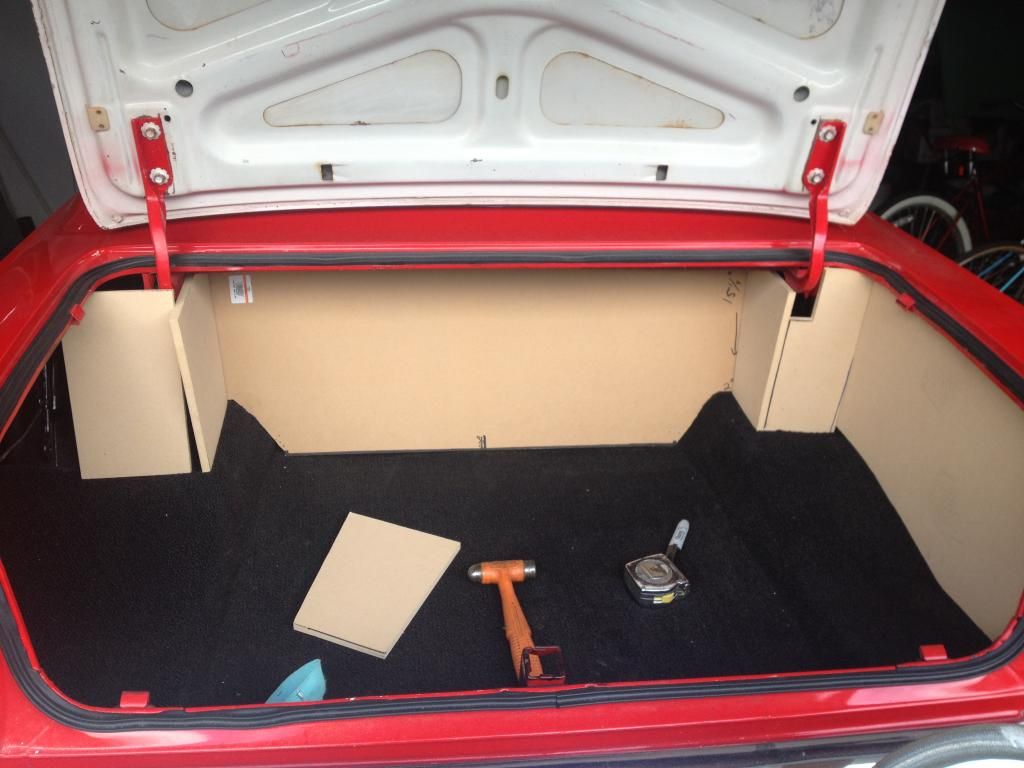 And here's finished look/mockup !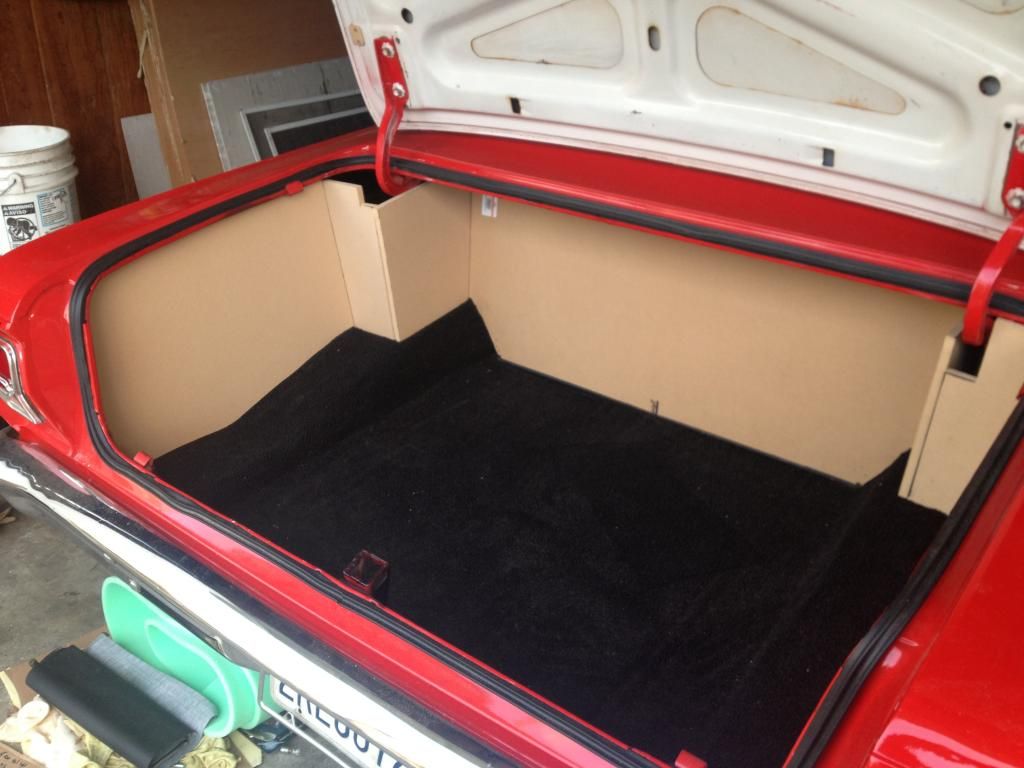 This next week I will start sticking the 1/2 foam and mocking up the car amp to the center wall, and lastly the vinyl and panel supports
More pictures on the way as I move along