Discussion Starter
•
#1
•
I posted this on another site. But thought maybe some folks here might enjoy it too.
Ok, I welded up the X-pipe this morning. Some pics...
This is the H-pipe I welded up years ago. It worked just fine, it just sat up too close to the floor and I need to lower the floor some for my seats....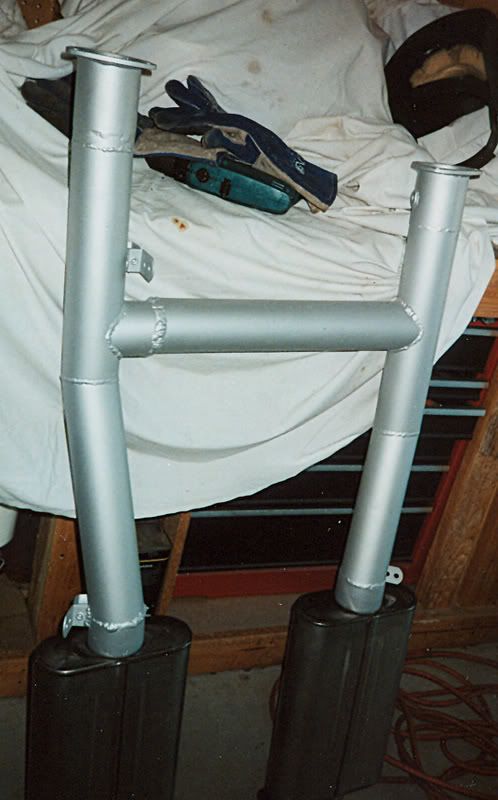 Dropped right out, reluctantly...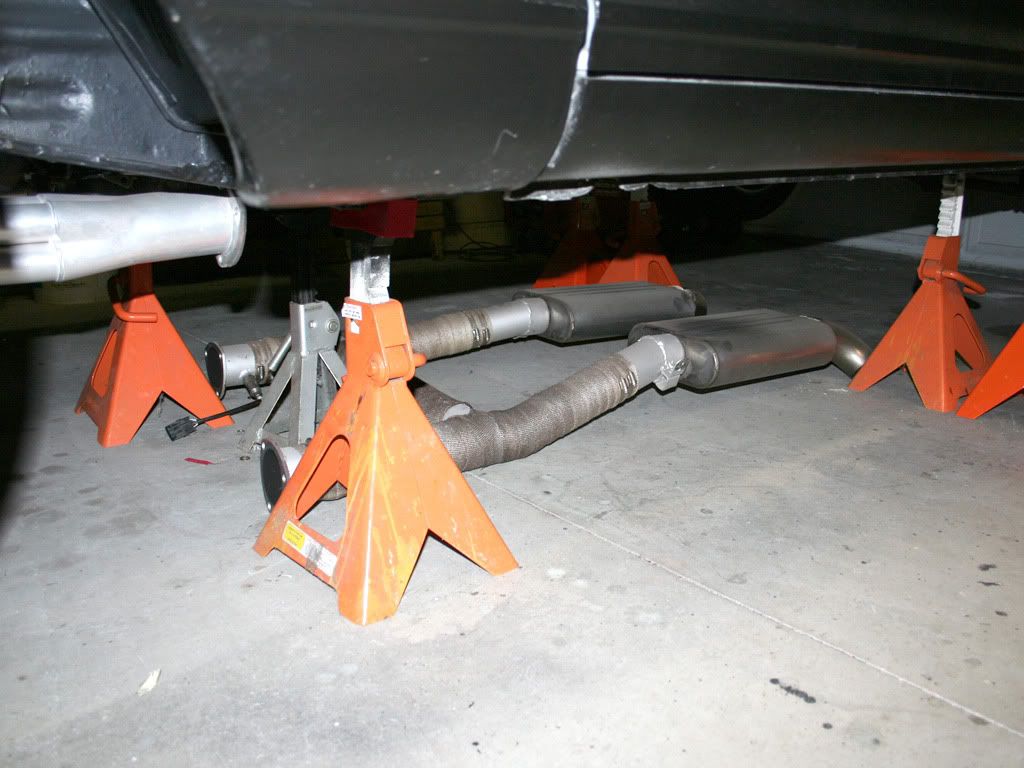 And a lil bandsaw action helped to remove the parts I will reuse...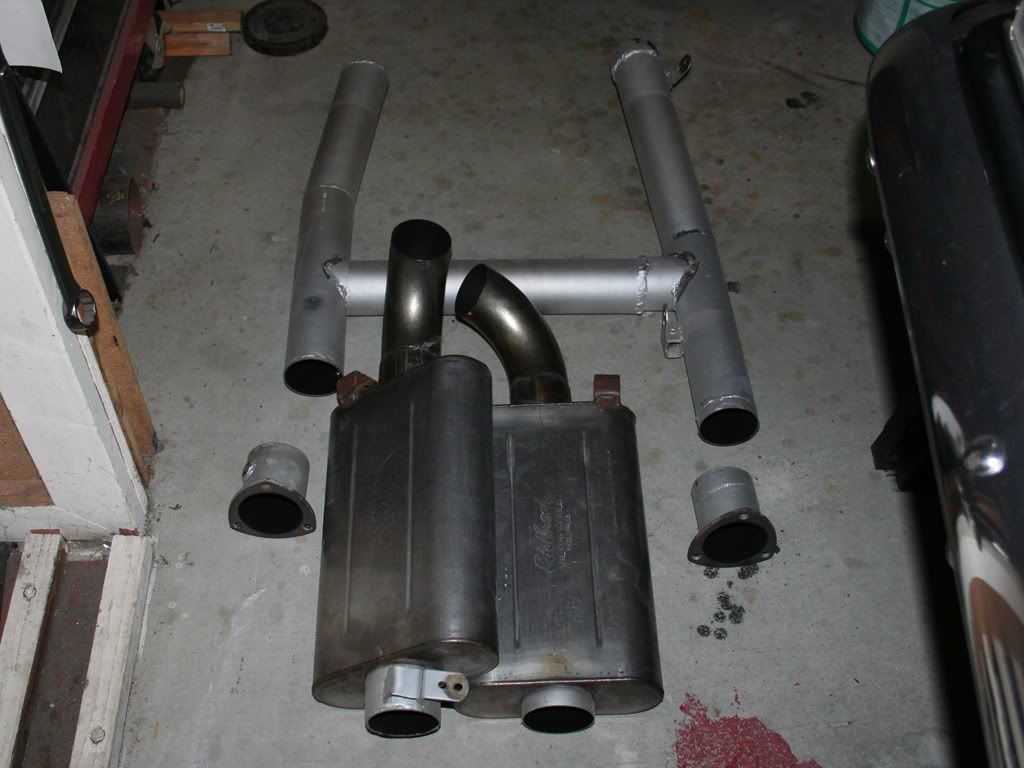 I marked up the 45* tubes that would be the X-pipe. I really didnt know what I was doing. I was just trying to get some good reference points that I could use to make my cuts.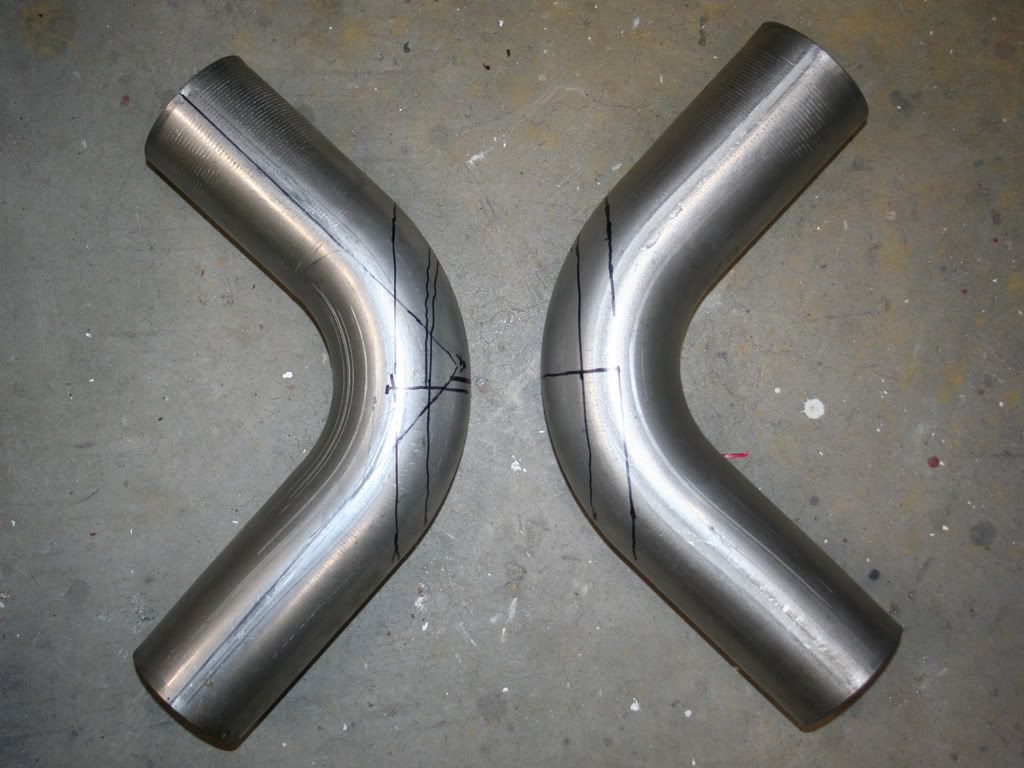 These lines are extensions of the edge of the pipe...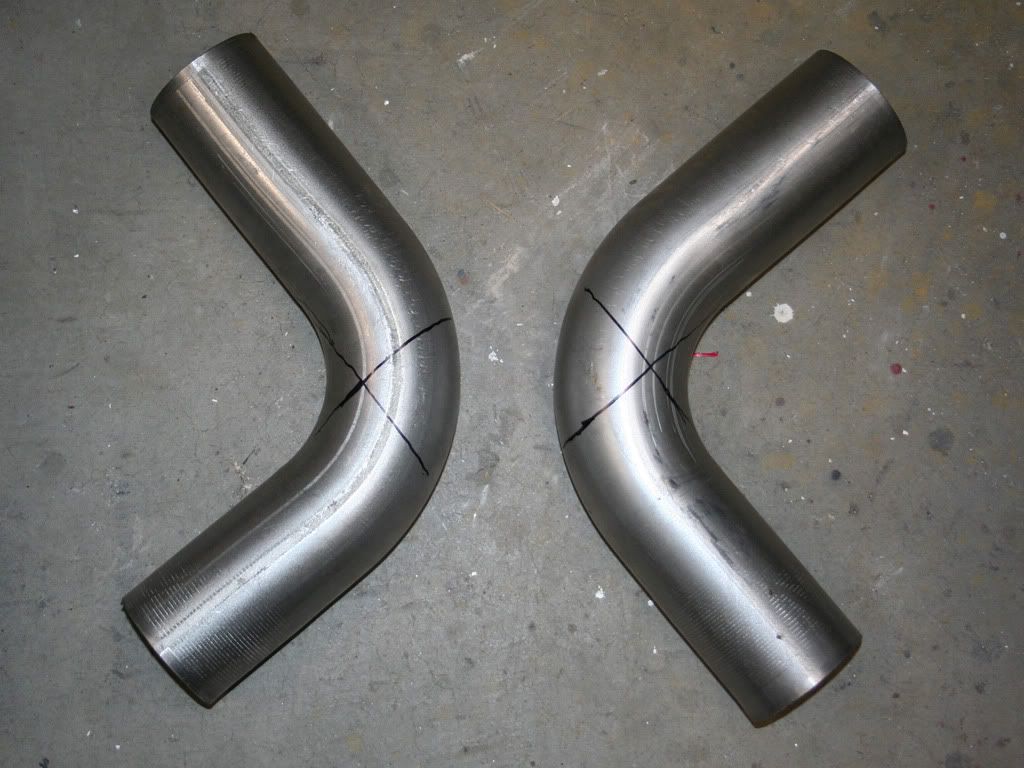 Looked good when overlayed.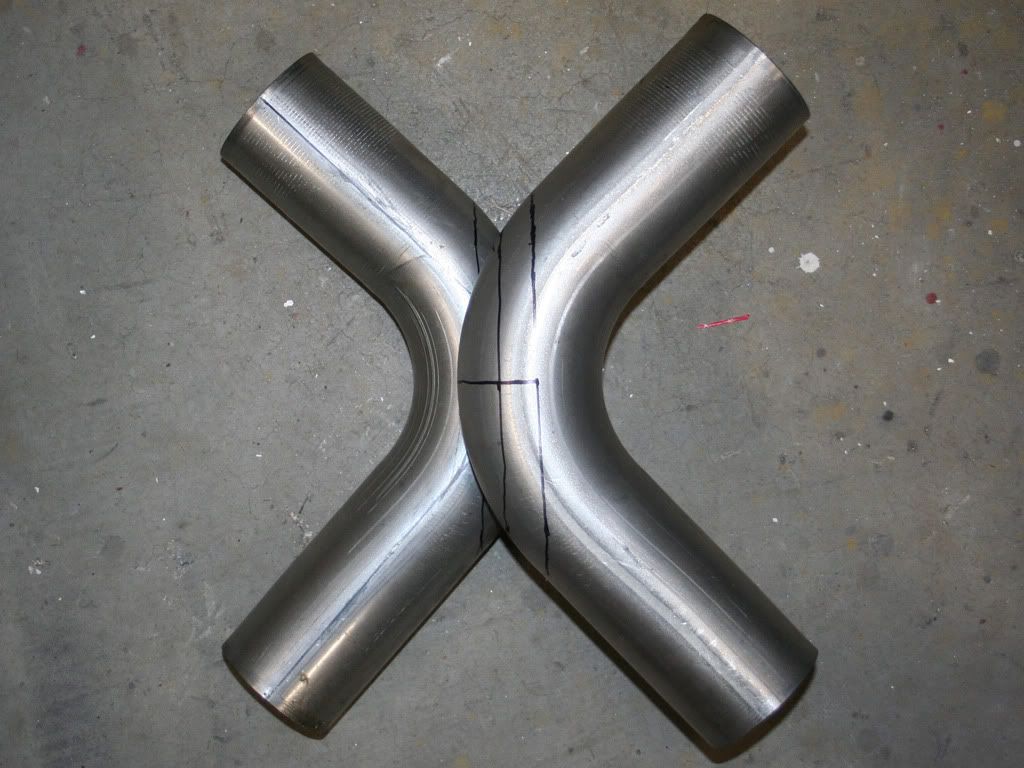 But looks can be deceiving!!! The cut was way too deep. The X that the pipes made was pretty bad when the two sections were butted up together. And really pinched off the intersection of the X... So I separated them and took more measurements and one inch apart was perfect.. It gave me a good 90* separation of the tubes (red magnets) and a good looking internal picture for gas flow..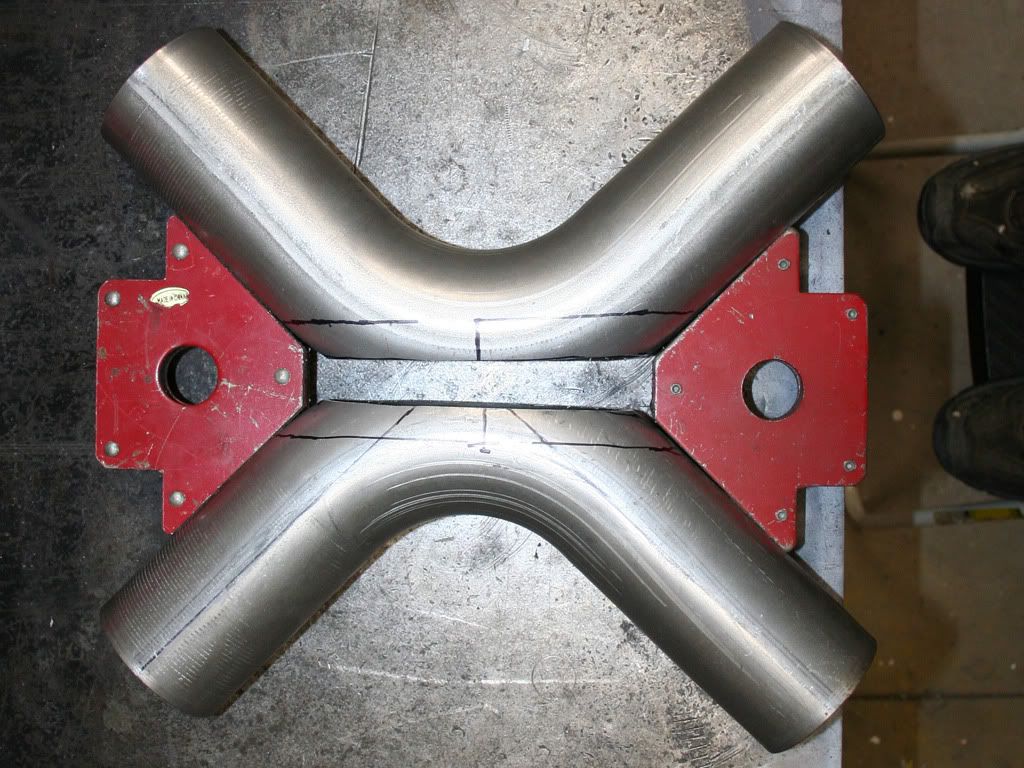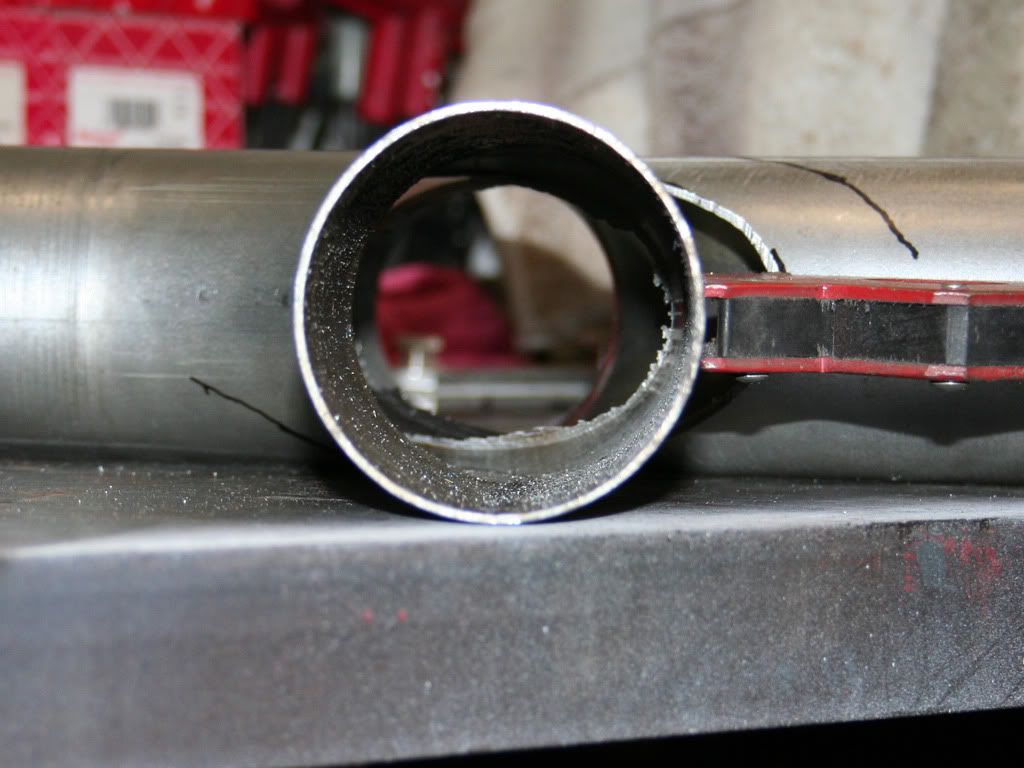 Some 16ga mild steel for the strip that will connect the two halves.And some clamping before tack welding...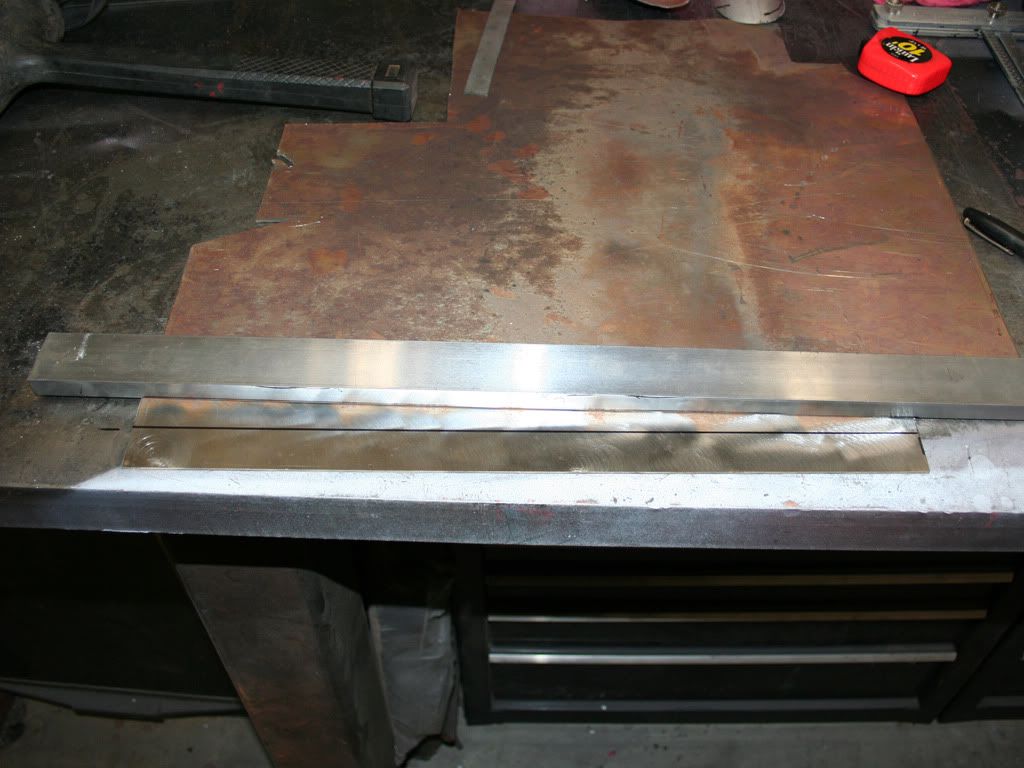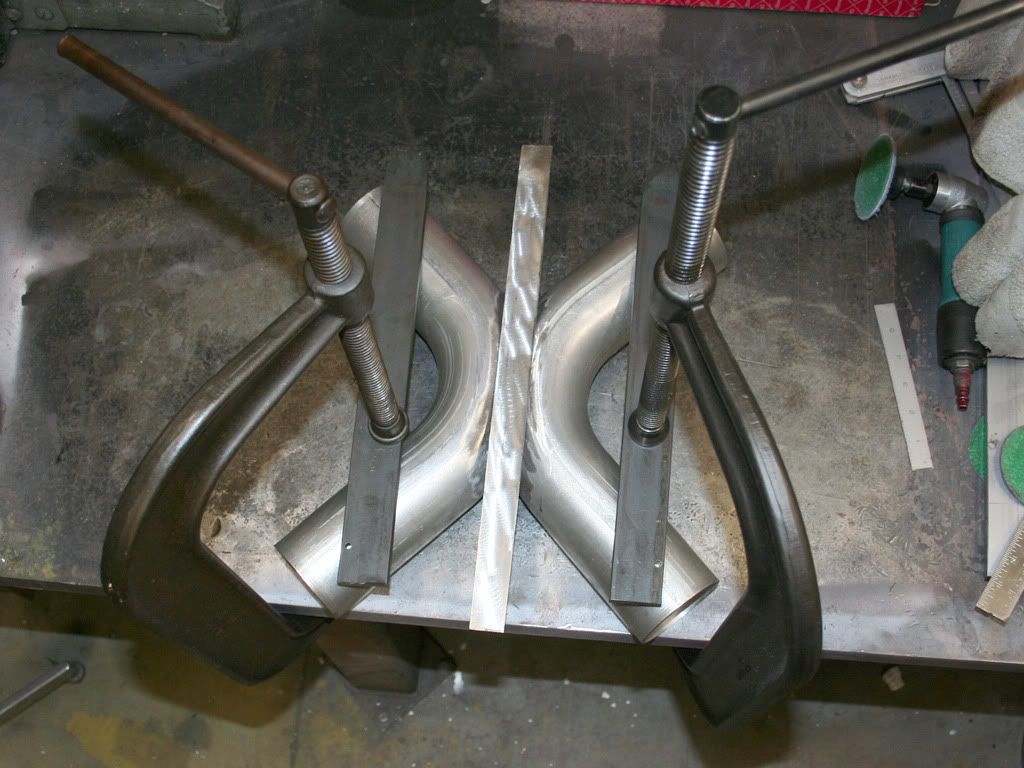 Tack welded...
And final part TIG welded up. Yeah, yeah, the welds arent pretty but it is solidly welded... And the internal picture looks good, this is what the gas will see.
Ready for the next step, forward and rear pipes (45* pipes)... JR