Discussion Starter
•
#1
•
I have a buddy who loaned me 4 carbs to take home decode and get info on!! 2 are Rochester quadrajets 2 Holley!
Rochester number 1 Has electric choke and vacuum secondary's! (im not sure on the 2ndary part)
The numbers on it goes as following 17080504 2709 CKH
Rochester Number 2 Has vacuum choke the numbers are 17080213 3143 CPX
Holley Number 3 Has vacuum choke and vacuum secondary's the numbers are
2419 List 4440-1 (on the top of the carb 6R 3167 B)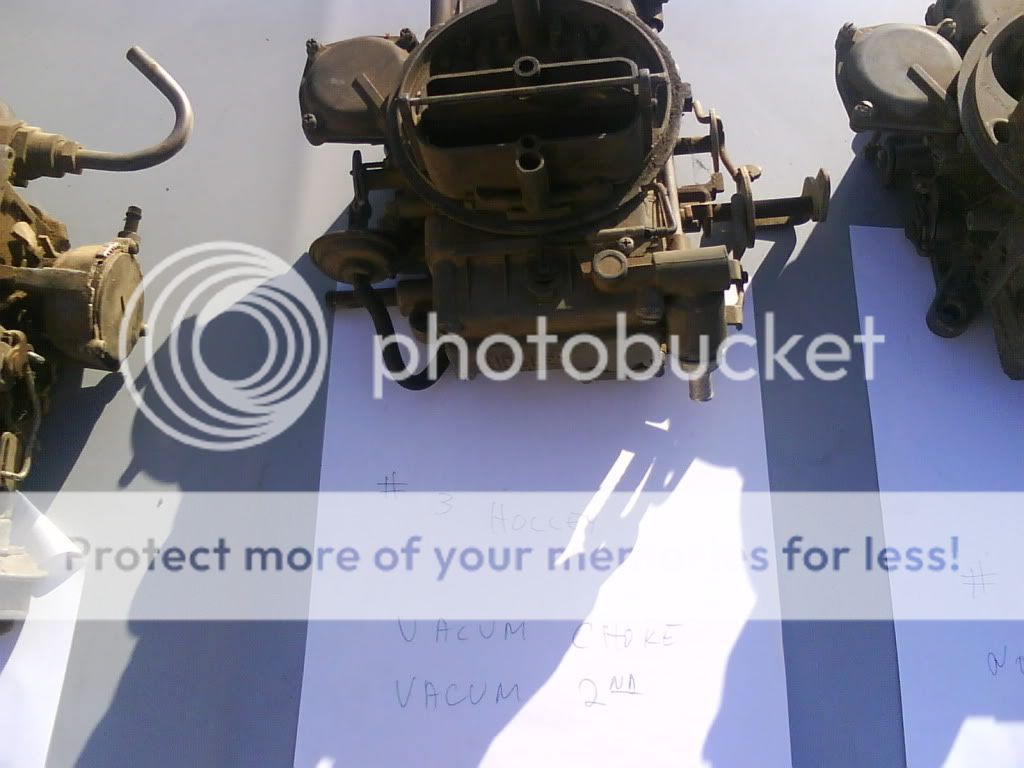 Holley number 4 has NO choke. (this is really more of a parts carb!)
the numbers are 741 ECZ AD
List - 1273-1
I would like to know which one will be easiest to hook up and is best for my 307 set up
I don't care about mileage!
thank you for your advice and time!