Hi! :waving: I'm New to the site, my name is Amber and I reside near the beach in San Diego County.
I've always been a Chevelle (1967-1969) and Nova (1972-1974) enthusiast. Until this last fall I came across my newest baby.
A 1974 SS Nova with the 350 small block!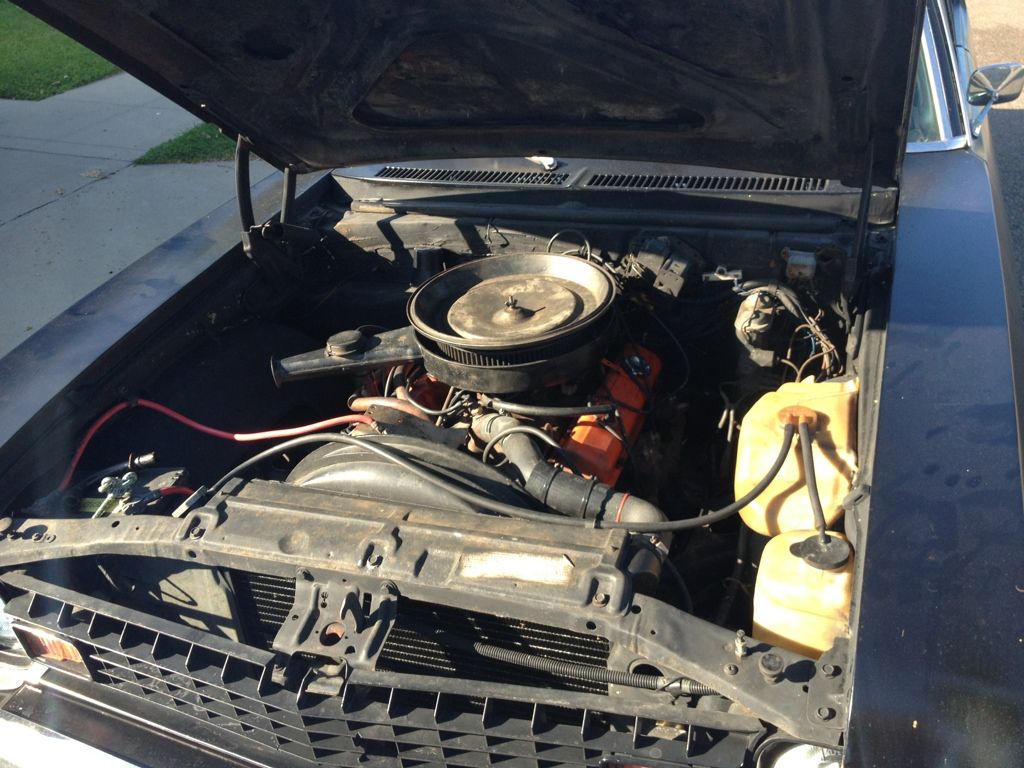 She's missing a few things, but that's okay with me. My plans for this sexy beast are to restore it with a modern twist with my father (who is a self employed performance, and repair mechanic and back in the day had a Chevelle and probably induced my love for these cars without me knowing
).
I plan to keep her looks close to the same inside and out, and to improve the cars performance under the hood and all around.
Car's History:: I came across it by chance at a weekly car show and bought it from a guy who had purchased and saved it from being a field lot car from a younger girl. Not sure how many owners but only 107,000 miles on the original (as far as I know so far) motor/tranny. It was a factory yellow, painted to red, to blue, to the matte black at current and they replaced the carpet and head liner.
Done minor tune up work including spark plugs and wires, new battery, new hoses, belt, an alarm system, plugged in the horn
glad it still worked!! She still has drum brakes.
If you can't tell, I'm absolutely thrilled to finally have one of my dream cars and to learn how cars work and function all while doing it along side my pops!
-Amber