Discussion Starter
•
#1
•
Custom Jim comes through again: he loaned me his Lincoln Weld-Pak 100, recently converted to Mig, so I can take care of some of my rust issues.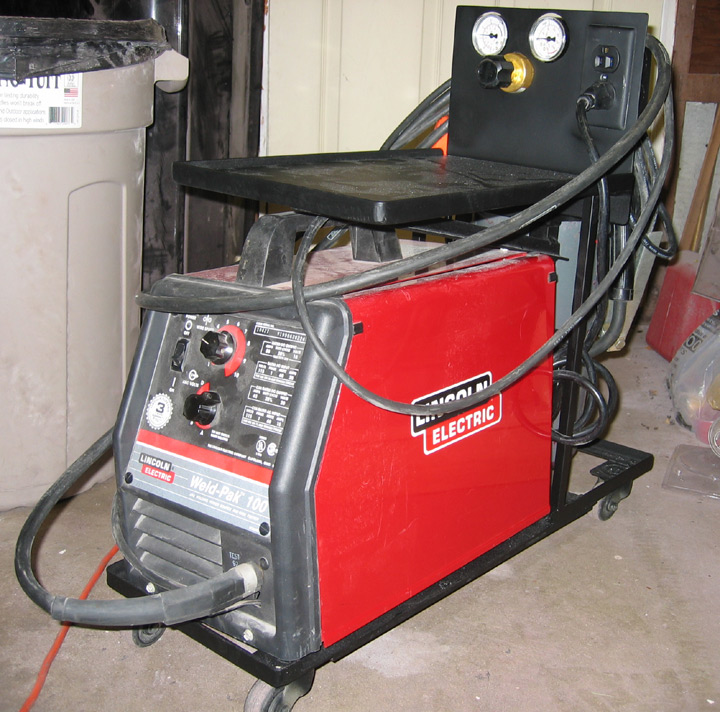 He even made this nifty cart for it, complete with an outlet box.
I bought a small tank of welding mix from the local welding supply place, and a cheap auto-darkening mask on ebay (only $35, and it works well).
After practicing the basics over at Jim's, I brought it home and ran a few test beads on a scrap chunk of floor pan, mostly to make sure that my wiring could handle it. Success!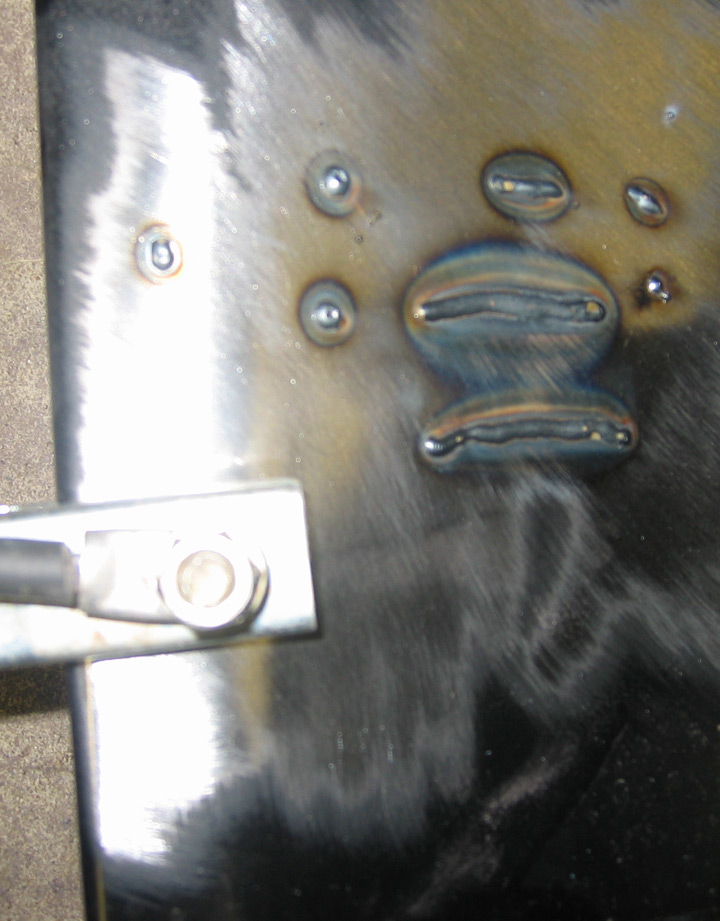 Knocked off the e-coat, set my clamp, ran some beads. The floor pan is about 18 gauge, most of the other sheet metal is around 20. The 3-B setting was probably not hot enough, but by going slow, I got penetration.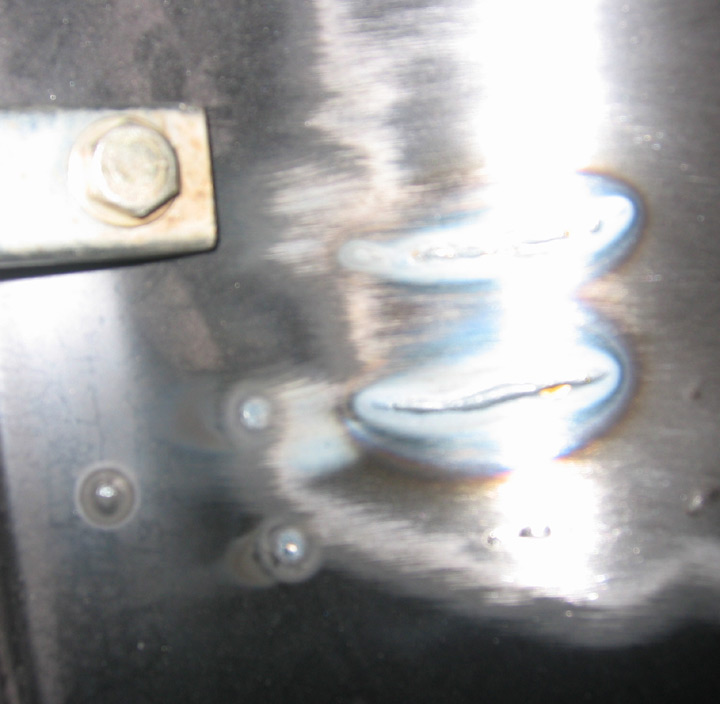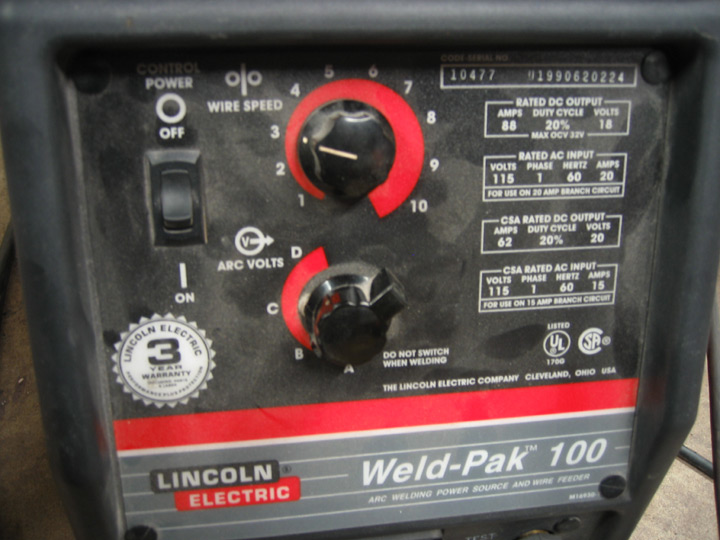 On the less expensive welders, you basically just have a few levels of wire speed and voltage to choose from. Over at Jim's, we noticed that it was very easy to blow through the 20 gauge at level C. B seems just about right.
My plan is to do many test pieces in different configurations and positions before I ever weld on the car itself. I'll post updates to this thread as I go.