Well, I finally got the new engine in the car. I used a Centerforce clutch and this is the first time I didn't have to fight the clutch to get the engine and trans bolted together, they just slid into each other. Tomorrow I'll finish the alt. mounting, install the iginition, exhaust, and put the radiator support and fenders back on.For the exhaust I went with Summit's 3 inch kit, with their universal X pipe and a set of Flowmaster Super 40's. There are dumps welded to the exhaust just after the X pipe so I get both the sound I want, and can have the performance also. Now all I need to do is rebuild the rear end and she's ready to drive. Plus I redid the front suspension. I added Global West upper and lower control arms, kept the Hotchkis front springs, Addco 1 1/4 front sway bar, Edelbrock IAS shocks, and added Summit's slotted and driller rotors wit EBC pads and a new MP Brakes master cylinder. The headers are Hooker Competition headers and even at 2" they fit really nice. I also set up the engine so that I have both my gauges and dash warning lights functional, so if there's a problem the light will catch my attention so I can look down and see what's going on, hopefully before nay permanent damage is done.Here's some progress pics: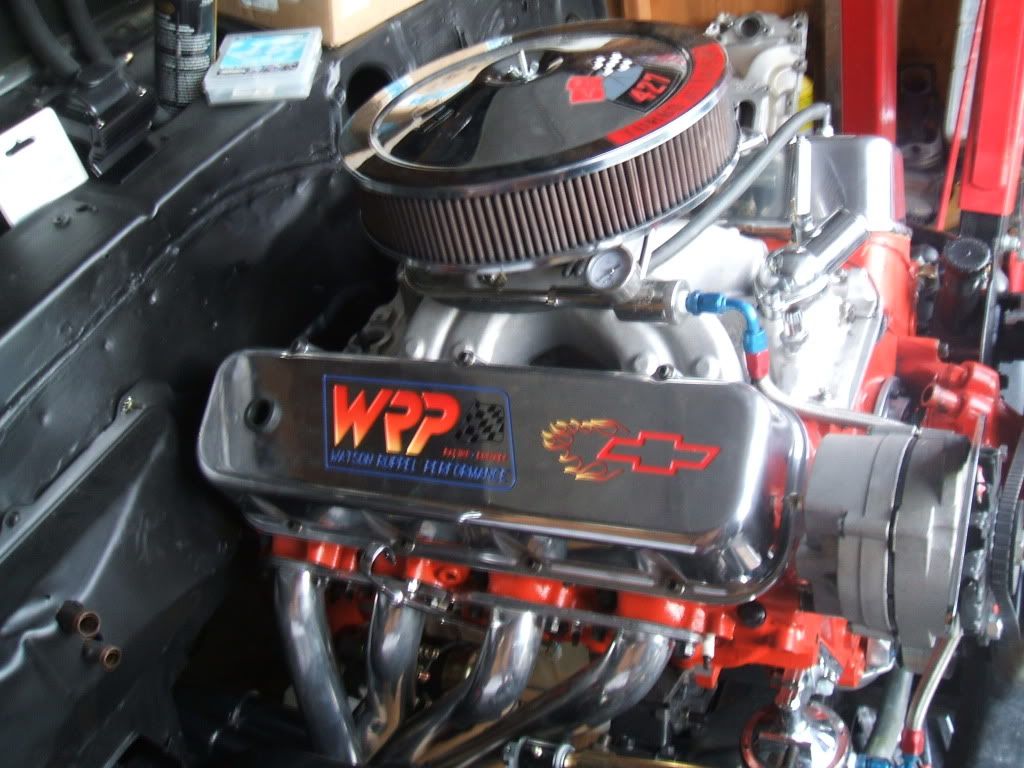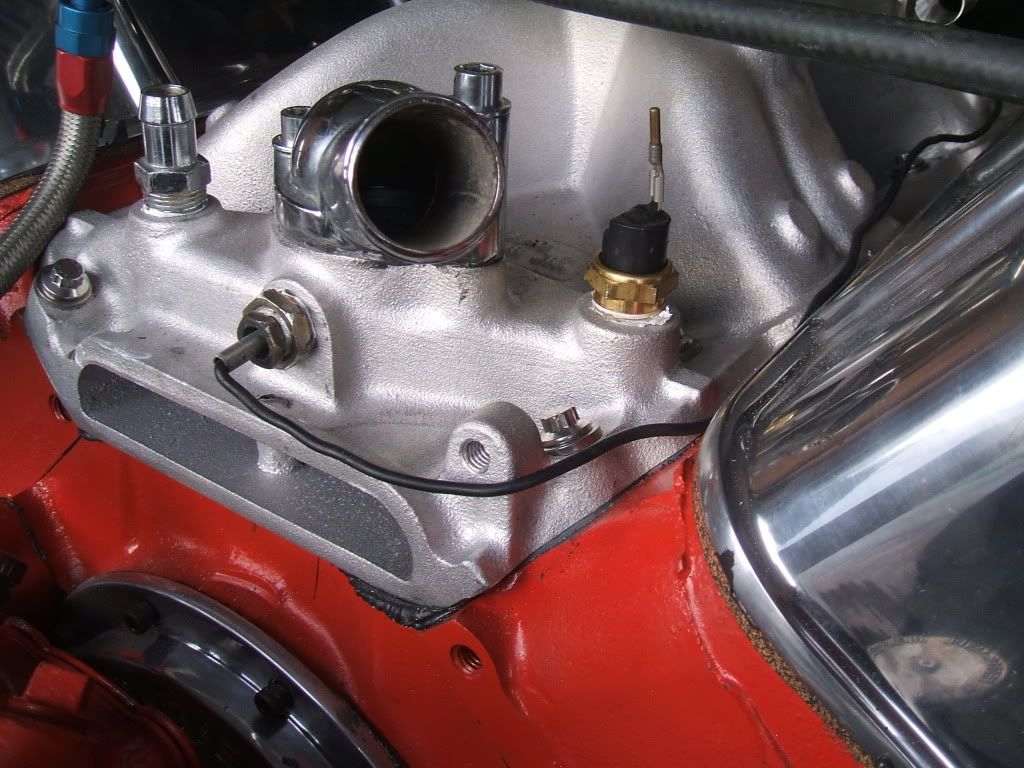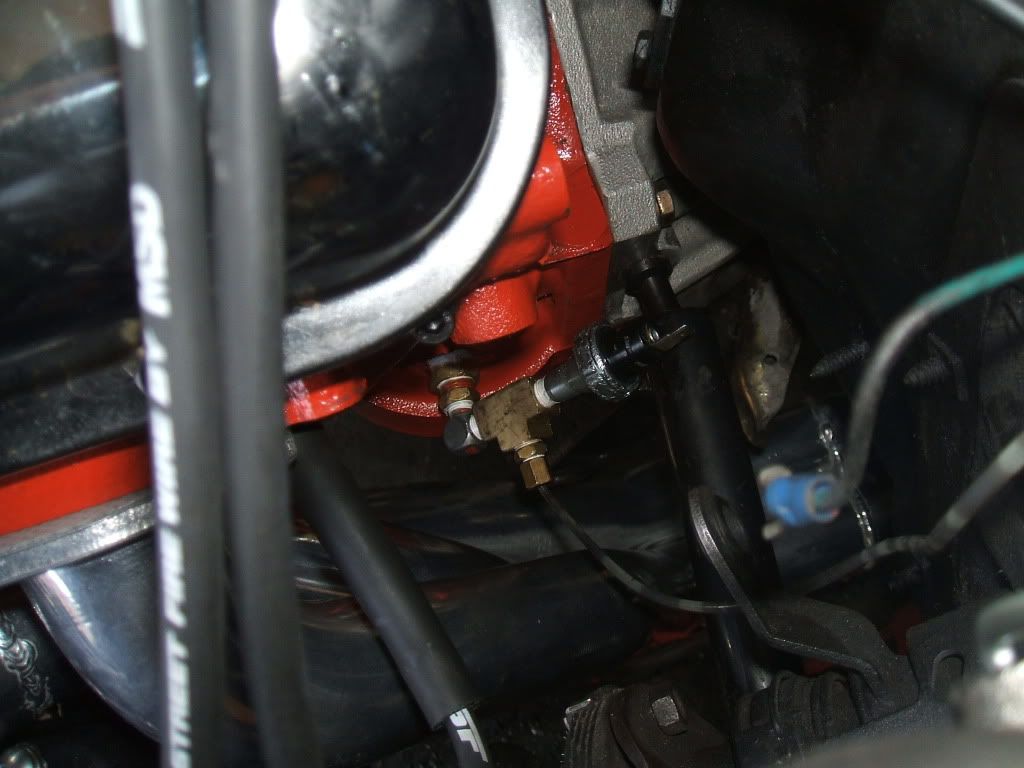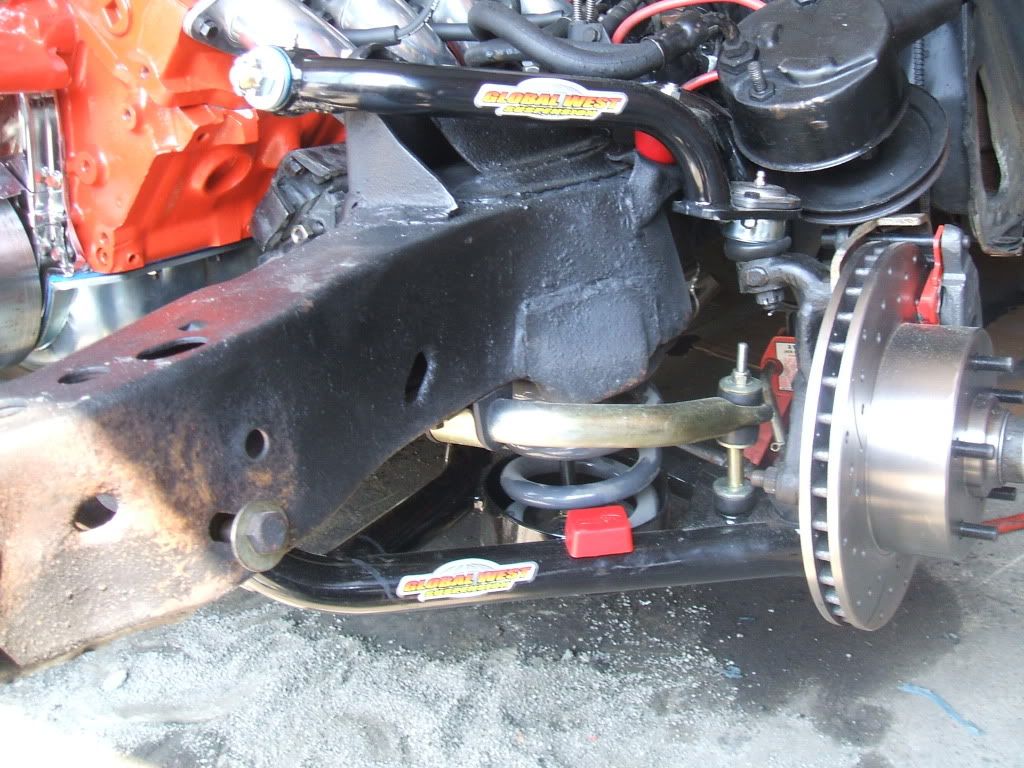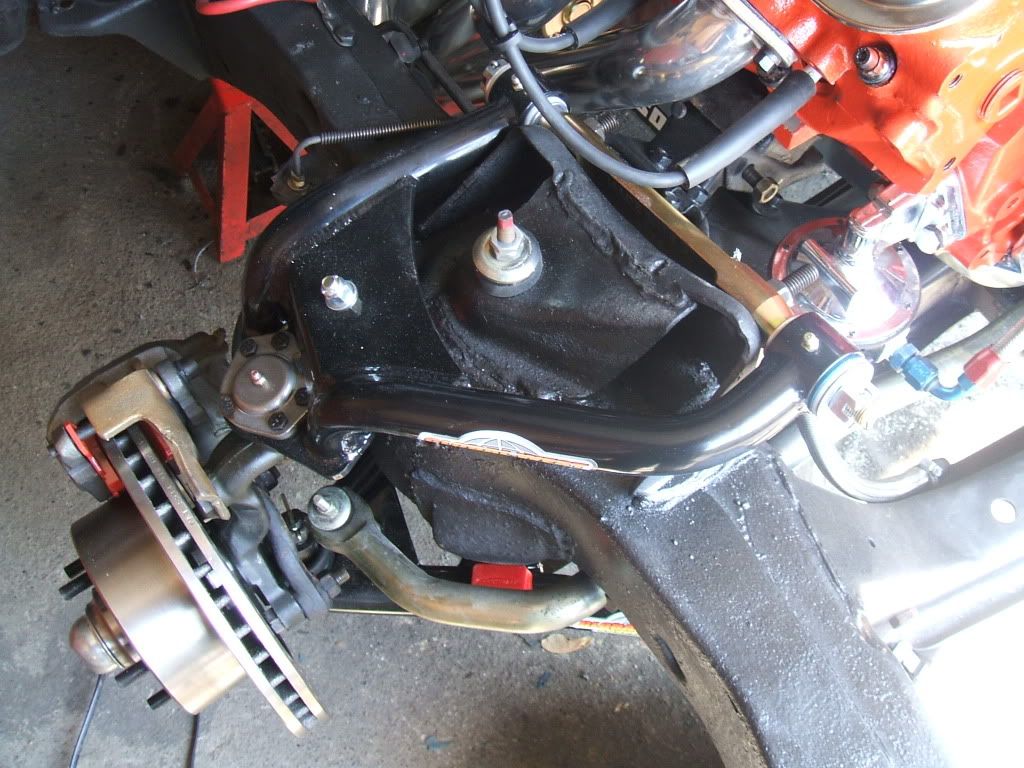 Man I can't wait to drive this thing!!!!!!!
One question though, I'm not sure I like the chrome air cleaner on there with these polished aluminum valve covers. Any suggestions on an air cleaner lid that would look good on there? Thanks.