Discussion Starter
·
#1
·
Hey guys - Need some advice.
I am replacing my stock tank with a 20 gallon aluminum fuel cell. I am figuring the whole layout now.
I will be cutting the trunk floor out and recessing the tank (floor is rusted / patched with fiberglass anyway). I plan on building a new recessed trunk framed out of 1" square tube.
The tank is 24 x 20 and would fit better in the area if it were as pictured here...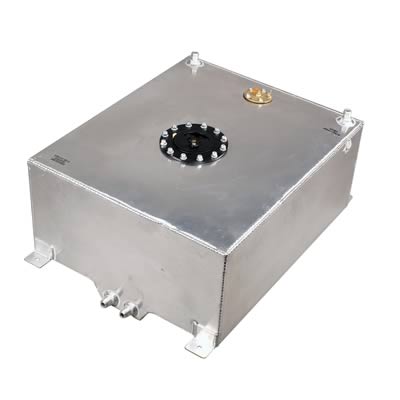 You guys think I'll have a problem with fuel not getting to the pump this way? Or will it not matter?
I dont think it'll be a problem because the cell outlets are below the bottom of the cell.
I could run it the long way (90 degrees from what is pictured) but it may be a bit tight. For details, I run the stock line to a canister filter then to a holley mech fuel pump which works just fine right now.