Discussion Starter
•
#1
•
Well it's taken longer then I expected, but the Nova is all painted & back together.
These were taken on Saturday May 23, the first time the car has been outside in 17 months.
The colours are Ford Lapis Blue, and GM Spiral Gray, with a 1/8th inch GM Grotto Blue pinstripe deviding the main colours.
I had the appraisal done on Saturday. The appraiser comented that he had a hard time finding anything comparable, because of the 6 cylinder engine. Most restored cars he found had V8s and most 6 cylinder cars were beaters.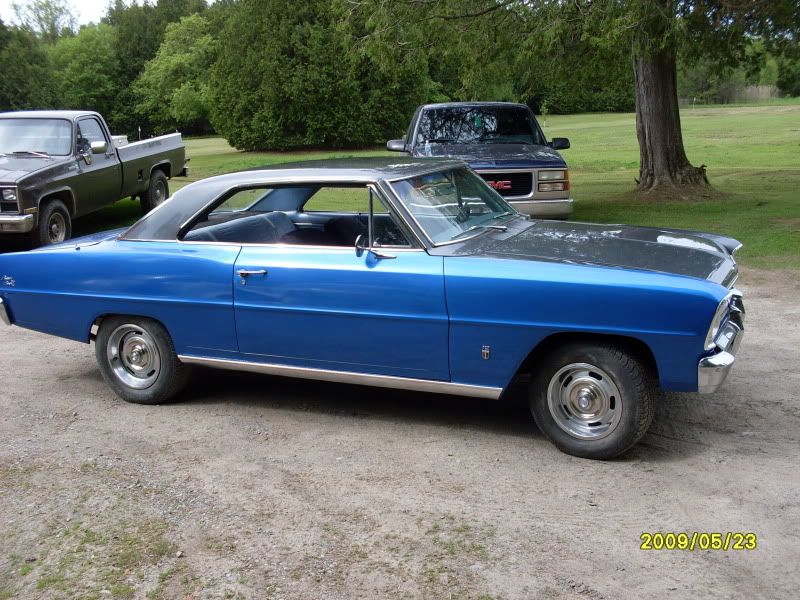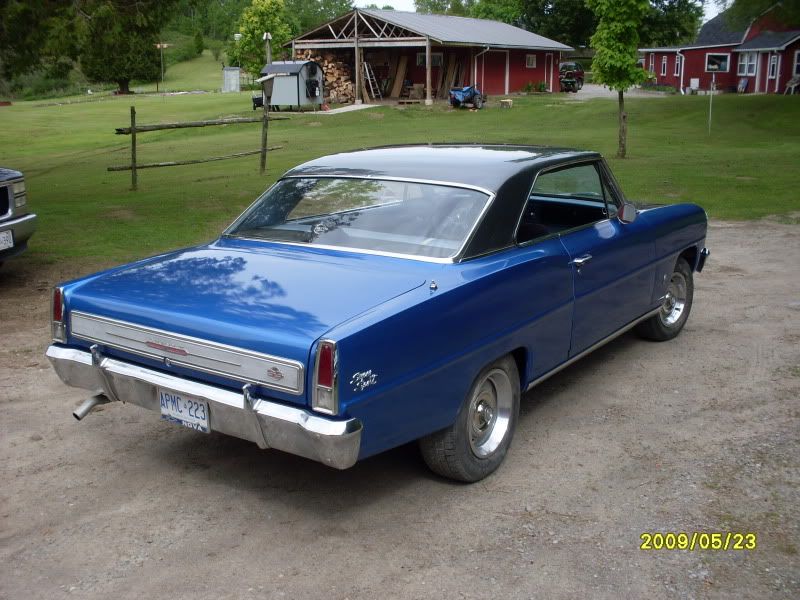 It's kind of hard to believe, but this started out to be a scuff & shoot.
As usual though, things kind of got out of hand.