Discussion Starter
•
#1
•
When I tried to install my starter from the old engine, I learned that my 383 has a 168 tooth flexplate. So, one of those nice looking mini starters. When I went to bolt it in, the bendix was engaged with the ring gear. Four starters later, I had the old heavy style that worked. Sort of. It didn't always engage the ring gear. I did some measuring and found that the ring gear was .22 closer to the block than on my old engine.
At this point I'm looking to see if was on backward, it was on correctly. I emailed Scat Cranks and asked if there could be some variance in the mounting surface on the crank and should be shimmed to correct the condition. They were very helpful and we decided that there would not be that kind of variation on the crank. Time to take the flexplate out of the car.
I took it up to a well recommended balance shop, because it was balanced and that needed to be repeated, put mine and a new one side by side and mine was significantly higher in the center than the new one.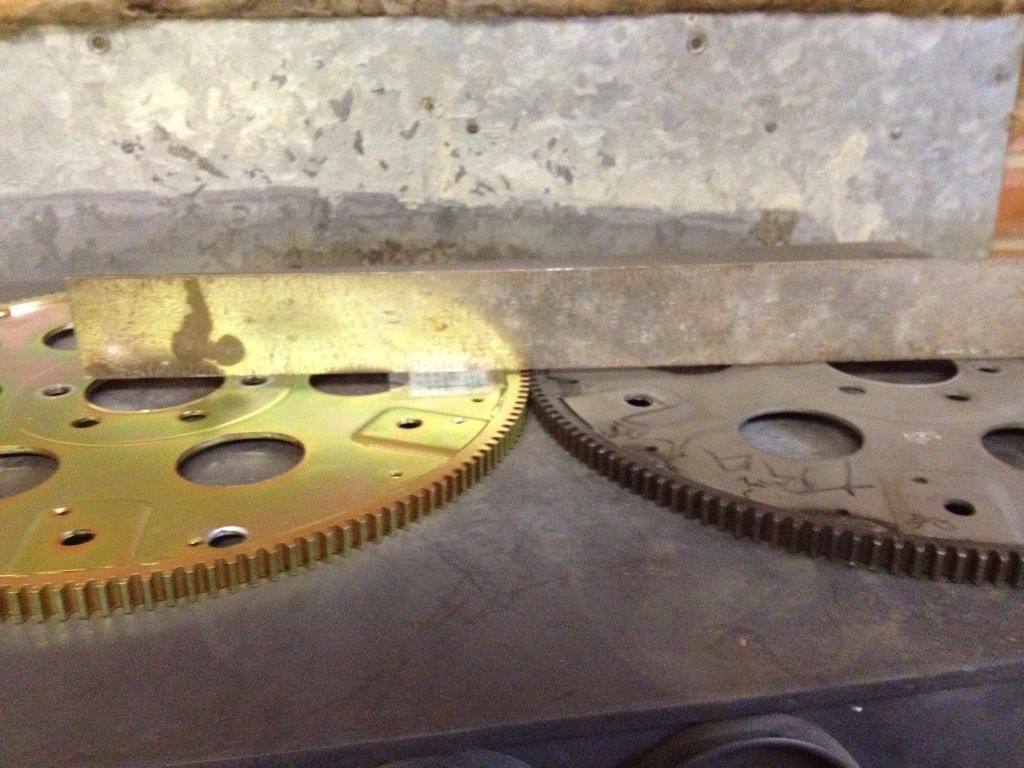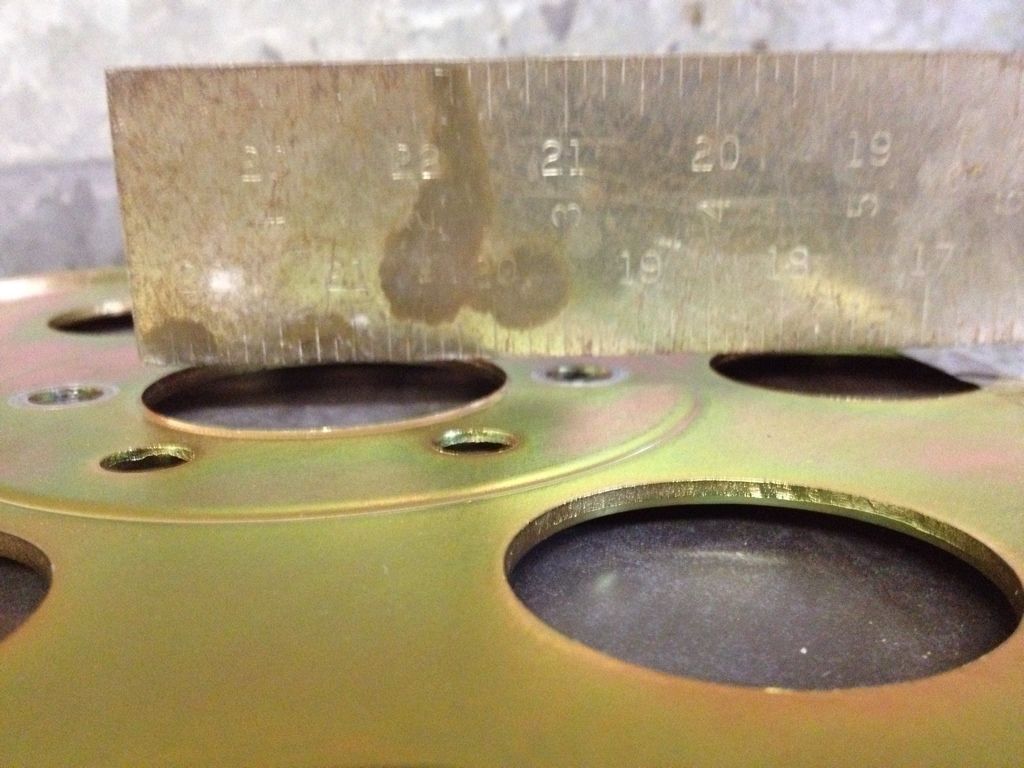 Problem solved. It was the first time the shop owner had seen a mis-shaped flexplate. I replaced it with a certified plate and the new one fits like it should and the starter engages like it should.