Discussion Starter
·
#1
·
Havent post on the repair of the fire damage in weeks. Progress while slow has been made. This week they starting shooting color on the firewall, dash, and front clip.
Because of the flash and indoor lighting the pearl seems more red then copper/orange. In natural light it looks awsome!
Mitsubishi Sunset Metallic Pearl.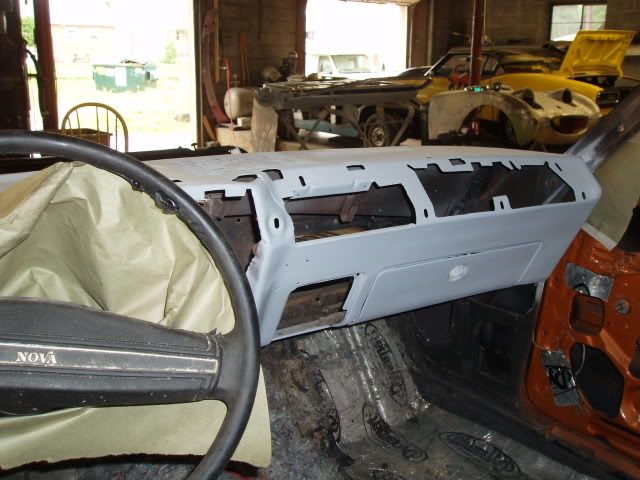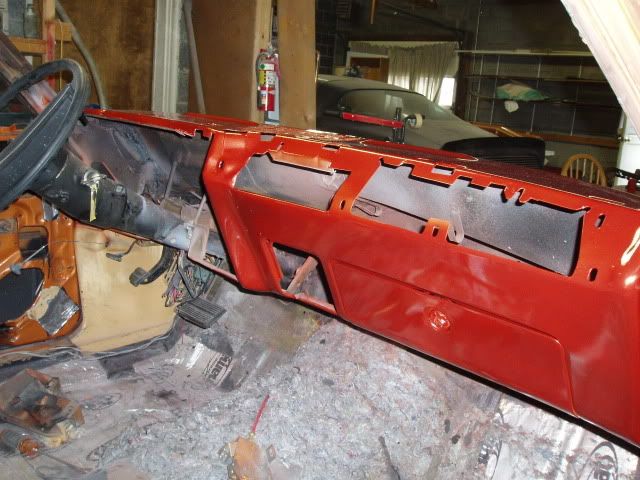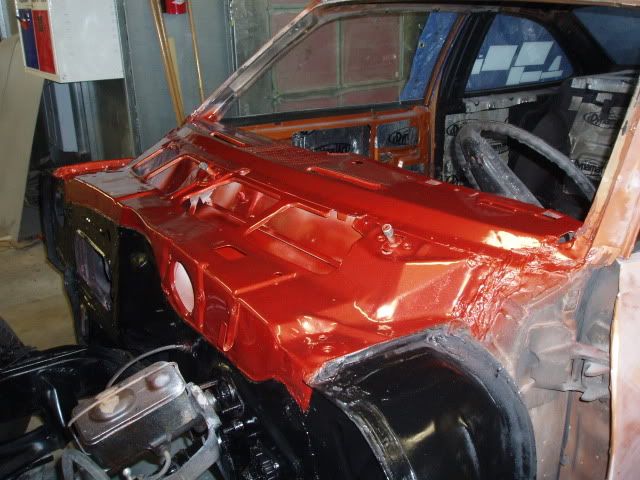 Plans are to once again black out with semi-gloss black all trim, grill, and this time both bumpers and center portion of hood, of course have added a 4" cowl scoop too. Have decided to name her "Nemesis" and will be adding that to the sides of the scoop. She's going to be bold, bright, loud, and nasty plus with the upgrades in the bottom 12's perfromance wise.
I think the name will prove appropriate.:devil::devil::devil:
You can see in the bottom pics there is quite a diff from the old color to the new. Cant wait!!
Also found a complete wiring harness set on ebay from Hoffman Group in Oregon, part number KICKZD, $271 delivered and it includes virtually every thing including fuse box, light and wiper switches, etc. Some adaption will be needed but nothing major.