Discussion Starter
·
#1
·
The 73 SS finally made it back into the shop:yes: Hopefully it will now be completed
I bought this car two years ago and I've been trying to complete it since
unfortunately other projects have put this on the back burner
Like my wifes MGB, and my sons Grand Am, and my sons Honda Civic
Those projects are done, so now its my turn:yes: I'm locking the shop door until this project is finished. Here is whats been done. Engine rebuilt last year, Car has been disassembled, left quarter replaced, patch panel on right quarter replaced, Car was stripped to bare metal. Since then, 90% of the body work has been done and primed with high build primer, and a sub frame has been prepped and painted. So here is my schedule for the next couple of months.
Week #1
Remove the drive train and sub frame. prep and paint the firewall and under side of the car.
Week's #2 & 3
Complete the body work, final prime and paint
Week #4
Install Drivtrain
Week's # 5 & 6
Re-install interior and trim.
Week #7
Figure what I screwed up and fix
Week # 8
Back on the road:yes:
Please pray for me
Here are some pics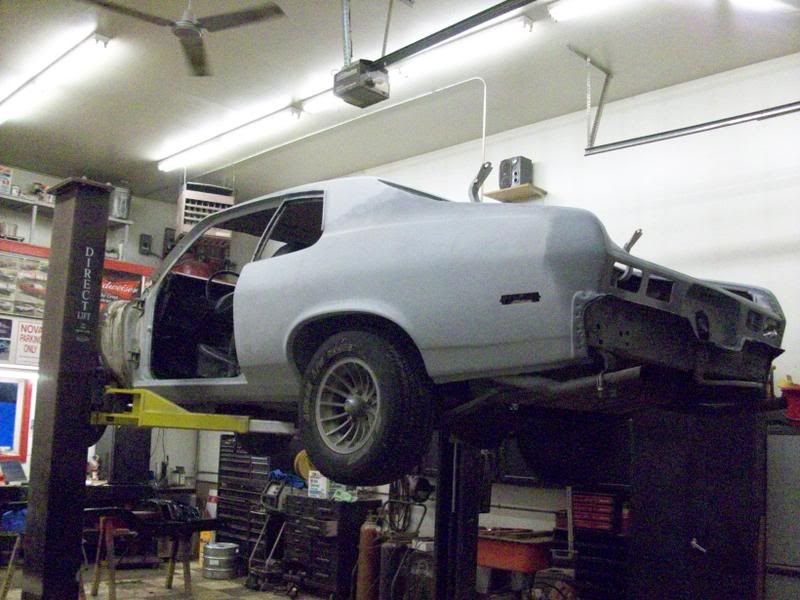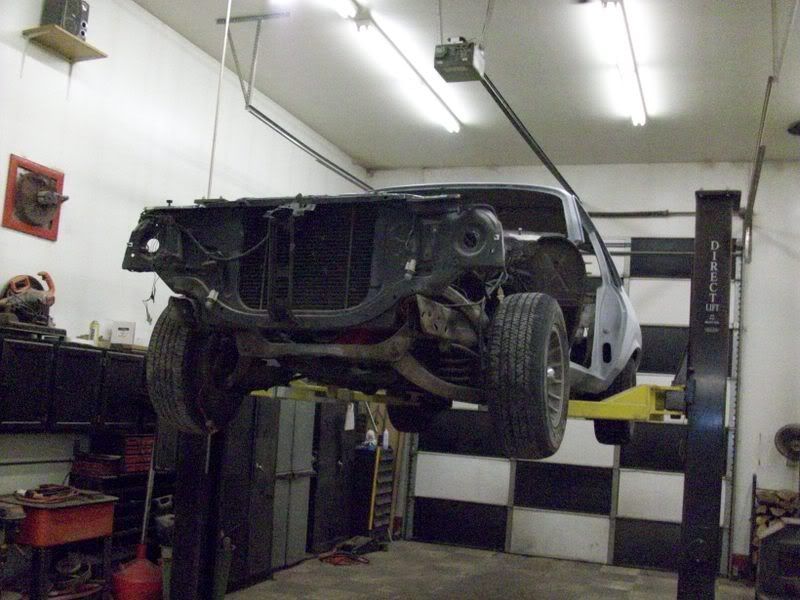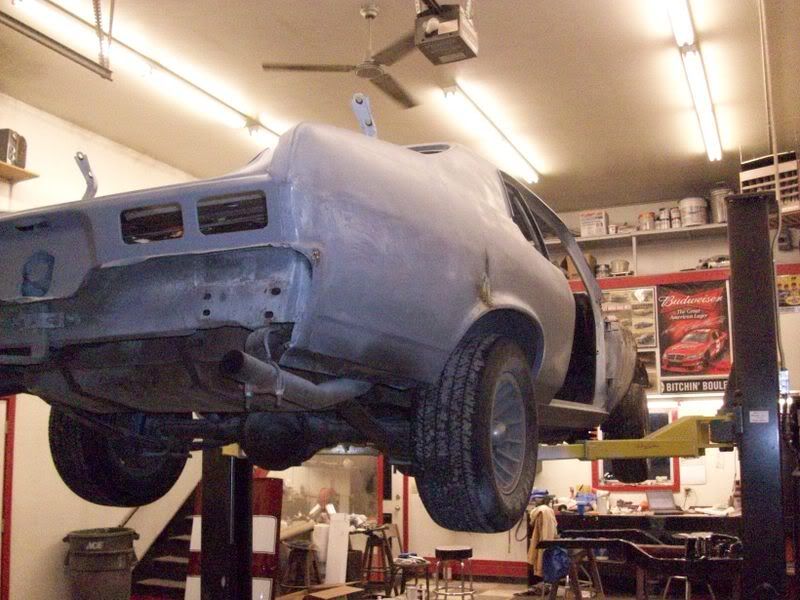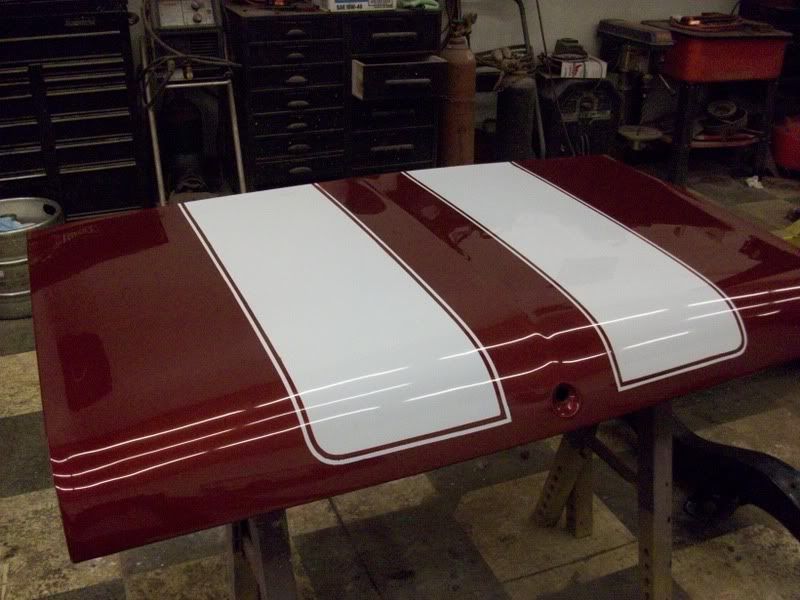 This is the color I'm planning on painting the car.