Let me first off start by saying when i say "Budget built" I don't mean I am going to poorly slap my nova together with a bunch of old parts or cheap parts. I am sure if you wanted to do that you could do it for a whole lot cheaper then the parts I will have purchased. I will try my hardest to have good parts that you can purchase without having to take out a loan on the house :devil:
Let me first off by listing what the car is so everybody knows.
This car is a 307 2 bbl with power steering and manual drums all around. It is backed by a th350 and stock highway gears. It originally was ascot blue with a matching blue interior with a bench seat.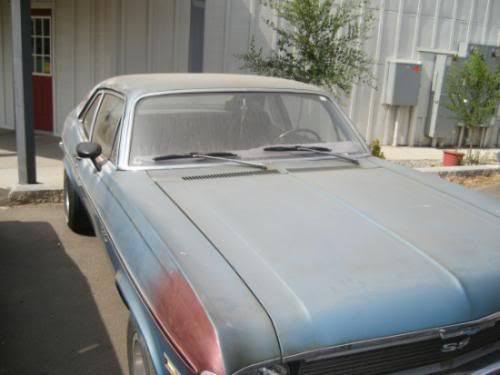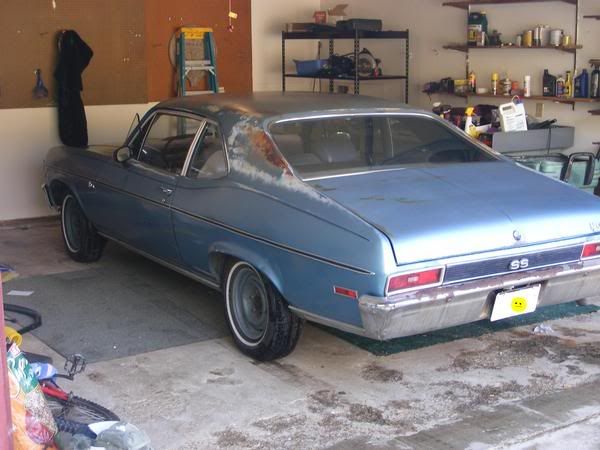 The modifications go as followed.
15 inch slotted appliance rims (100 bucks) with all rear 255s and new front 205s (350 bucks)
Gabriel Hi-jackers I DO NOT RECOMMEND THESE SHOCKS TO ANYBODY!!! THEY HAVE BEEN NOTHING BUT A PITA AND I AM GOING TO REPLACE THEM!!!
summit 1 5/8 inch headers with 3 inch collectors (90 bucks to my door - 20 dollar for the free code i got with it) -fit great!
The headers will be backed by 2 1/2 inch H pipe running through some knock off flow masters - 370
STAY TUNED FOR EXHAUST INSTALL AND FURTHER ENGINE MODIFICATIONS!!!