Anyone else planning on going? Check it out at
http://www.randkdragfest.com
I'll be running D/G. Like I didn't already have a whole bunch of stuff to do to get ready, I decided to put on a Weiand scoop. That was a trick since the mounting bracket didn't fit my 1050 dominator...so we had to fab it to fit. Here's what my car looked like with the old hood: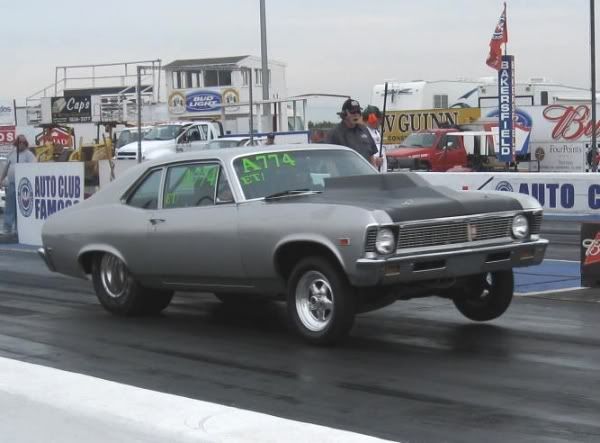 Here's a shot with the scoop on. I'll be putting on a 2" cowl hood that I had laying around. And, tonight were cutting the opening. I'll post some more pics tomorrow night.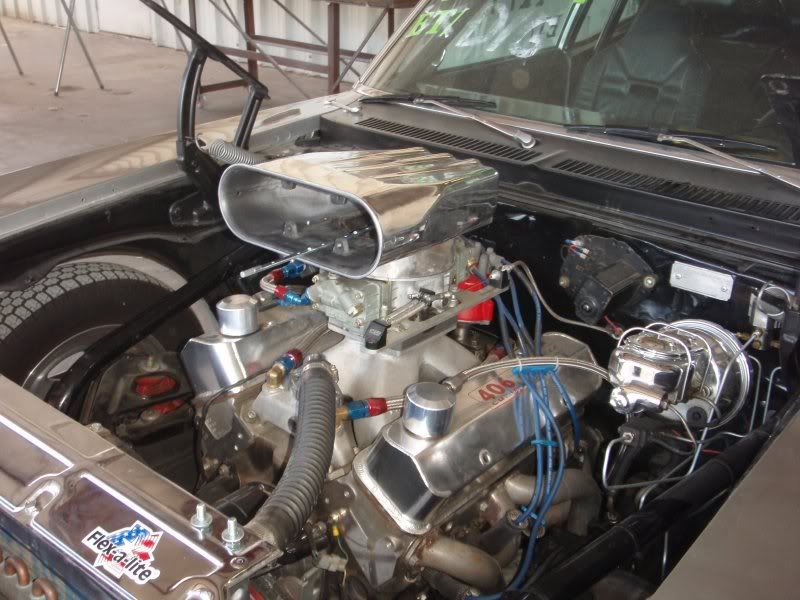 Tuesday, April 21 and the hood is cut...just need to box in the opening and paint it flat black. Should be done in time for Dragfest.