Discussion Starter
•
#1
•
Currently reproduction door panels are only available unassembled. The top rail from the old panel needs to be installed on the new one. It is not difficult and I will outline how I did mine. Not saying this is the only way but it worked for me.
Install all the push in clips on the panel and align it to the door frame. The clips may need to be installed up or down to get the panel aligned with the door and all of the clips in the holes. Check how they were oriented on the original panel. Slip the top rail in place on the door and install the panel. Once you have it where it looks good mark the holes for the 4 lower screws and install the screws. This will hold the panel in the correct position to mark the top rail alignment.
Mark the panel along the top rail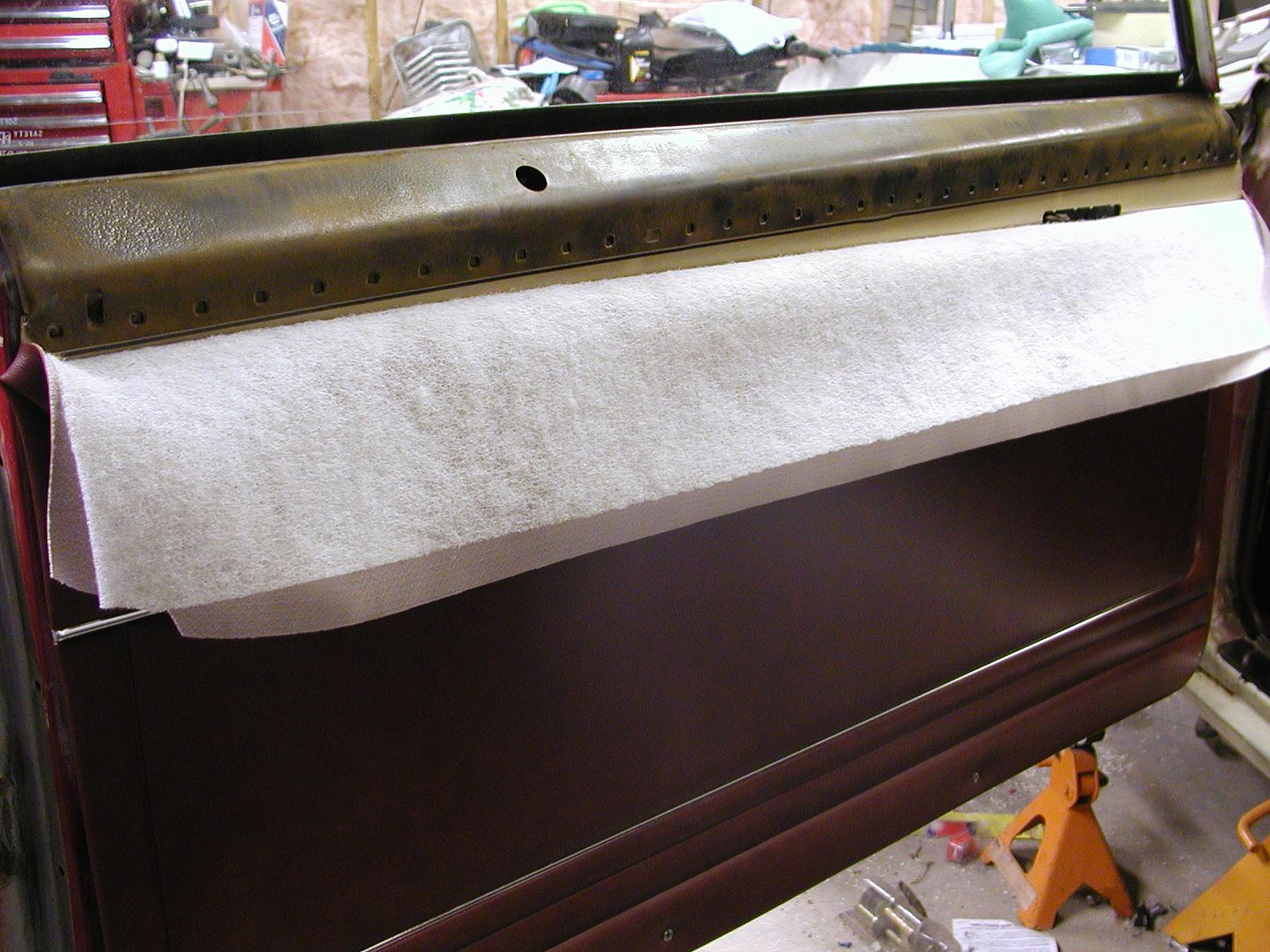 Remove the panel and top rail so they can be assembled
Lay the top rail on the panel along the line marked and drill a few holes in the panel board. Using back up washers use rivets to attach the rail to the panel.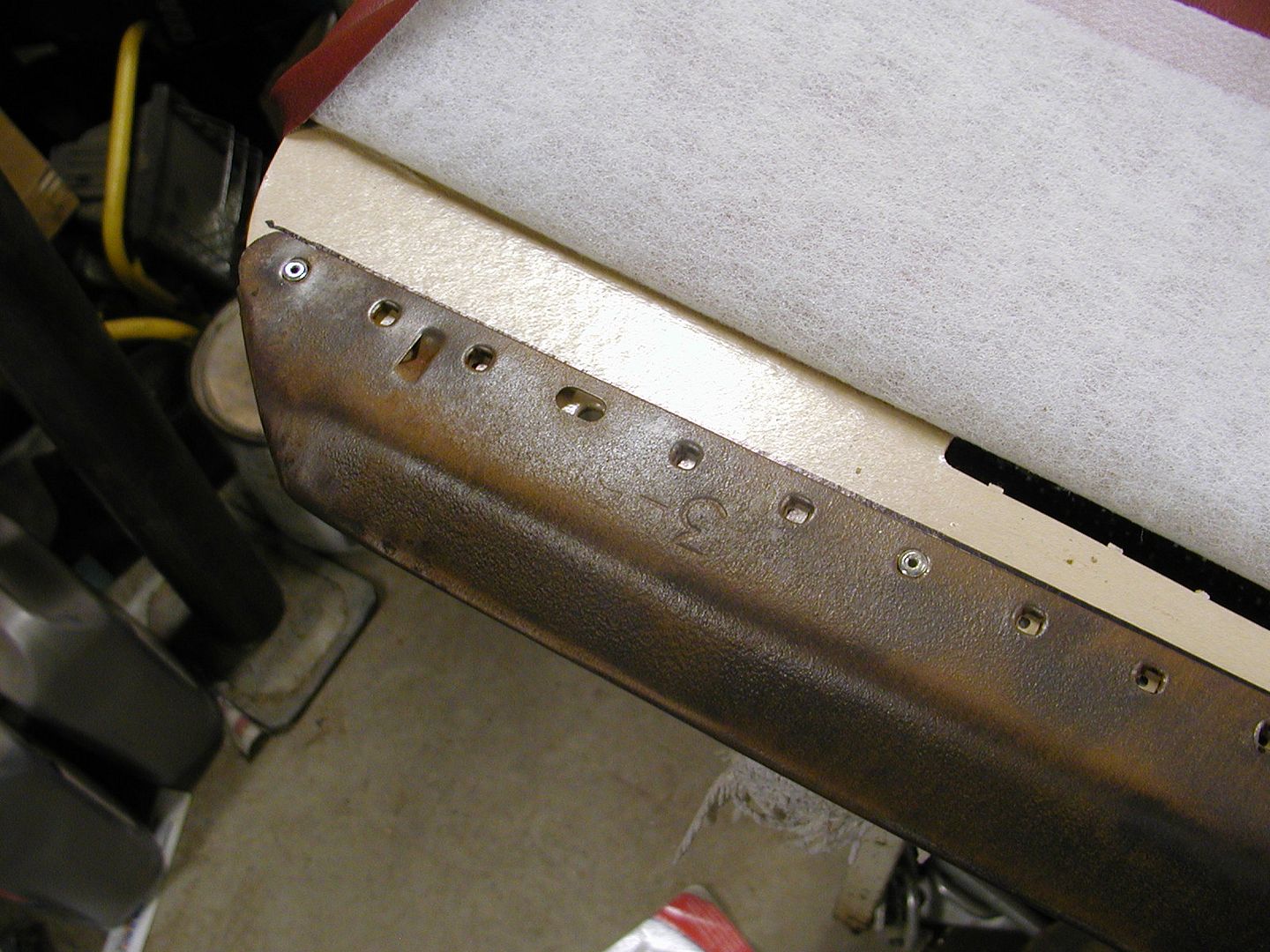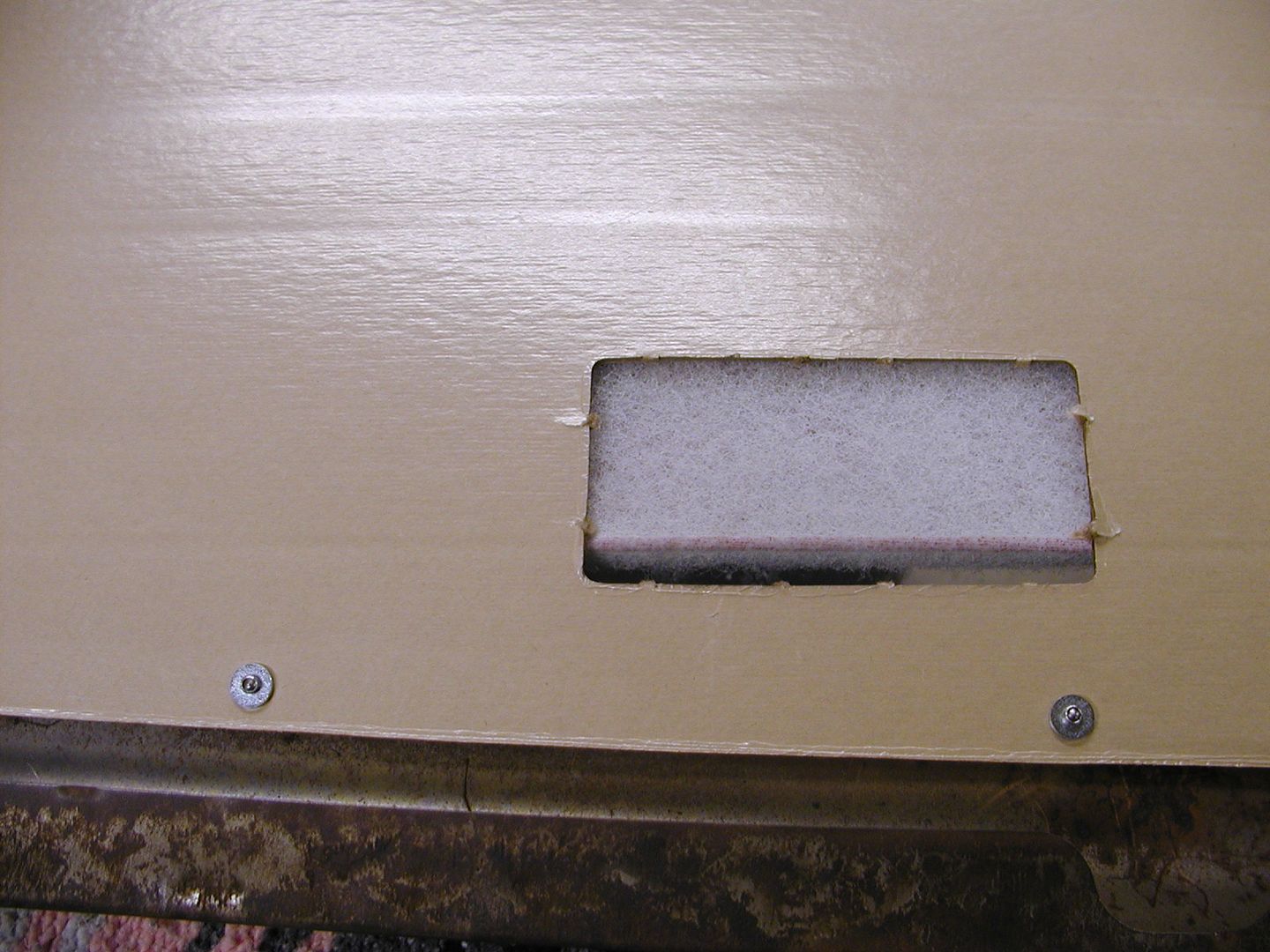 Using contact spray adhesive spray both the padding and the rail and pull the padding over the rail securing it with clips.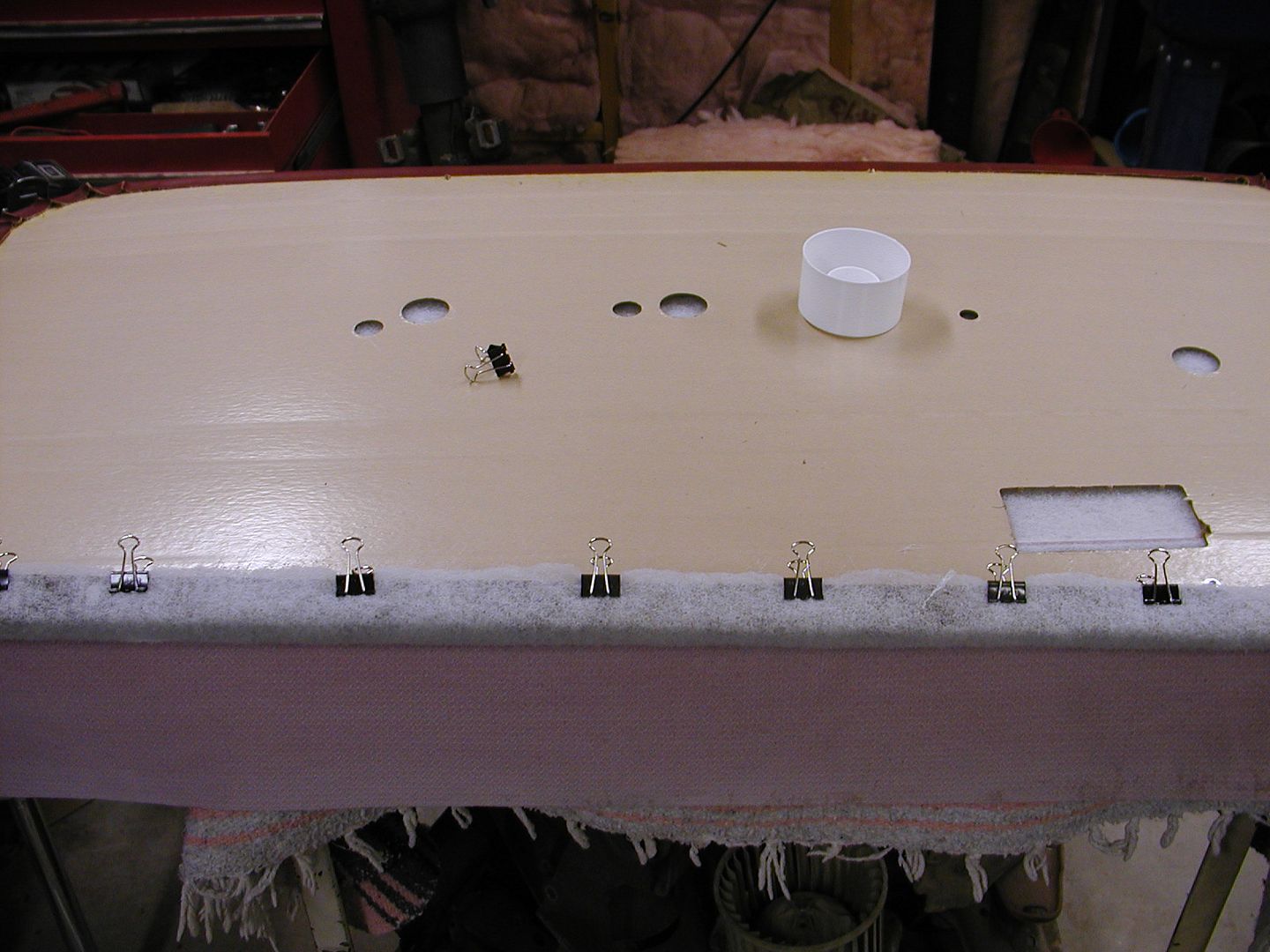 Next do the same with the vinyl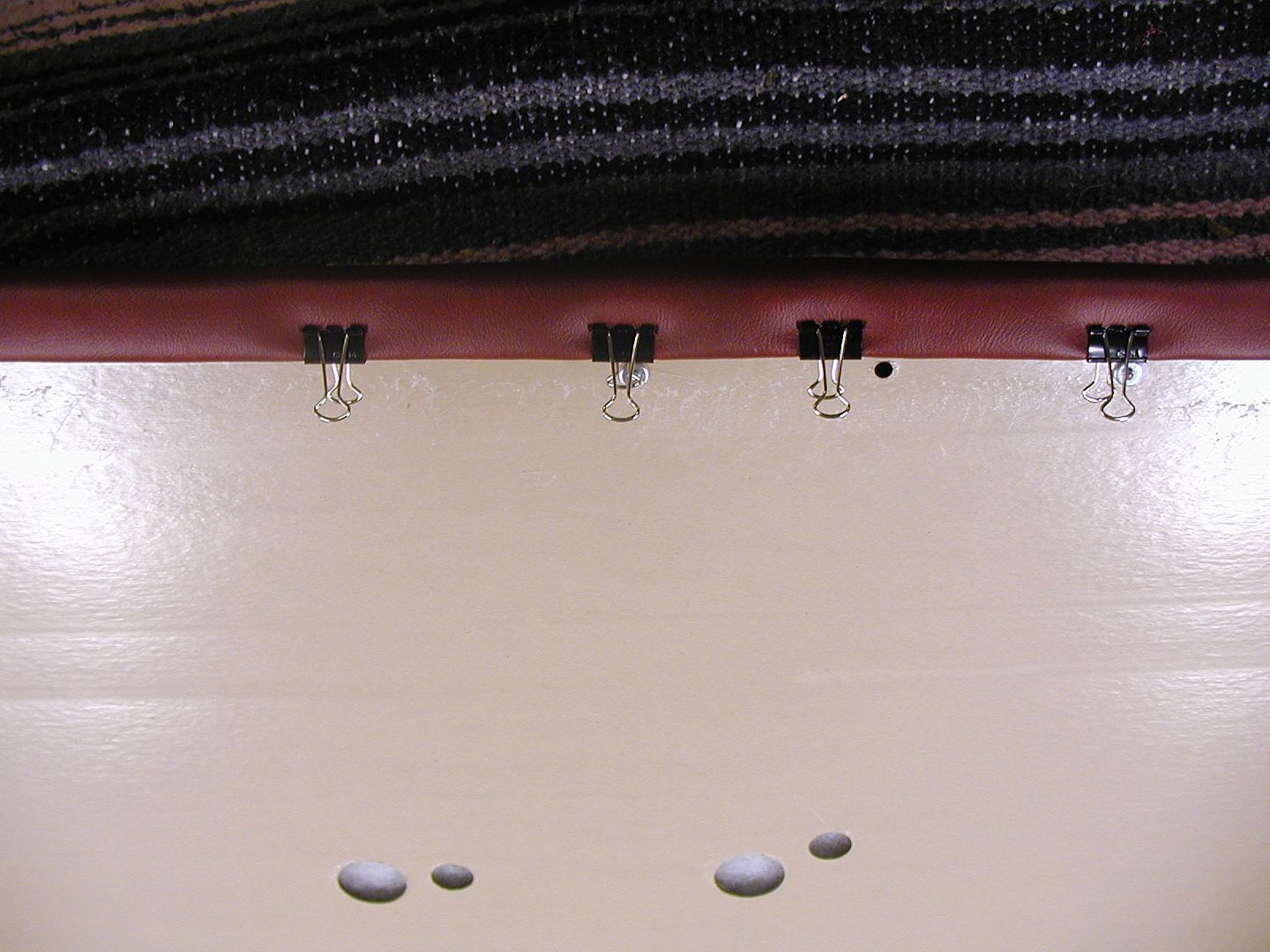 The interior window fuzzy will be installed next (sorry no photo of that) and the panel is ready to install on the door.