2 weeks ago I snapped the left side output shaft in my '99 Corvette's rear differential. Something about trying to launch at the track at 6,000 rpm didn't work too well. So there goes my primary driver, down for repairs. I had to get the Nova rearend back together with new mounts so that I could move it out of the way to get working on the Corvette. Then to complicate things even more, my old faithful '94 Silverado pickup transmission finally gave up drive and OD after a mere 321,000 miles. There was no way my wife was giving up her car since it was "my fault the Corvette broke when I was out playing." And so I was left commuting my 100 mile round trip in the Nova this week. A quick MPG estimate of 600 miles / 55 gallons = 10.9 mpg. I know I can do better than that. It is still quite rich at cruise. One day I will have some time to buy some high speed air jets blanks and drill them until I get that partial throttle AFR up from 11:1 to maybe 14:1. The only real problem I had all week was on hot afternoons in traffic, the fuel would vaporize and overpressure the needle/seat causing it to flood. I could switch off the electric fuel pump and run off the fuel bowls, cycling the pump on every 30 seconds or so. I think some header wrap will take care of that problem. A couple of the rainy mornings made the commute tough - those 40 year old defrosters without A/C don't work real well: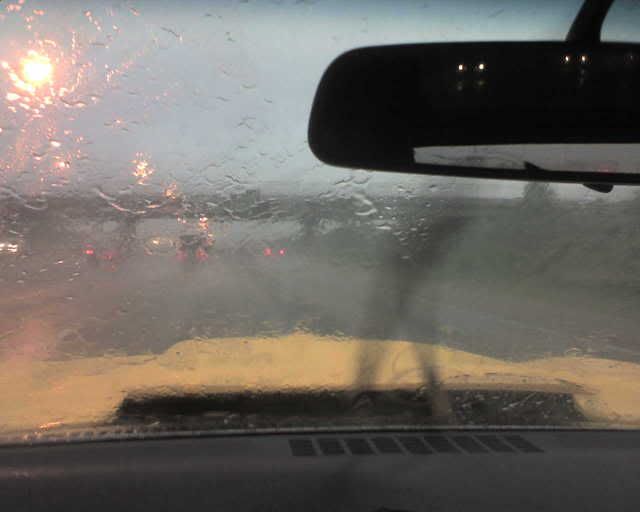 Spending time back in it got me thinking about maybe trying to make it more streetable again - without slowing it down of course. The thought of boosted LSx power just keeps pestering my mind. But the Dart block on my engine stand is just begging for some 18° heads and a huge solid roller cam.... What to do, what to do.
By the way, once I get off the computer tonight, I'll get back to finishing up the Corvette. I put the differential back together last night with a new hardened output shaft, new posi clutches, and new seals. But it is staying away from the dragstrip... at least for a while. I did manage a 7.70 @ 94 mph on the first pass, with a killer bog off the line.
disassembled carrier with broken left side output shaft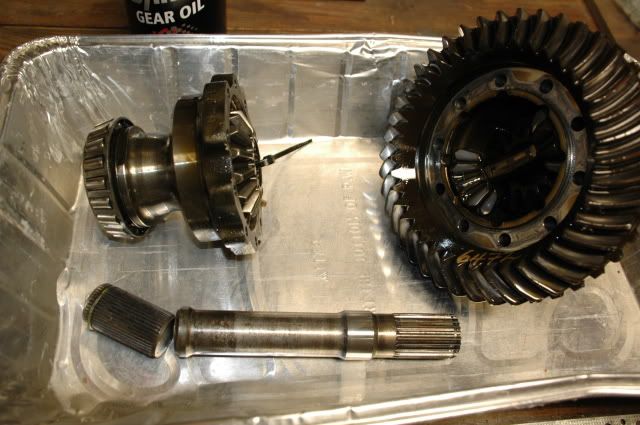 back together and ready for action: